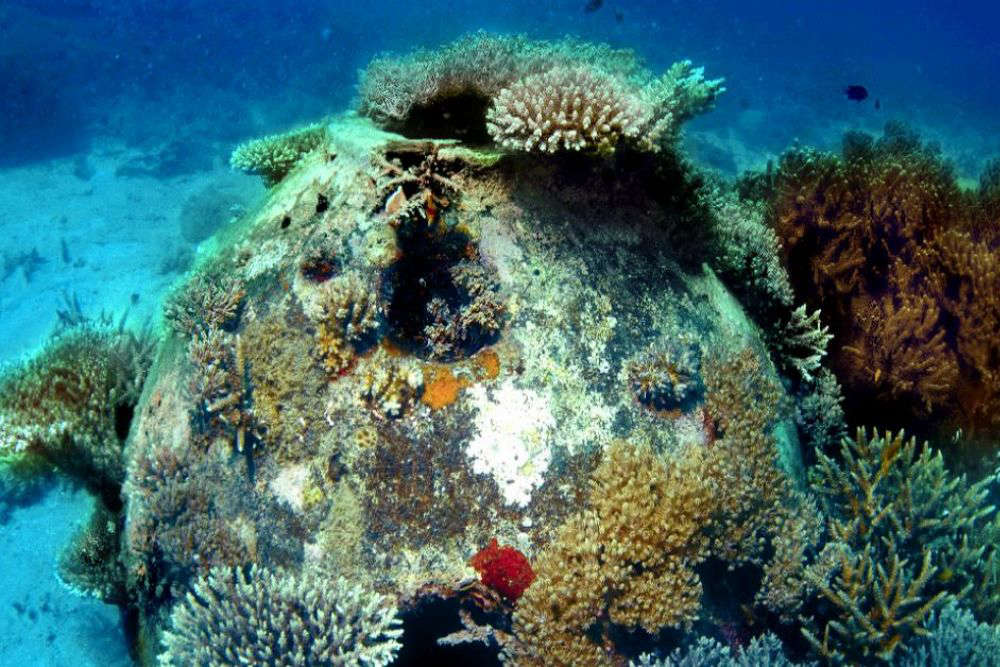 Credit: Reef Ball Foundation
A foundation is forming to help tackle a lack of biodiversity in Guernsey's waters.
A group of friends and volunteers want to create the Guernsey Reef Ball Association to introduce structures around the island that become habitats for marine life.
The group's aim will be to promote biodiversity in the Bailiwick's waters.
The association is in early talks with the States to try to secure funding. It will be looking to buy moulds for the concrete spheres that cost thousands of pounds.
Group member Dan Burgess has been telling Island FM how reef balls help marine-life.
"They've been around a while. What they allow is for biodiversity to get a grip where perhaps it's lacking, or where it has deteriorated. They're essentially these spheres made out of special concrete which then allow life to get a hold of.
"In places like the Maldives, if there was a ship or a wreck that wasn't used anymore, they would sink that. These reef balls become part of the ecosystems.
There's lots of different things out there, but there's not as much as there used to be."
Reef balls are designed artificial reefs and have been used in more than 70 countries, with more than 500,000 placed worldwide so far.
Dan added that these spheres can improve life for all islanders.
"Who doesn't enjoy seeing all those things? Who doesn't enjoy eating sustainably? Sea swimming is on the increase, diving is on the increase... you've got all these people that want to enjoy natural things and, from a business point of view, we've got lots of restaurants that need those fish and stocks are dwindling. The more fish we have, the better."