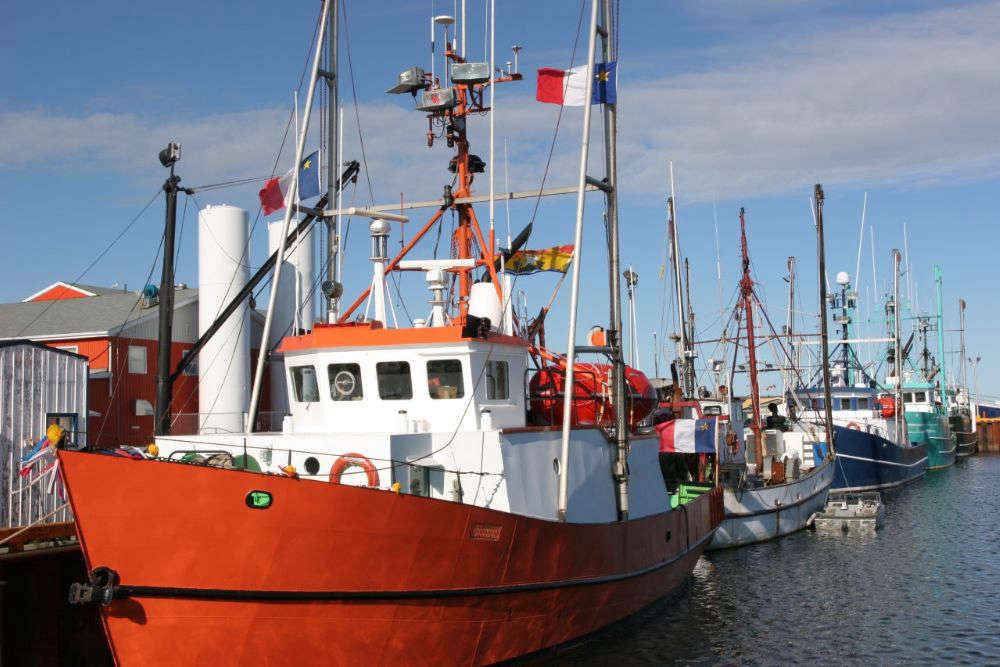 The French Government could introduce higher charges for electricity to the Channel Islands, amid the ongoing fishing licensing dispute post-Brexit.
Yesterday (27 October) French officials made further threats to cut the power to Jersey. If they followed through it would also cut Guernsey's power access.
Guernsey's external affairs lead Deputy Jonathan Le Tocq has been telling Island FM that these 'retaliatory measures' are illegal.
"It would be breaking the law if France cut off electricity to Jersey because of a dispute with them and it affected us when we're not in dispute, as it were, with them and we have made that very clear. We continue to do so.
It is difficult when we're caught up in problems that are largely based elsewhere. It's not just Jersey, it's the UK as well ... but largely the French and our near neighbours are happy with the process and progression that we've been making towards the new licensing regime.
The latest that we've heard from the French is that they're looking at tariffs that they could put - which would indicate that they've realised that they would be acting illegally and there would be all sorts of court action that would take place afterwards - but they could put tariffs on it and that would be within the rights of national governments to do that sort of thing but, again, it would be challenged."
Deputy Le Tocq repeated his message that continued threats could also see Guernsey install a new electricity cable to the UK instead.
He says that he would like to speak to French Government officials directly, which has not happened at all yet.
"I've said all along that it would be much simpler if we could just sit down with our near neighbours and it would have been resolved by now but that isn't the way it works, unfortunately.
I haven't spoken to anyone in the French national government. In fact, when there's been any attempt to do so by our neighbours it's been resisted until very recently.
I have had a request actually, recently, from Madame Girardin who is the Marine Minister in France to meet and I would be very happy to do so but up until recently they haven't wanted to because they said it's a matter between the EU and the UK. If they want to talk I think that is good neighbourly-ness and I would be very happy to do so."
BREAKING: Prime Minister Boris Johnson's spokesperson says "we fully support Jersey and Guernsey's handling of licencing decisions" following the fishing dispute with France.

Read more: https://t.co/FAdPUYzwxI pic.twitter.com/KZq5077cux

— Sky News (@SkyNews) October 28, 2021
Previously, Jersey denied 75 applications for French vessels to fish in its waters. 162 permanent and temporary licences have now been granted.
At the same time as the French announcement yesterday, Jersey Government officials were meeting representatives from the European Commission, the UK and France to discuss the subject further.
Jersey Senator Ian Gorst says he is 'disappointed' with the threats.
We are extremely disappointed at today's announcement from the French Government. The retaliatory measures outlined are disproportionate.

— Deputy Ian Gorst (@Ian_Gorst) October 27, 2021
A statement has been released by a spokesperson from Downing Street:
"France's threats are disappointing and disproportionate, and not what we would expect from a close ally and partner.
The measures being threatened do not appear to be compatible with the Trade and Cooperation Agreement (TCA) and wider international law, and, if carried through, will be met with an appropriate and calibrated response.
We will be relaying our concerns to the EU Commission and French government.
"The UK stands by its commitments in the TCA and has granted 98% of licence applications from EU vessels to fish in our waters. All our decisions have been fully in line with this commitment.
We also support Jersey and Guernsey's handling of fisheries licensing decisions, which has been entirely in line with the provisions of the TCA".