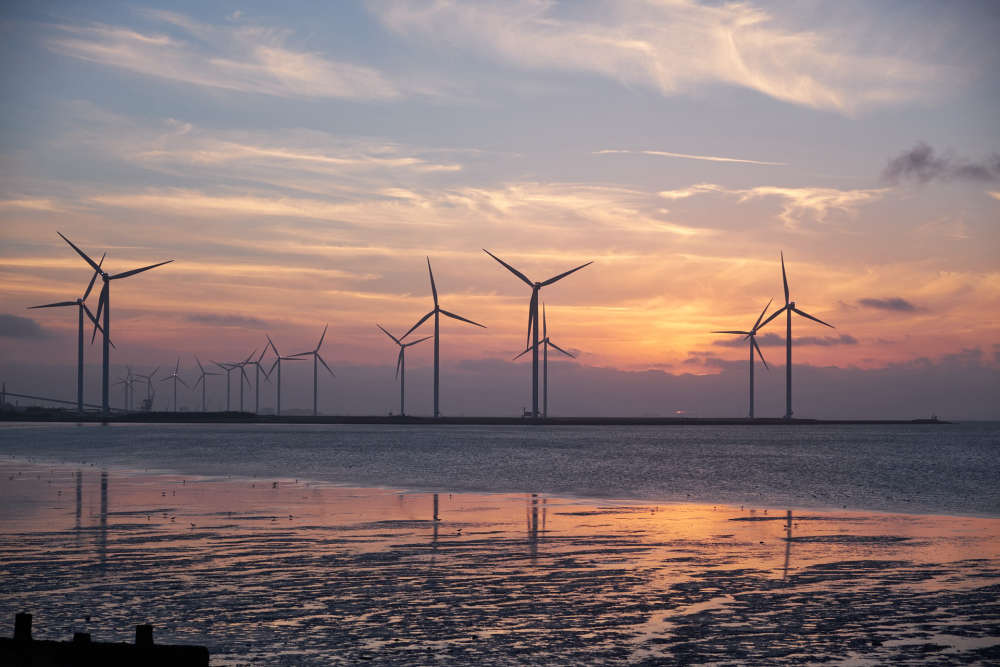 Deputies say Guernsey could make millions a year by leasing the seabed off the south-west coast to a wind farm developer.
15 deputies have got together to report on the possibilities, practicalities and barriers to developing a green energy industry for Guernsey, using wind, solar and tide.
The group, set up by Deputy David de Lisle, wanted to take a business-like approach and be free of the constraints of States policy.
The detailed reports, published today, give the green light to a large-scale wind farm off the south west coast between the 6-12 mile limit, producing more power than the two reactors at nearby Flamanville nuclear power station.
Solar is also seen as a goer, with recommendations to ease planning restrictions on domestic rooftop panels and the building of small scale solar farms on brownfield sites. The report says a guaranteed buy-back for independently-produced solar power would also encourage investment.
The report on tidal power recommends a wait and see approach, as technology to economically harness wave power evolves.
Deputy Carl Meerveld has written the report on wind power:
"Guernsey's winds have been described as a '9 out of 10' in terms of their ability to generate wind turbine power and our South and West coasts are both good locations to site a wind farm without being overly visually obtrusive at distances of six to twelve miles.
Such a wind farm could generate clean low-cost electricity for both the island and for export and generate tens of millions of pounds in annual income for the 60-year standard lease period."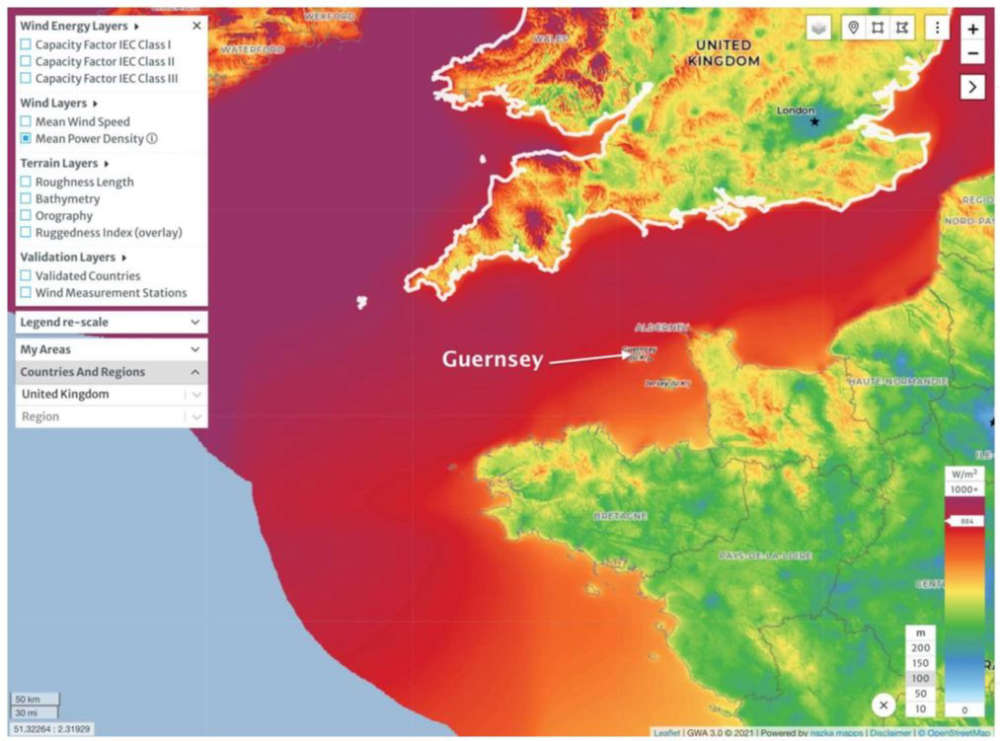 But the approach being recommended wouldn't involve Guernsey developing the wind farm at vast capital expense. Instead, it would lease out its sea bed to a developer, in return for an annual income stream and inward investment of up to £5 billion. Guernsey already has the relevant laws in place to enable this.
Deputy Meerveld says conservative estimates put the rental income at in excess of £74 million a year, coupled with the potential to take some of the energy generated for the Guernsey market.
He says there are significant opportunities to make savings by not having to fund another interconnector cable with France and the income stream could also offset the need to raise taxes. The report says a large scale wind farm could give Guernsey access to a secure source of cheap green power which would reduce the cost of living for everyone, while creating a market for skilled engineers and back up staff.
He says the case for wind is compelling:
"Technology is developing fast and an offshore array using either fixed bottom or floating wind turbines is economic fact, not science fiction. But naturally, if P&R decide to act on the report's findings, then the first exercise is to consult with islanders and stakeholders, addressing concerns and gauging public support."
However, he says there's little time to decide to opt in:
"I and my fellow deputies have researched the market and the time to act is now, the offshore wind industry is developing rapidly, and as other jurisdictions offer sites for development, the attractiveness of Guernsey's slightly unusual offering will diminish quickly.
Even if we push this forward as quickly as possible the wind farm will still take up to 12 years to start generating power. Although, significant option and lease fees can still be earned by Guernsey while the wind farm is being developed."
The three Scoping Reports are being presented to the Policy and Resources Committee. Three members of that committee, deputies Peter Ferbrache, Mark Helyar David Mahoney were either at the initial meeting of the deputies behind the report, or contributed to it.