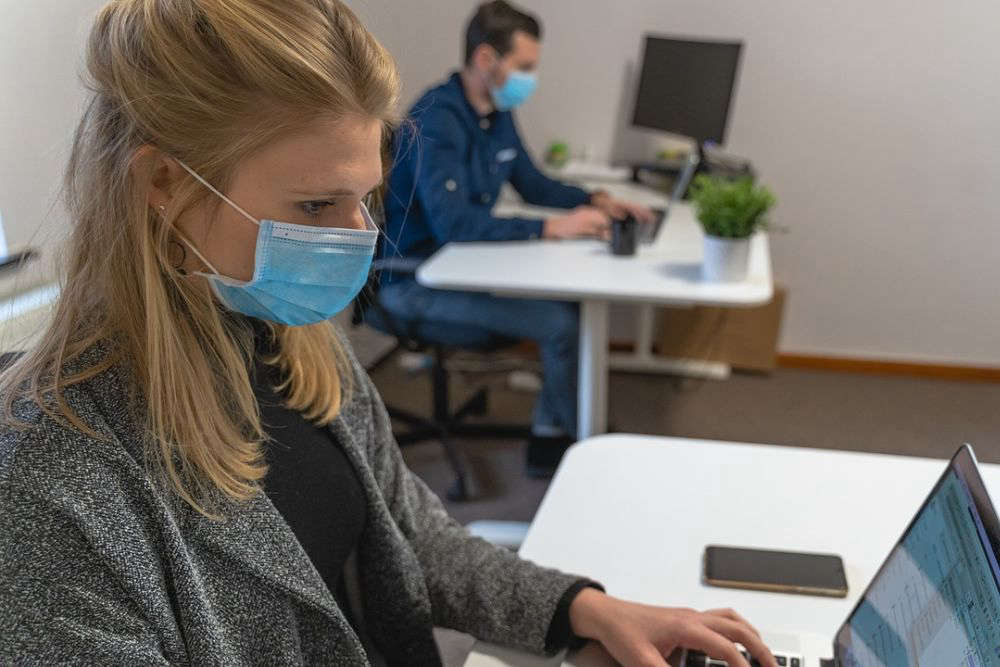 The Chair of the Guernsey Retail Group has welcomed the 'work from home' guidance' being dropped next week.
Jonathan Creasey says shops and restaurants in St Peter Port have missed the footfall at lunchtimes while islanders have been advised to work from home wherever possible.
The guidance was reintroduced on 14 December to curb the spread of the Omicron Covid variant.
The Civil Contingencies Authority has announced it will be removed on Monday 24 January in response to declining infection numbers.
"We've seen a very encouraging steep drop in positive cases in recent days and, while we also greet such good news with a degree of caution based on how quickly things can change, it has further enhanced the CCA's collective view that we can and should begin to remove measures in a steady and sensible way." - Deputy Peter Ferbrache.
Mr Creasey, who heads up the body that represents shops, says the end of the work from home advice is really good news for the retail and hospitality sectors as office workers return to town and resume shopping and lunching there.
"I think this is the first big step back to normality where people are in their offices, in and around town and will take their lunch or break with a walk around the shops, whether its to get a coffee or a sandwich or whether it's to make a small purchase while they are out and about and it's convenient to do so.
I think this is a pretty big step for us. I think masks is another area, but we'll be led by Public Health and the science and data on that. So i think this is quite a meaningful step forward."
He would like the States to lead the charge.
"I would say an important step forward and a really strong signal would be for the government to get people back into Frossard House and their other office locations because I think they should lead by example in that respect."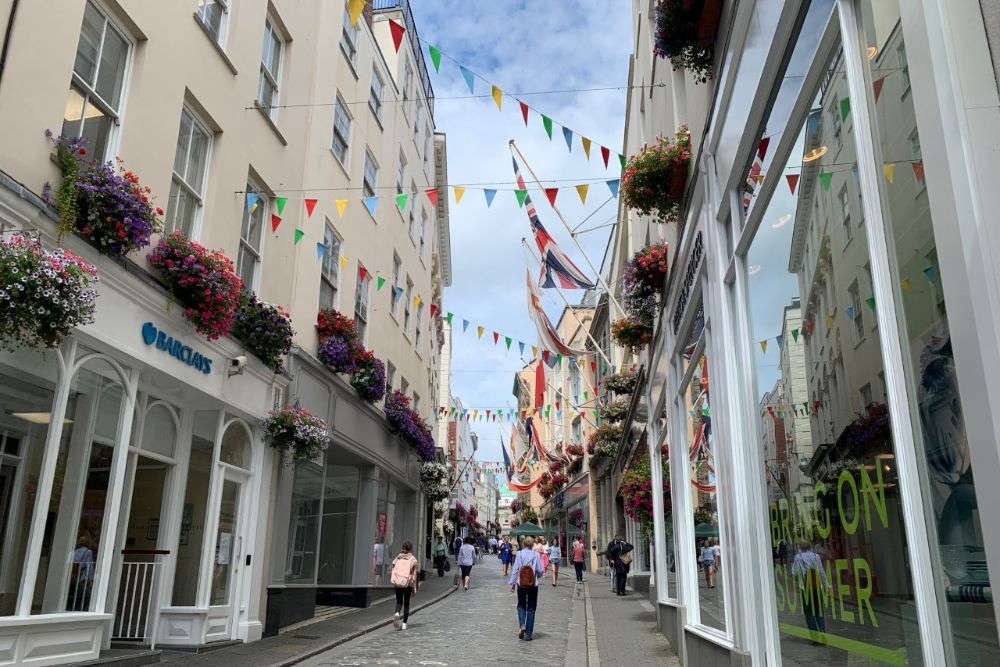 Mr Creasey thinks there are signs that more and more businesses recognise the value of employees working in offices rather than from at home.
"Google in London has just purchased a building for £750M, backing the return to office-based work, albeit with some hybrid.
It's quite interesting that a tech giant like Google that you could see leading the charge in remote-working (is) making such a huge financial commitment. So I think there is a pretty strong sign that the office space is still serving a purpose going forward."
The CCA is considering how and when to remove other remaining restrictions.
"...members of the CCA recognise that we need to provide the community with as much certainty as possible about our "end game" plans. What I mean by that is when we can plan, as reasonably as possible, to further reduce or remove the remaining mitigations which the CCA has imposed for the purposes of dealing with this global public health emergency." - Deputy Peter Ferbrache.
Masks remain mandatory in indoor public places.
Border testing rules have been relaxed today (19 January) and from next Monday the isolation period for people with Covid-19 will be cut from seven to six days with negative lateral flow tests on Day 5 and Day 6.