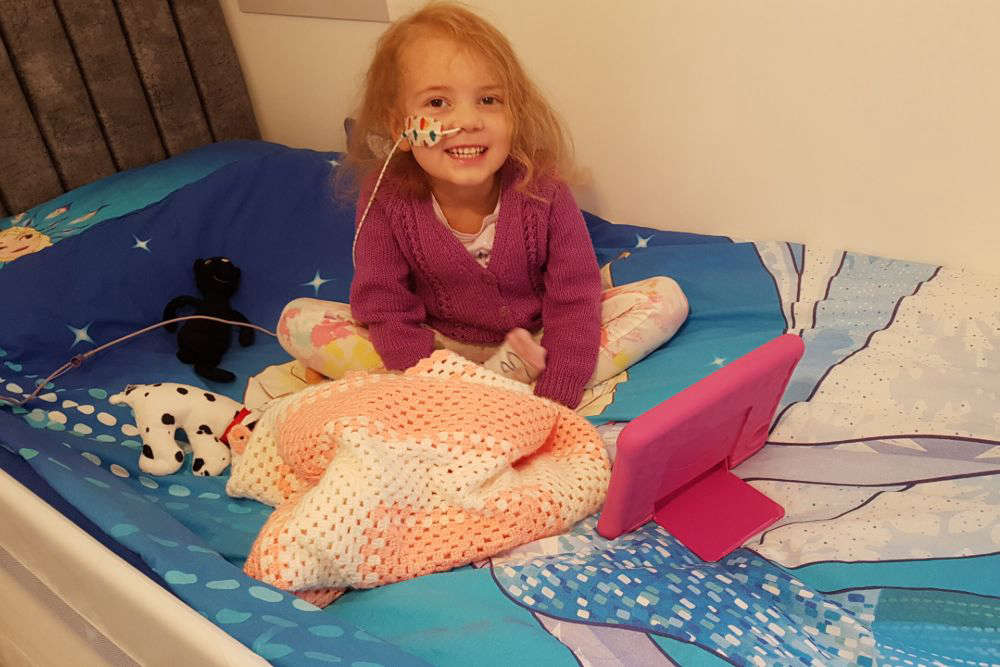 Credit: romyocean.gg
The auntie of five year old Romy McGahy is raising money to help with her ongoing cancer treatment by cutting 12 inches off her long hair.
The little girl was rushed to Southampton Hospital in November 2021 with an 18cm tumour in her stomach and has since endured eight rounds of chemotherapy, countless scans and blood transfusions.
Earlier this month her family shared an update on her treatment and thanked islanders for their support that is ensuring they can all stay together while the youngster remains in Southampton Hospital.
Aunt Lydia Tedde says she wants to do what she can to help:
"Romy's treatment is pretty intense. I think she is dealing with it as well as she can deal with it. She is getting some of those nasty chemotherapy symptoms like vomiting which she has not really experienced before. But she is handling it like a champ and understands that she has to go through this to get better."
Her mum, dad and little sister are with her, living in a flat provided by the Priaulx Premature Baby Foundation and thanks to the more than £50,000 donated following news of Romy's diagnosis.
"Unfortunately she wasn't responding to treatment as well as she should be, but on the bright side she was able to spend a weekend at the flat with her mum and dad which is absolutely amazing. The fact that Romy is handling it so well puts our minds at ease and we need to stay positive throughout this hard time."
Romy's family say they are extremely grateful to the kindness shown by so many people. The money that has been raised is helping to support the family to be at Romy's side in Southampton, while continuing to pay their mortgage while the couple have no income.
Lydia says she wants to do something positive herself for her niece:
"I have decided to raise a bit of money. I hoped to get to £1000 and I will be cutting off 12 inches of my hair for the Little Princess Trust, and obviously the money will go to Romy and her mum and dad. My mum will be cutting it for me so whenever I hit my target she will be ready with the scissors.
"It's really, really curly as well so cutting off 12 inches means I am going to end up having a little bit of an 'Afro'. So, it's going to be interesting. I've never had short hair before."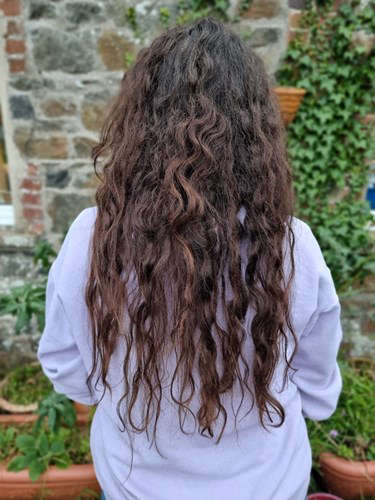 You can donate by going to www.justgiving.com/crowdfunding/romymcgahy