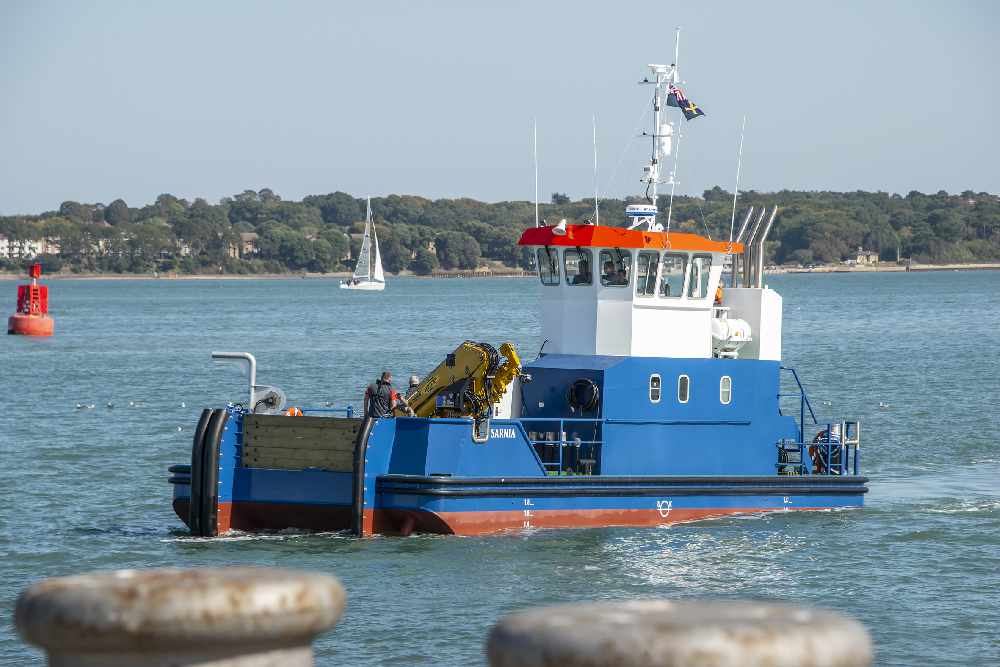 Guernsey Harbours' new workboat 'Sarnia'
Guernsey Harbours' new workboat has been formally commissioned into service following her arrival from the UK.
The new Sarnia was built at Meercat Boats' shipyard in Hythe near Southampton.
Guernsey's Harbourmaster Captain David Barker said:
'The new Sarnia will make the task of looking after our harbours, offshore navigational aids and other infrastructure safer and more efficient for our staff.
'The new vessel is based on a tried and tested design, but has been adapted for the Bailiwick's needs and will give our crew more use-able space and, more importantly, a better and safer working environment.
'Meercat's design was chosen as it can support the large range of tasks required to keep our harbors running, and be flexible enough to provide assistance to other agencies as required.'
The new Sarnia workboat is modelled on Meercat's MC15 design and is a 15.6-metre steel multirole vessel, which features a modern off-centre wheelhouse configuration, providing a large useable deck space area.

The old Sarnia workboat has been in service since 1988 and has been used for a wide range of tasks during the last three decades.
Captain Barker said it will be sad to see the old Sarnia go as she has been a faithful servant for over 30 years, but this new vessel is a generation further on in design and capability.