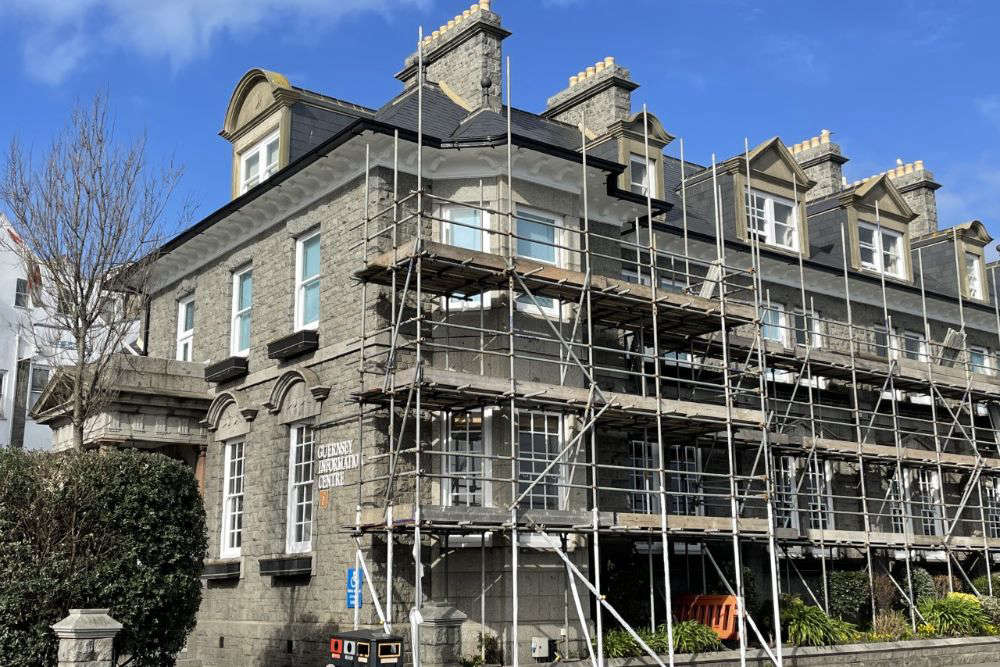 An example of scaffolding in town.
The Douzaine is calling for unsightly scaffolding in town to be removed or modified before the first cruise ships of the season arrive.
Constable Zoe Lihou says work needs to be done to clean up and prepare the town for an influx of visitors this season.
The Hanseatic Spirit is the first ship scheduled to arrive on 15 April with 230 passengers on board.
She's putting pressure on States departments and scaffolding companies to try to improve the current situation.
"We've been in consultation with the Health and Safety Executive, Traffic & Highways - so all the relevant departments - to raise our concerns.
If we are having more people using our town, which is what we want, then we need to step up on this.
So at the douzaine we are continuing to liaise with the relevant departments and put pressure on.
Zoe says scaffolding is still present in the town centre for many different reasons:
"Work on some properties has been delayed due to logistical delays with goods, materials and/or labour.
Some had significant structural issues and needed additional stability, or they are listed buildings with extra hoops to go through to change the face of them.
The scaffolding companies are not really at fault here. It's for the law-makers and investigators to be picking up on it.
I do sympathise with the Health & Safety Executive as they are under resourced and they cannot be everywhere. But we need to get it done."