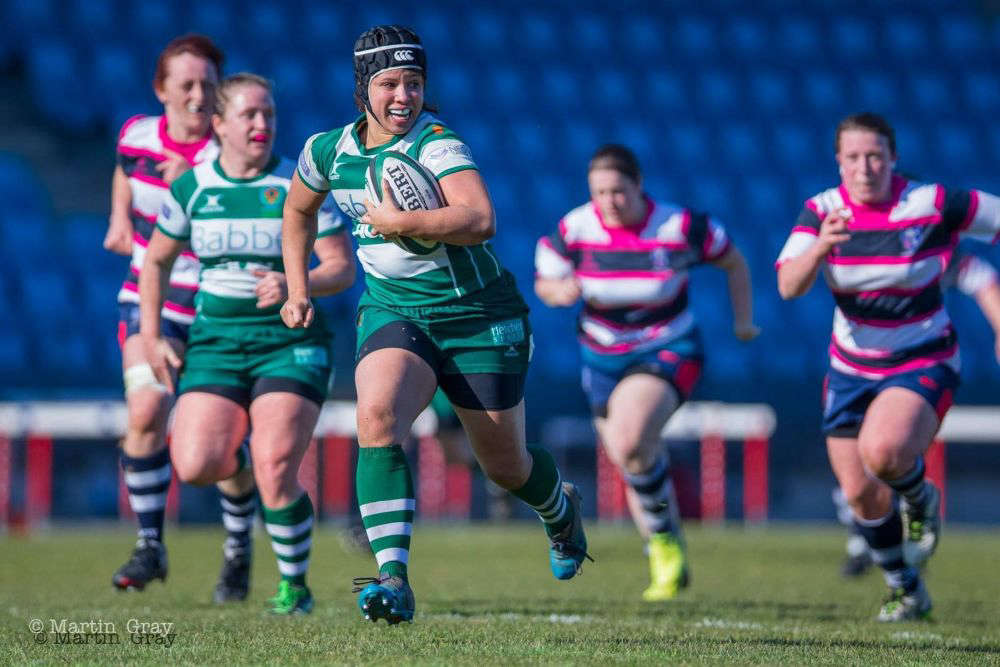 Credit: Martin Gray
Ahead of the European tour, Guernsey's own Springboks player has been telling Island FM about the 'overwhelming' support from islanders and how she's preparing.
Tanya Scholtz is a trained accountant and auditor who hails from South Africa but lives in Guernsey, playing club rugby for the Raiders.
She says she was 'elated' to hear that she had been selected for her national team and the response from islanders has been huge.
"It's been amazing and overwhelming as well. It's just really shown me what a great community Guernsey is and how happy and supportive people in Guernsey are for you when you achieve something that you've tried to achieve. I suppose they're quite good for sport in Guernsey. Everyone has been so amazing - I've had hundreds of messages. My phone hasn't stopped ringing!
On a personal level, I can't even put it into words actually. It's something I've been striving for and something that I wanted to do not only for myself - because it is something that I wanted to do for myself - but also in honour of my dad because he has been such a big inspiration in my life in so many ways.
I'm so happy about it and I just want to take this moment and enjoy this moment, but I need to remember what I'm trying to achieve. This is really only the beginning and over the next few weeks, the next month or so, when I'm training to join the rest of the Springboks team I just need to make sure that my focus is on what I'm actually trying to achieve and I don't lose track of what's important."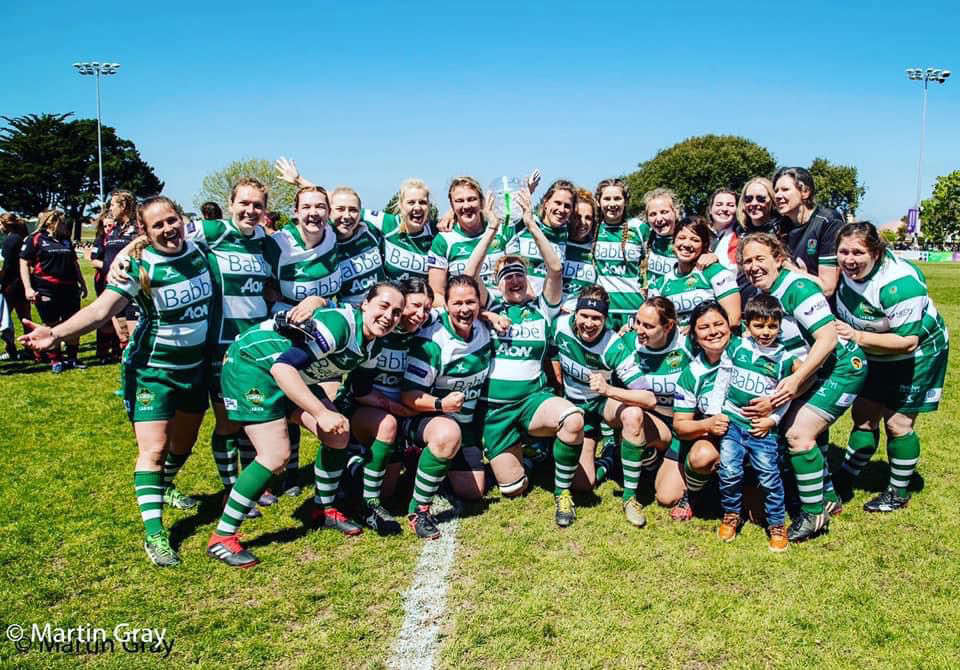 The Guernsey Raiders
The Guernsey Raiders' hooker will travel to Pretoria for a training camp that starts on 26 October. The national team will be travelling to France for their first test match in Vannes on 6 November.
Tanya explains how she is preparing for the tour:
"Over the next month or so I have to continue training, get my physicality as strong as it can be, my body as physically capable as it can be before I join up with the rest of the team. I'm in communication with the management team. I've had conversations today with the coach and the strength and conditioning coach and with the doctor.
It's about ensuring I get the right amount of training in without overloading myself. It's a big challenge for me because I have a profession and I'll be working quite hard over the next month but my employer is very understanding.
So I would absolutely love to get capped but I don't have any expectations. I think just being able to be part of that squad and experience what they're experiencing - I think that, in itself, is amazing.
As much as I would like to play, my focus isn't on that at the moment. It's about getting myself in the best condition and the best mindset to be at the same level as the rest of the team. Of course, a lot of them would have been training during the pandemic and training in South Africa - and they've held previous training camps in South Africa already."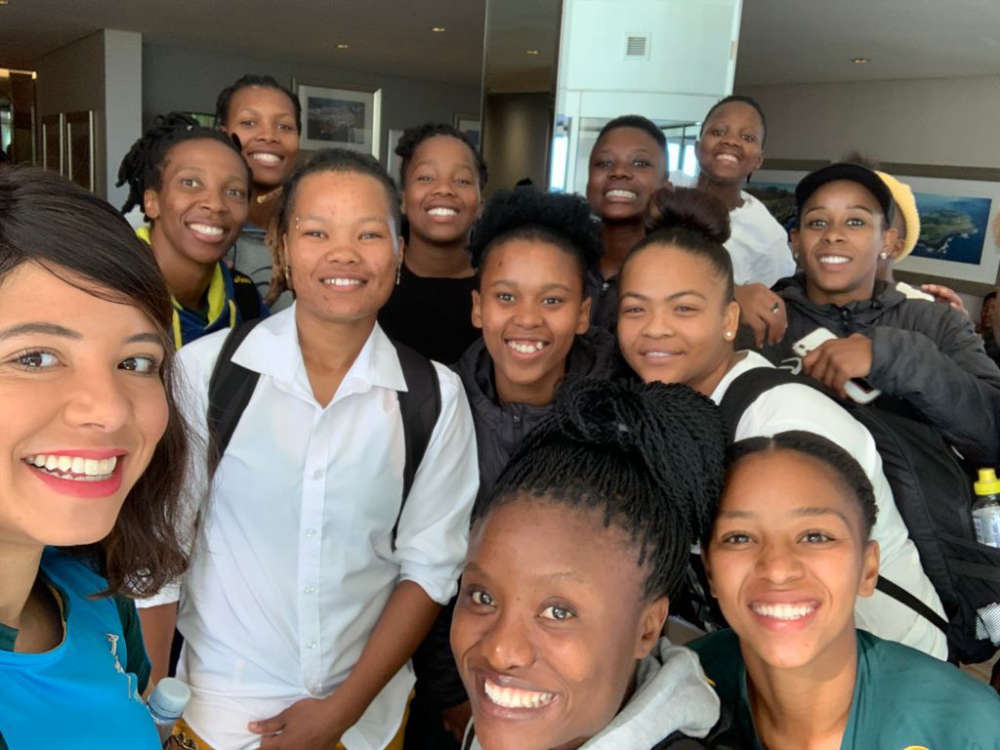 Tanya with some of her Springbok team-mates
When asked if her family would be travelling to watch her in action, Tanya said it depends on Covid-19 restrictions and getting put in a match-day line-up.
"A lot of people have been saying 'Oh Tanya, let us know when you're playing. We'd love to come over and watch" but because I don't actually know if I'll be capped or not I don't expect anyone to actually come over. Just the support people have given me has been amazing.
Unfortunately my family, I doubt very much they'll be able to come over to watch the rugby games just given they're in South Africa and there's loads of restrictions as to when they come over so I'm not 100% sure how that would work. But, maybe that's something that could happen in the future if I do well on the tour with the Springboks.
The other thing is that quite a few of my friends that train with me in Guernsey, I'd just like to thank them for encouraging me and making me wake up at like half past five so I can meet them at the gym at six so I can keep up my training and conditioning."
The full squad for the Sprinboks' first international tour since 2018 was announced on Tuesday (28 September).
Coach Stanley Raubenheimer has included five other uncapped players.