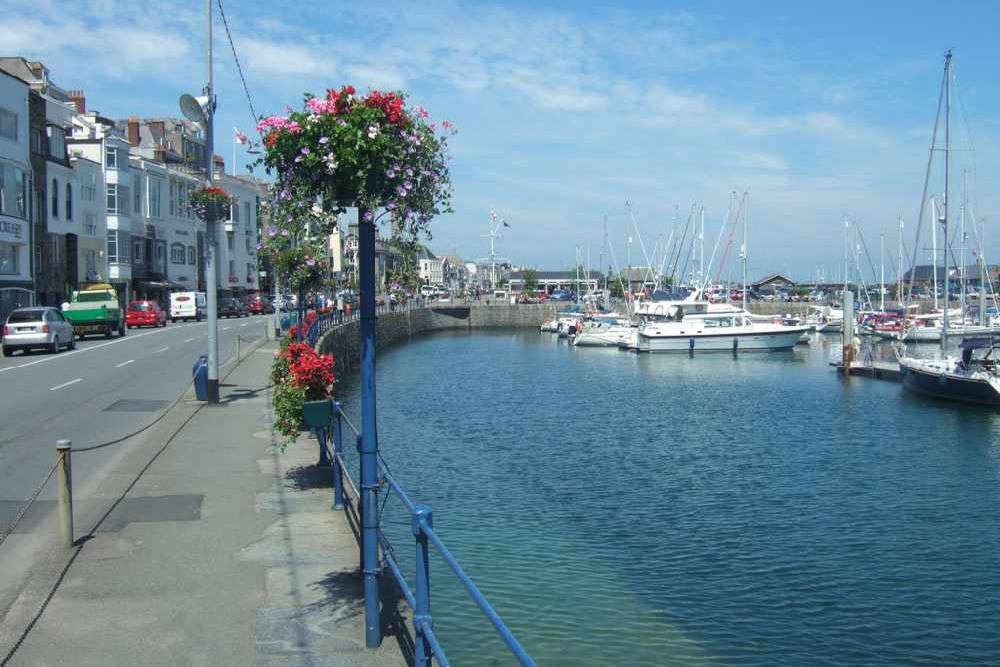 Guernsey's Town Quay will soon be lined with diners this summer as part of a trial.
Additional al-fresco dining is going to be made along the seafront, aiming to support the hospitality sector, local economy and explore how areas of St Peter Port can be enhanced.
Plans for dining on the Town Quay were initially announced in April.
The new dining facilities have been designed to ensure there will be no impact on traffic flow in the area.
Tables will be positioned along the western footway between the Crown Pier crossing and Mora Restaurant, with a new walkway provided along part of the unloading bay.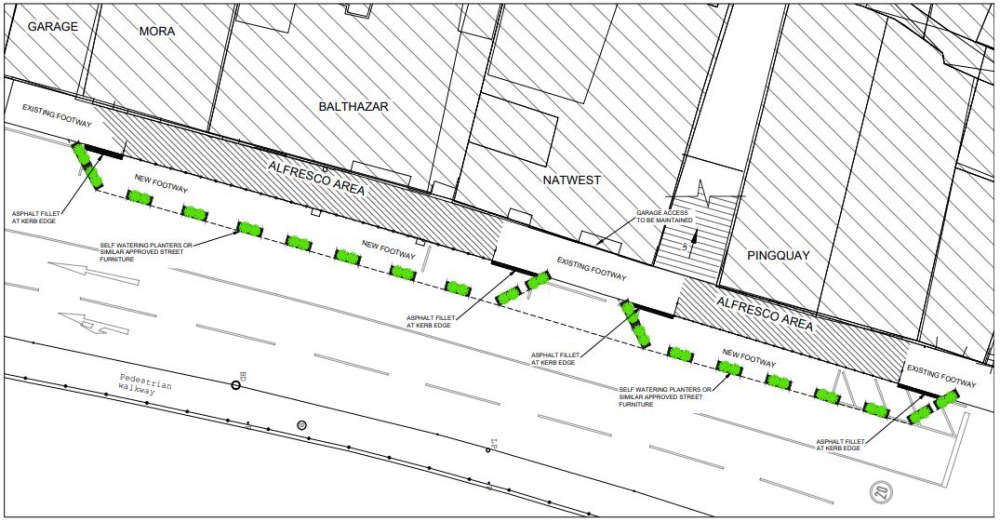 President of the Committee for the Environment & Infrastructure Deputy Lindsay de Sausmarez says these plans will make the most of the area.
"The popularity of al-fresco dining along The Quay on Seafront Sundays has highlighted to the Committee the potential to better use of one of Guernsey's most valuable assets, the Town seafront. Working with the businesses in the area, we hope that this initiative will give the public even more reason to use and enjoy The Quay."
Businesses in the area have been consulted regarding the potential impact on existing users of the unloading bays.
The States says evidence from surveys undertaken indicates that there are 'adequate facilities for those businesses needing to use unloading bays for legitimate purposes'.
The owners of Gusto, Pingquay, Balthazar and Mora have jointly expressed their delight for the project.
"All the businesses involved in the project are excited about the prospect of the enhancement of the Quay. For a long time locals and visitors alike have asked for more al-fresco opportunities. Together with the States of Guernsey we believe this proposal starts to deliver an enhanced seafront experience."
Planters will mark out the space and act as a safety barrier. Between the footway and the temporary walkway, asphalt will be laid to make it easier for people to navigate, especially those pushing buggies or people using wheelchairs or mobility scooters.
Deputy Neil Inder, President of the Committee for Economic Development, explains that it's a great opportunity for local businesses.
"The revitalisation of Town is one of the key aims of the Committee for Economic Development and this proposal for al-fresco dining fully aligns with this aim, whilst also providing valuable additional trading opportunities during what has been an extremely difficult time for many businesses."