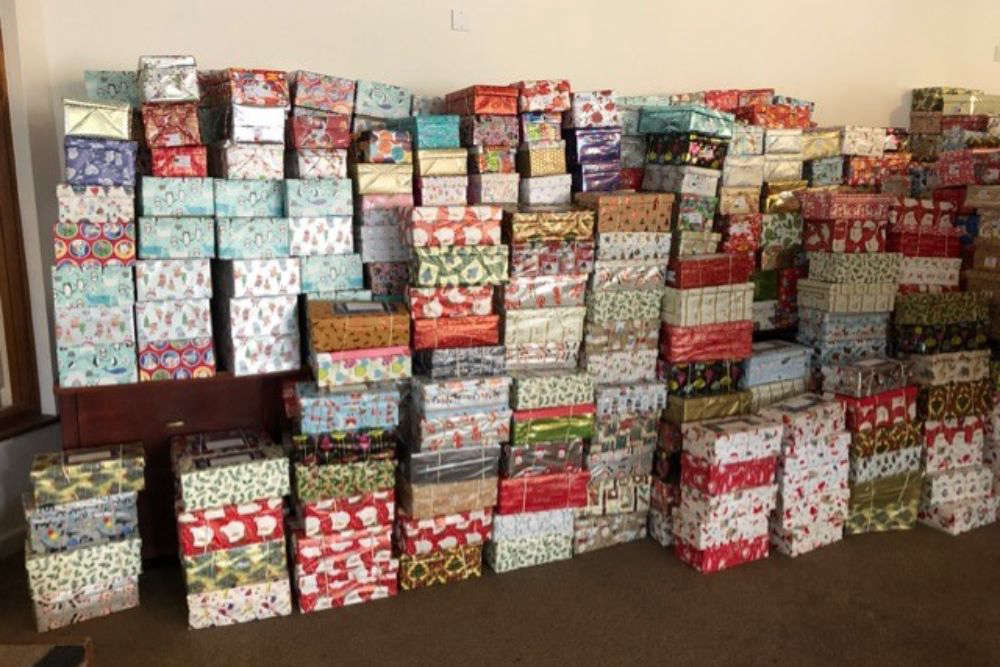 Nearly 4,500 packages made up in Guernsey will be shipped to disadvantaged children in other countries this week.
The annual shoebox appeal, organised by Rotary Guernesiais, sends gifts and essentials to Albania, Montenegro, Moldova, Romania and the Philippines.
A total of 4,498 will be shipped, free of charge, to the UK by Channel Seaways to be sorted before being sent on.
Hannah Laidlow from Rotary Guernesiais says that people who missed the window to send a gift this year can still help.
"What they can do now is get hold of a shoebox or two and wrap it with paper and start to collect small objects that go into these boxes.
I have several people who bring in really large amounts of boxes and they start saving up pretty well the moment that the shoeboxes this year have gone."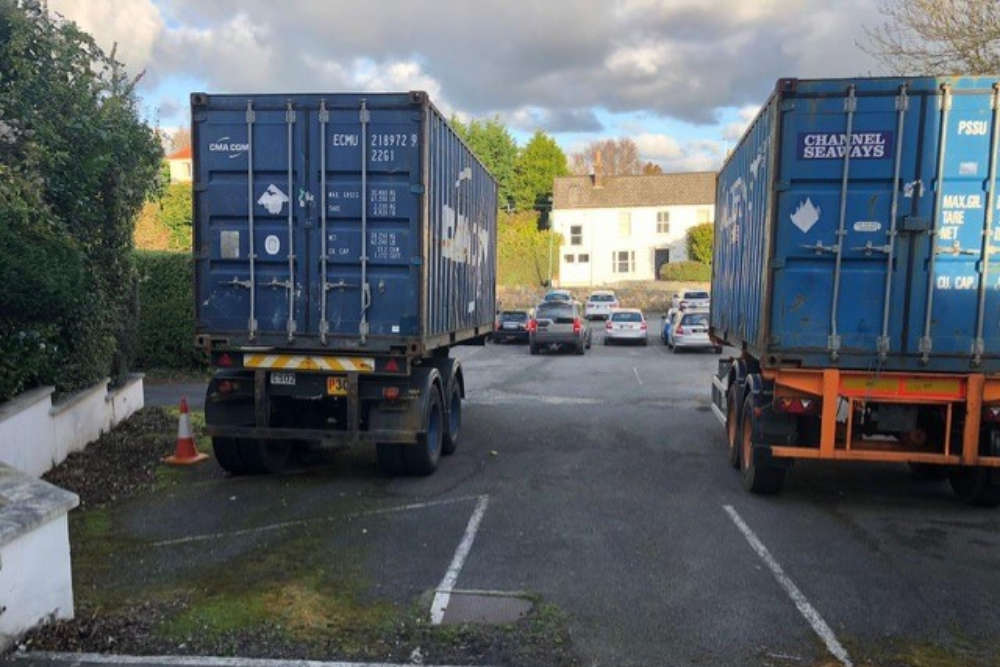 The containers have been packed and are ready to be transported to the sorting centre in Bournemouth.
Ms Laidlow has been to see the impact of these gifts first-hand in the past.
"Two years ago my partner Martin and myself actually went to Romania in December of 2019 and we helped the local rotarians to hand out the boxes to the children in the schools and the orphanages and it was really lovely. I won't forget it - absolutely not."
Last year, a total of 5,717 boxes were donated in Guernsey after a big appeal drive during the pandemic.
Ms Laidlow says there is another reason why there have been fewer donations this year.
"The other thing that may have damped it down a bit this year is that we had to ask for £1.50 on top of each box instead of £1 because of the rising cost of transport to eastern Europe.
I'm hoping that these boxes arrive in time for Christmas. Last year they didn't because of Covid and the massive, massive trouble they had getting trucks from the UK because at each border they would have different requirements."
The shortage of HGV drivers is a concern for the shoeboxes this year, but organisers are hopeful that the necessary infrastructure is in place to get the gifts to their destinations by Christmas Day.