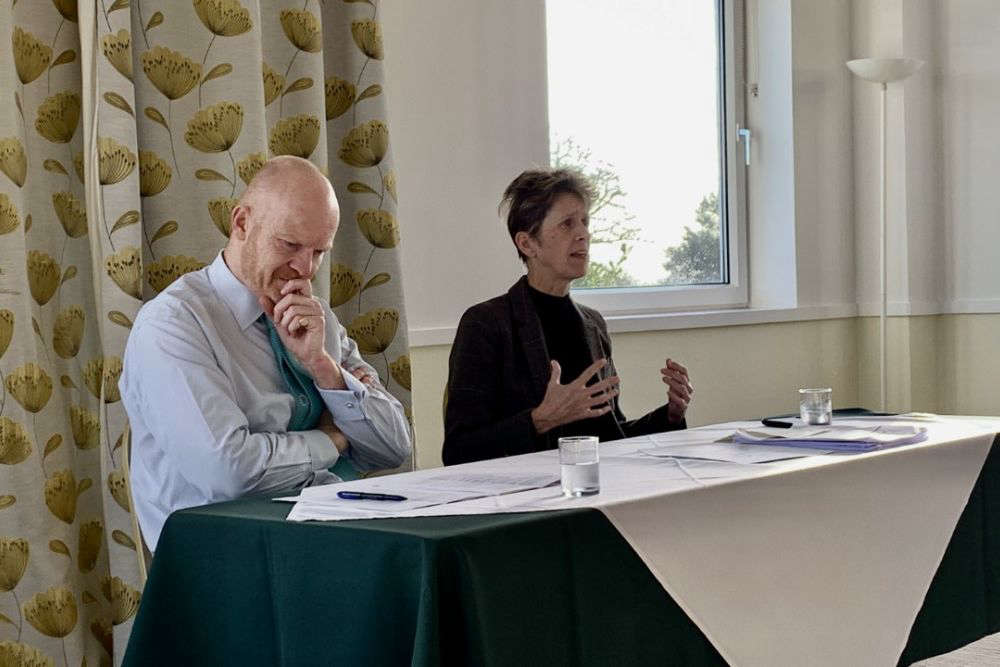 Deputy Heidi Soulsby's complete rewrite of the tax reform has been rejected by deputies, 24 votes to 16.
An attempt to bring in an alternative to Policy and Resources' tax and benefits reform package has been lost.
Deputies Heidi Soulsby and Gavin St Pier's 'Fairer Alternative' was voted out by 24 votes to 16.
Their policy centred on savings in government, a curb on committee spending, a tax on cruise ship emissions and a reform of social security.
Deputy Heidi Soulsby, the former vice chair of Policy and Resources, said her former committee's proposals were unacceptable:
"There are four words in a proposal if you want it thrown out: complicated, lengthy, expensive, controversial. And lo and behold, we have it here."
Speaking as seconder, deputy St Pier warned the Assembly against voting for personalities:
"I've been told by some members, that there are others, who will not support this amendment because it has been laid by deputy Soulsby and myself. I must say that this information is second hand so it may not be the case and I hope that it is not. This is issue is far too important for the decision to be made on personality politics."
In the end the amendment, or rather a separate policy on tax, was rejected.
Debate continues, with a significant number of amendments to be voted on.
These include a late bid by P&R to soften their proposals by laying an amendment that fixes GST at 5% for ten years and also puts a curb on government spending.