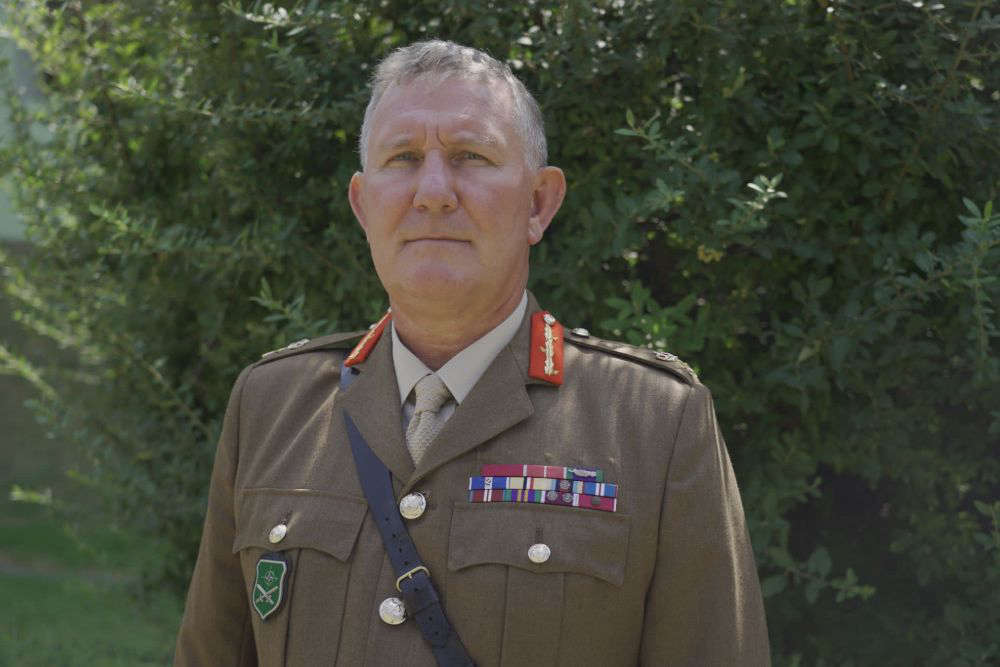 Details have been announced of a special service where Guernsey's new Lieutenant Governor will be sworn in to office.
Lieutenant General Richard Cripwell will become the Bailiwick's Lieutenant Governor and Commander-in-Chief at a special sitting of the Royal Court on Tuesday 15 February.
It will be attended by family and friends and military colleagues and representatives.
There will be a parade starting at 10.30am from Government House to St James, led by the band and bugles of The Rifles.
It will include a detachment from Guernsey Troop of the Jersey Field Squadron Royal Engineers, along with the Guernsey Standards and Service veterans.
A flypast from a Poseidon MRA1 is expected from 201 (Guernsey's Own) Squadron RAF at 10.40am.
The aircraft is expected to approach from the direction of Herm and fly up the Grange (east to west) over the parade, before turning to fly past Alderney.
After the ceremony, the newly-installed Lieutenant Governor will lay two wreaths following the ceremony, and there will be a 15 gun salute fired from Castle Cornet (11.25am)
"We are making final preparations here and very much looking forward to welcoming Lieutenant General and Mrs Cripwell, along with their son and daughter, to Government House for next week's installation ceremony.
They will also be hosting some family members and personal guests, including the General's Military Assistant. Lieutenant Colonel Nigel Jordan-Barber is an Officer of the Royal Regiment of Scotland, who will accompany the General to St James for the ceremony." - Major Marco Ciotti, Chief of Staff and ADC to the Lieutenant-Governor.
Lieutenant General Richard Cripwell was born in Northern Ireland and educated in Dublin.
He was commissioned into the Corps of Royal Engineers in August 1982 and appointed Deputy Commander of Operation "Resolute Support" in Afghanistan in 2017 prior to his current appointment as Deputy Commander Allied Land Command, the standing headquarters for NATO land forces, which is based in Izmir, in Turkey.