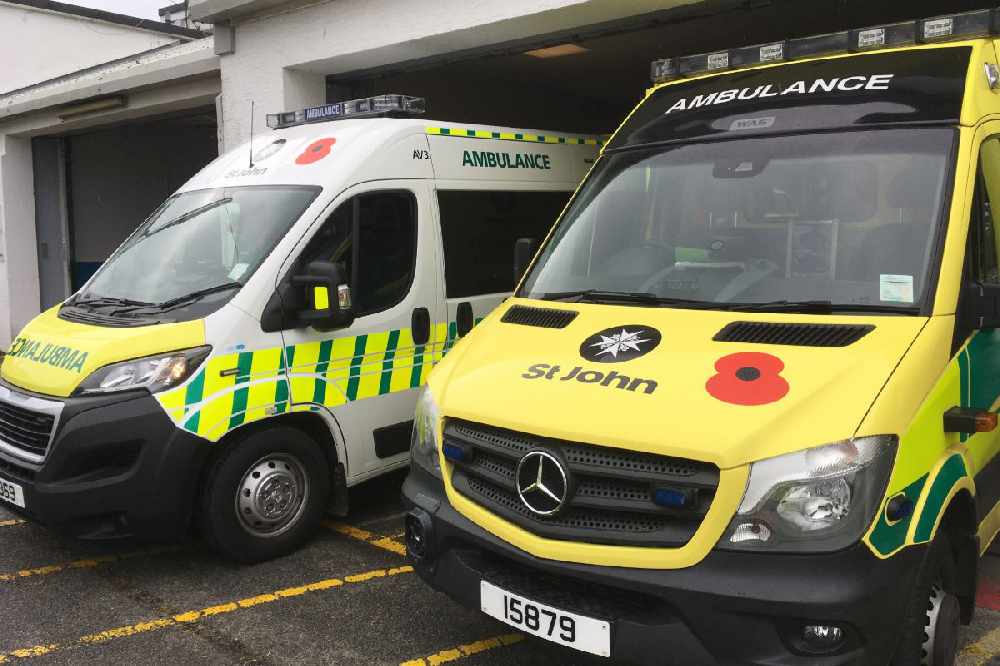 The Guernsey Ambulance Service has been commissioned to provide emergency services to Alderney starting next year.
A number of reviews over the last few years have found Alderney's ambulance service to be unsustainable and too reliant on the goodwill of volunteers.
Following a consultation period, the States of Alderney has announced it will move away from its current service provider, ID Medical, and begin operating as an extension of the Guernsey service.
This means ambulances in Alderney will work under the clinical governance framework and leadership of St John Emergency Ambulance Service.
This agreement should allow more training and development opportunities for Alderney's ambulance personnel, and provide better cover for the island.
The States of Alderney will cover the full costs of the operation, and the transfer is set to begin early next year.
Guernsey's Chief Ambulance Officer, Mark Mapp, says he looks forward to delivering a professional ambulance service for the island:
"We have supported Alderney for several decades with mutual aid, and now the time is right to extend our assistance and expertise to our sister island.
The operating model considers the most cost-effective and clinically safe and sustainable approach for Alderney at this moment in time.
By moving the operational oversight, management and clinical governance of AAS to Guernsey, Alderney will benefit from the decades of emergency ambulance experience and national professional links that St John has to offer."
Chair of Policy and Finance Committee in Alderney, Ian Carter, says moving away from a dependence on volunteers is a necessary step towards a better future:
"The States of Alderney welcomes Guernsey Ambulance Service as its provider and is excited about the future of the Ambulance Service as we develop a more integrated resilient approach to healthcare services on the island.
We would like to express our thanks to our current locum provider and our dedicated volunteers who have worked tirelessly to ensure no break in service over the past year."
Policy & Resources Committee member, Deputy Mark Helyar, says this decision will support the health and well-being of the Alderney community:
"The States of Guernsey continue to have very positive discussions on the broader future of health and care.
It is encouraging to see agreements like this one for the provision of ambulance services being put in place, which will hopefully be reassuring for Alderney residents."