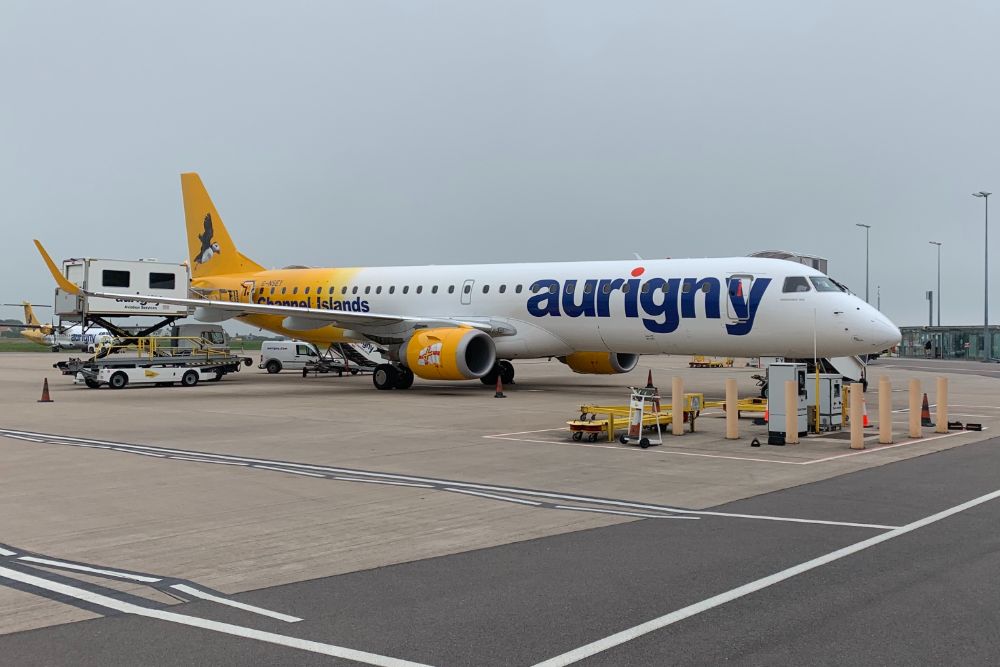 States members will be asked to agree to pay off the airline's debt of £46.8m plus an estimated £16m to cover its 2021 losses.
The Policy & Resources Committee and the States' Trading Supervisory Board want States deputies to approve a transfer of money that would settle Aurigny's overdraft up until 2020.
Money is already ring-fenced by the government each year to cover its losses, and now deputies are being asked to approve the recapitalisation so that more than £46.8 million can clear the loan.
The 2021 losses - predicted to be £16 million - will be paid for by General Revenue Reserve once the final trading position is known.
None of this cash affects Aurigny's debts with aircraft companies which it continues to repay as part of its normal operations.
"The formal transfer of funding set aside to cover Aurigny's trading losses will put the airline on a sound financial footing as it looks to recover from the COVID-19 pandemic." - Deputy Peter Roffey, STSB President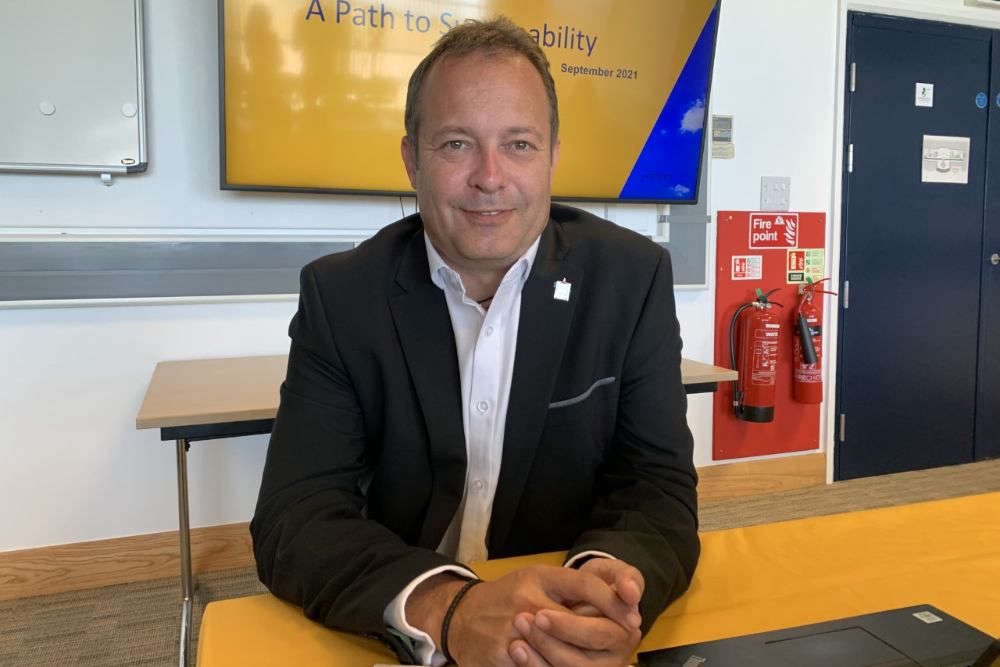 Aurigny CEO Nico Bezuidenhout
In asking for financial support, Nico Bezuidenhout, Aurigny's new Chief Executive says the States-owned airline has a clear plan of how to return to profitability after 14 years of losses.
Better travel options, streamlining the airline's fleet of aircraft and working with Guernsey tourism-based business, and offering cheaper fares are just some of the ideas he hopes will overhaul the airline's future.
Read more about the airline's route out of the red by 2023 here.
Mr. Bezuidenhout says the outstanding amounts owed by Aurigny are a combination of historic debts and the devastating impact the pandemic has had on the whole travel industry.
In 2020, losses of more than £28 million were recorded. Profits haven't been made since 2007 and losses of around £3.58 per passenger were made between 2003 and 2015.
In November 2015 the airline's 15 years of accumulated debt were repaid in full by the States and the company has only made a profit in two years since the States bought it for £5m in 2003.
The debt paid off then was £19.9m accumulated between 2003 and 2014 with a further £5.3m set aside to cover expected losses up to 2017.
Deputies will also be asked to agree on a new five-year Air Policy Framework, which underpins Aurigny's plans for making a profit by 2023.
Treasury Lead Deputy Mark Helyar says the policy will help the aviation sector's recovery from the pandemic:
"The air policy framework will provide greater certainty for all operators, and should ensure stability in the local air transport market as we begin to rebuild and hopefully enhance our important links to the outside world as part of the COVID-19 recovery plan.
After more than a year where hardly any air travel has been possible, it is even more important we have the framework in place, one that strikes the right balance between supporting our most important existing routes and enabling new opportunities."