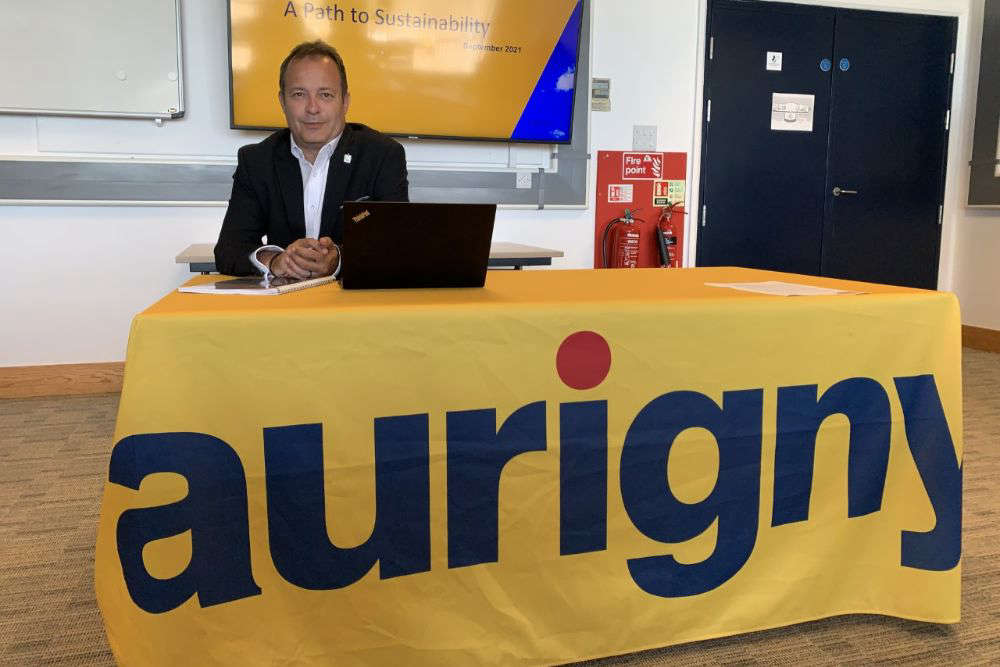 Aurigny CEO Nico Bezuidenhout 
Aurigny's new Chief Executive has laid out a strategy to return the States-owned airline to profitability after 14 years of losses.
After taking over as CEO last year, Nico Bezuidenhout has put forward his plan to streamline Aurigny's services and address its debts - both historic and as a result of the Covid-19 pandemic.
In 2020, losses of more than £28 million were recorded. Profits haven't been made since 2007 and losses of around £3.58 per passenger were made between 2003 and 2015.
The forecasted loss for 2021 is currently £16 million.
It's hoped that providing better travel options, working with Guernsey tourism-based business and eventually offering cheaper fares will see the airline breaking even and potentially turning a profit in 2023.
The CEO has also suggested that the fleet of planes needs to be streamlined, with the Dornier 228 and the Embraer Jet at risk. He says as long as the fleet is complex it remains 'unsustainable' because maintenance costs are higher when an airline has many different aircraft models.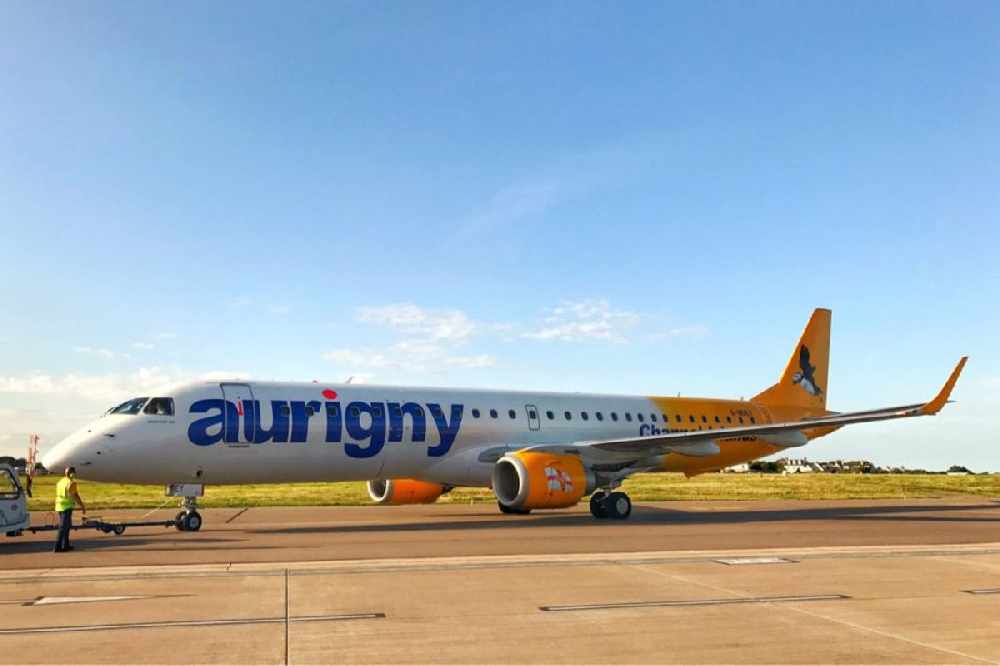 Aurigny's Embraer Jet
The airline is already working towards cutting losses. Alderney's medivac service has been losing the company around £3 million every year but the States of Guernsey is taking on this cost from 2021 onwards.
Better Travel Options
Mr Bezuidenhout says destinations are the 'true value' of the aviation industry, rather than flights, so Aurigny is aiming to partner with regional airlines such as Loganair to provide routes to nations in the UK other than England.
"We keep on evaluating what demand exists and whether that demand can be, in a sustainable manner, met.
We typically engage with consumers through questionnaires. Also looking at how many passengers onward-connect. So if we're hypothetically looking at a service into Edinburgh, for example, how many people onward-connect from Gatwick into Edinburgh and can that be replaced with a direct service?"
Aurigny is also looking into providing more European direct flights, according to the CEO.
Increasing Reliability
Mr Bezuidenhout says reliability is essential to maintain in order to get Aurigny out of debt.
"There's not an airline in the world that does not cancel flights and where there's not operational occurrences and all airlines compare themselves based on average reliability factors. Our on-time performance is above the UK average and more work will be done in terms of reliability, no doubt.
We're looking forward to launching our new clear vision technology in the next year which will have a positive impact. To what extent, given that it's a brand new technology, it's difficult to say. It effectively allows you to land in more reduced visibility conditions. So with islands often suffering from fog and low-level cloud it provides clearer visibility and allows the airline to land in more challenging conditions with the ATR fleet."
Cheaper Tickets
Ticket prices could become cheaper for both islanders and visitors in the next year, according to Mr Bezuidenhout.
He says it's all about reducing losses.
"If we can avoid any deviants from the norm in an airline business we can reduce costs, and by reducing costs you reduce the price of tickets. Over the next 12-24 months we are looking to reduce our unit costs by approximately 8%. 8% is a big difference in unit cost delta in a fairly short period of time.
After reducing losses we can reduce ticket prices."
Working With Tourism
It's hoped that the airline could work with hotels and other tourism sector businesses in Guernsey to provide deals that will attract visitors to the island during off-peak season.
Mr Bezuidenhout says it makes sense for all parties involved.
"The opportunity exists for both hotel operators and Aurigny for the months of May, for example, June and October that we don't fill all of our seats. On that same basis, the average hotel is hardly 100% full in October and in May so it makes all the sense in the world for both the hotelier and for Aurigny to state that you've got a sunk investment.
The room is there, the seat is there. So discount both of those for the inbound tourism market, get a tourist into the island, the tourist is going to spend their £574 on the island and hopefully create a positive cycle.
The bus must go whether it is 100% full or not."
Currently, Aurigny dominates Guernsey's aviation industry which is worth £75 million a year. More than 80% of passengers flying in and out of Guernsey travel with the airline.