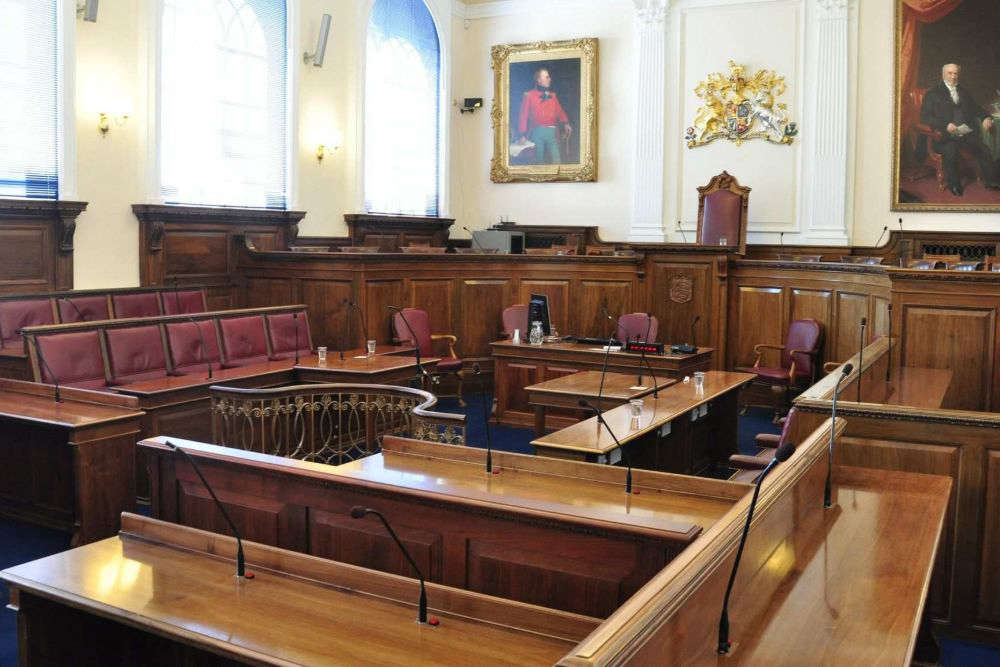 Proceedings will be dominated by P&R's green paper on the future of taxation and if Chouet headland should be quarried for aggregate.
GST or no GST? That is the question that will be debated in the September sitting of the States.
Deputy Mark Helyar from the Policy & Resources Committee says a Goods & Services Tax will more than cover the £80 million gap in government finances.
The other option would be to increase Income tax across the board. He believes it is vital that States members understand the severity of the island's financial situation and commit to a plan.
There have been strong calls from the community for the States to get its own house in order before deciding on a new system of taxation. Deputy Helyar has found himself in an unusual position as the financial lead for P&R but also the leader of The Guernsey Party, which is calling for a comprehensive review before choosing GST or raising income tax.
Deputy Nick Moakes has been telling Island FM what the party would like to see happen:
"We really need to see where we can make savings and efficiencies, literally turn every stone. I think we also need to see how we can grow the economy and create jobs, because those will contribute to tax and social security income. The tax changes are not expected to come in until 2024 so we've got plenty of time to review this in my opinion.
"I don't think that we should just accept that the working age population is just going to decline. I think we should ensure that we have working age people on the island. Obviously, if people retire businesses will need to fill all of those empty roles."
Deputy Moakes does not believe that GST is a foregone conclusion for Guernsey:
"We're a small island and we do differ from many other places around the world. I think the problem with GST is that it will affect the poorest in our society. I think many things already cost more in Guernsey than they do on the mainland so this will only compound the issue, and it's going to put extra pressure on local businesses who are already feeling the pressure from competition online."
Deputy Helyar has not signed the Guernsey Party's Tax review document because of his position with Policy and Resources.
The IoD and Chamber of Commerce have also expressed their concerns about possible tax increases.
Meanwhile, Les Vardes Quarry is set to close in the next few years, so where will the island get its supplies from?
Les Vardes Quarry has provided for the bulk demand of aggregate since 1961 but reserves that can be easily extracted are expected to be exhausted by the end of 2023 if demand remains consistent with current levels.
Importation is one idea, but the Environment & Infrastructure Committee has written a policy letter proposing that Chouet headland is quarried. The committee believes on-island aggregate production is realistically the most viable option, given the economic, environmental and social factors
Guernsey resident Sarah Wooland says that policy letter is one-sided:
"All we've ever asked is that there's a real independent inquiry into whether or not this is the right thing to do. If you look at the policy letter it's been written from a very one-sided perspective. All the facts and figures in there have been provided by Ronez and they're just taken as fact but there's no evidence to back them up. We've actually obtained independent quotes to import aggregate come in at the same price."
Deputy Lindsay de Sausmarez, President of the Committee for the Environment & Infrastructure, says quarrying at Chouet is the best option.
"The States must choose one of two options, because without a continued supply of aggregate, construction in Guernsey would stop. The Committee has evaluated as much evidence as possible to assess the relative merits and disadvantages of each option, taking into careful account economic, social and environmental factors.
"There has already been a long and visible history of quarrying at Chouet, and thankfully the most valuable habitats on the headland would be unaffected by quarrying continuing here, but the Committee will seek to ensure that where any nature loss – even of lower environmental value – may be unavoidable, the operator restores or enhances areas to a greater equivalent value offsite. This is increasingly common within the quarrying industry generally, and fits with the States' endorsement of Biodiversity Net Gain."