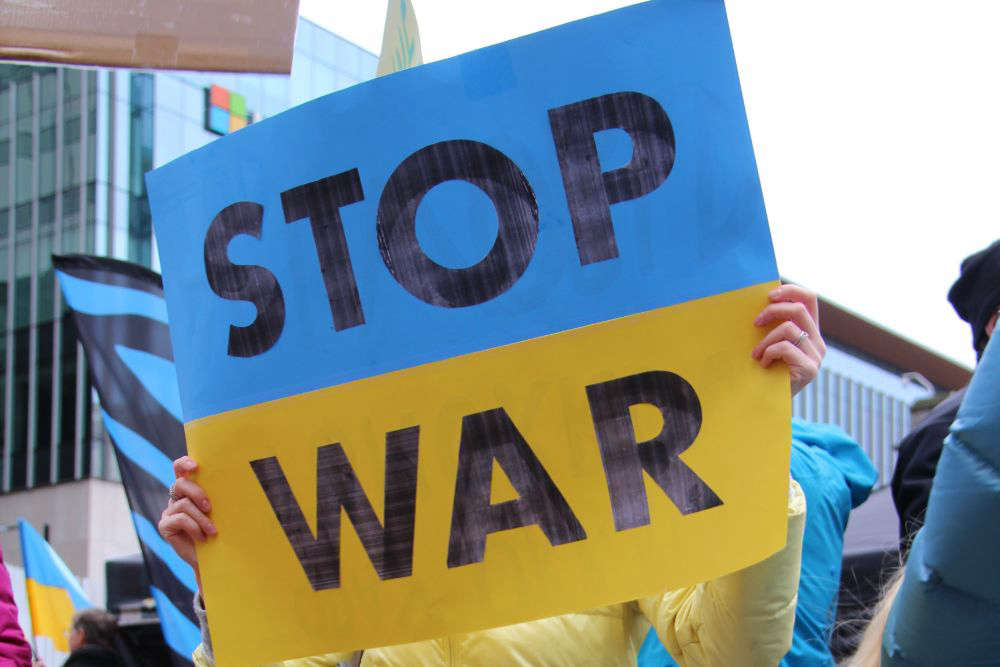 Guernsey's Deputies are being asked to formally oppose the war in Ukraine.
An urgent States debate has been called for next week so the island's parliament can denounce Russian aggression.
Politicians here will be asked to record their support and solidarity with Ukraine and reject Russia's actions as an affront to democracy.
Chief Minister Deputy Peter Ferbrache says this is another 'important way' to make clear that the bailiwick stands with Ukraine:
"...supporting these propositions through our parliamentary process is another important way we can make very clear that the Bailiwick stands with Ukraine and is firmly opposed to the Russian Federation's invasion. There is no justification for the horrific violence being inflicted upon innocent Ukrainian men, women and children. History will remember what is happening now, as it will remember the heroic efforts being made by the people of Ukraine to defend their home."
Guernsey's government has already imposed sanctions on Russia in line with the UK and given £500,000 to the humanitarian aid effort to support Ukrainian refugees.
It is also considering whether to adopt the UK's 'Homes for Ukraine' refugee sponsorship scheme and is asking islanders to register their interest in sheltering families fleeing the conflict.