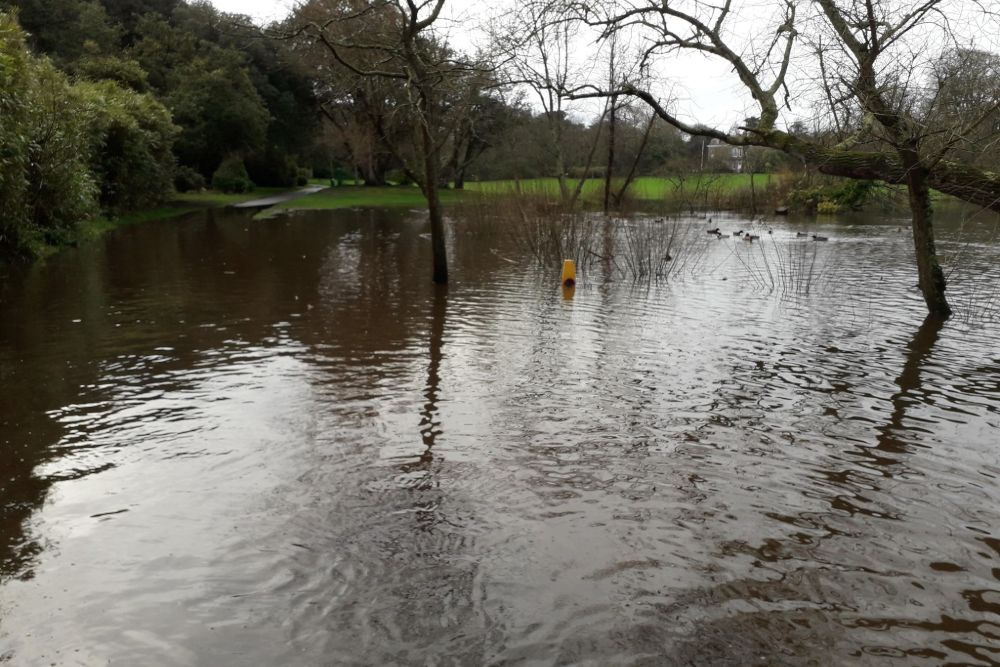 We're being warned to avoid flooded parts of Saumarez Park.
Heavy rain has caused the duck pond to break its boundaries.
The path alongside it has been closed for safety reasons, and warning signs have been put up.
It will reopen when the flooding has subsided.
Agriculture, Countryside & Land Management Services (ACLMS) is advising visitors to stick to the open footpaths and avoid walking on grassy areas while it is so wet.
That will help the grass recover for everyone to enjoy in the summer.
"People are welcome to use the unaffected areas of the park, but unfortunately it is necessary to close the areas which pose a risk to public safety. The water is muddy and discoloured and so, while the flooding on the footpath itself may only be a few inches deep in some areas, it is difficult to see the path, identify tree roots which may trip you or identify the edge of the pond itself. Please take care around these areas, particularly if you are with children." - Andrew McCutcheon, Principle Environment Services officer.