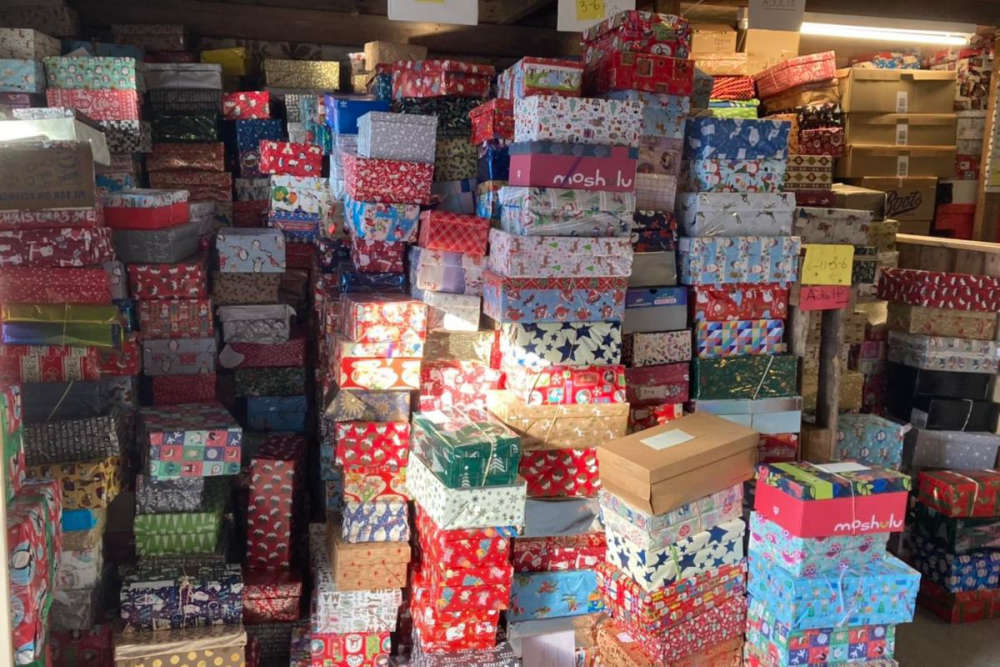 Islanders have the opportunity to provide needy children across Eastern Europe with Christmas gifts.
From the 31st of October until the 5th of November, the 2022 Rotary Shoebox Appeal is collecting boxes at Braye Lodge.
Last year Guernsey donated more than 4,000 boxes to the Rotary Shoebox Appeal, which was close to 10% of the total from the UK.
Organiser Hannah Laidlow says she hopes people can be just as generous this year:
"The main thing is to get as many boxes as we can to the poor children in Eastern Europe.
This may be their only Christmas present.
We went out to Romania a few years ago and we saw the children there and they had nothing, so the shoebox would be the only Christmas present that they would be getting.
She explained what islanders could choose to include:
In each box, we like to have a couple of essential things, like soap, flannels and a toothbrush.
Then we like to provide things like notebooks, rulers, pencils and rubbers.
And then we like to put in something for fun, like a toy car or a game to play with."
For more information visit the Rotary Guernesiais website.