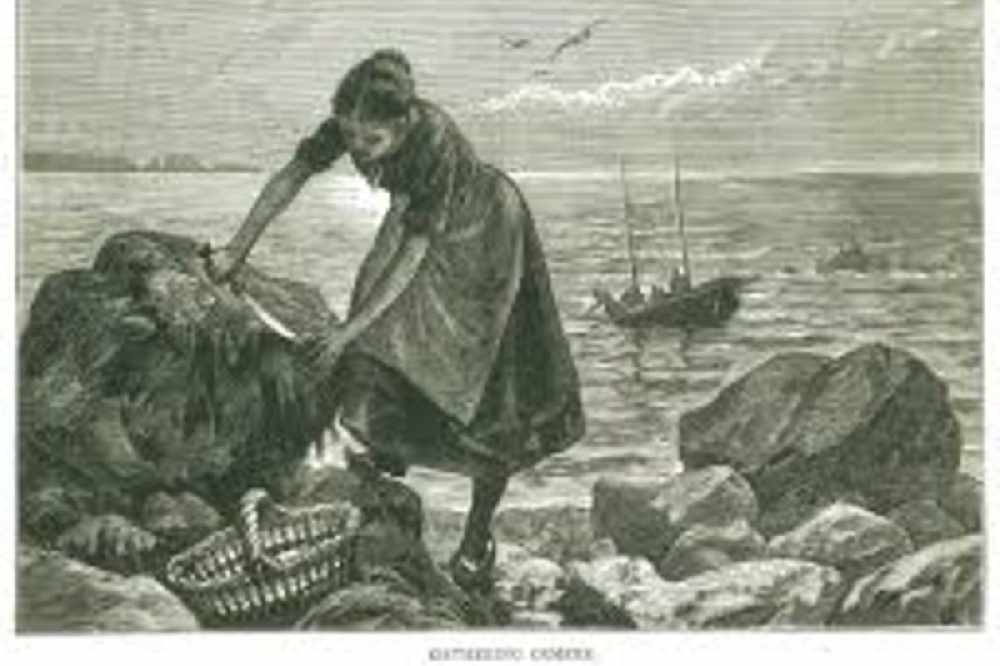 Photo courtesy of the Priaulx Library
Friday 10 January will be the first opportunity to go ormering in 2020.
Local ormerers are looking forward to braving the elements on Friday 10, Saturday 11 and Sunday 12 January 2020. Ormers can only be collected on certain days of the year on special tides between January and April.
Sea Fisheries will be patrolling Bailiwick shorelines to make certain strict regulations are followed to ensure the sustainability of the local delicacy. Ormers cannot be collected by divers, snorkellers or by boat users and anyone breaking the law is liable to a fine of up to £5000 or six months in prison.
There are also restrictions in the size of the shell fish allowed to be taken. They must be more than 8cm or 3.15 inches in length and gatherers are advised to carry a measuring gauge to ensure the do not break the rules.
Gatherers are also advised to remember to place rocks back in their original positions if they are turned as this could have a negative impact on the bio-diversity in the local marine environment .
A Sea Fisheries spokesman said the local ormer population is believed to be in a healthy position. La Societe Guernesiaise is running a tagging scheme which it is hoped will help marine biologists discover more about the molluscs, its movements and habits.
Ormering tides for 2020 are on 10, 11, 12, 24, 25 and 26 January, 9, 10, 11, 23, 24, 25 February, 9, 10, 11, 24, 25, 26 March and 8, 9, 10 23, 24 and 25 April.