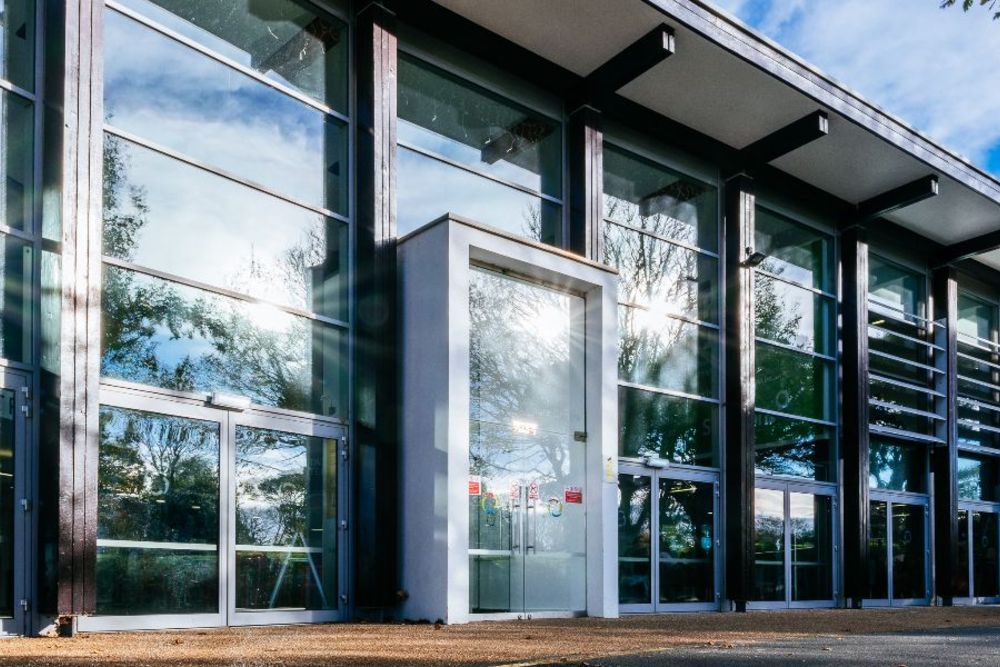 Guernsey's Covid-19 Vaccination Centre has relocated.
Jabs are now being administered in the Delancy and Cambridge rooms at Beau Sejour.
The vaccine programme has been delivered in the Sir John Loveridge Hall for the past 15 months.
It opened on 25 January 2021. 150,524 doses of the vaccine have been delivered in the bailiwick since the start of the programme.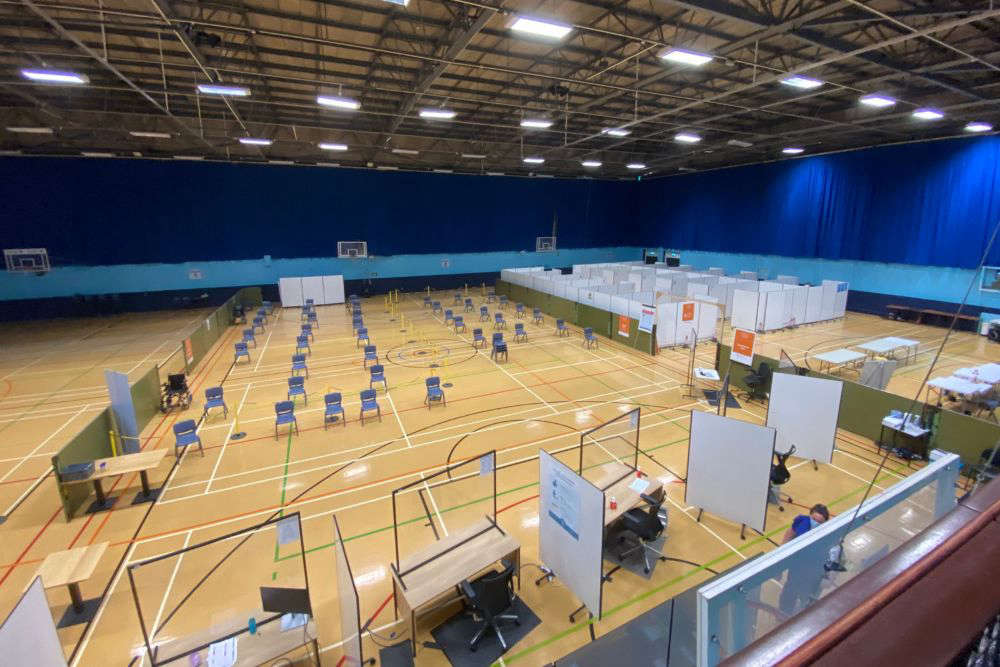 The States announced last month that the hall would be returned to sports use on 4 April, following some repairs to the floor.
Alex Hawkins-Drew, Lead for Public Health Nursing, describes the move as a 'bit of a milestone'.
"The hall has served us well and was absolutely the right location for the vaccine rollout, but we are pleased that the great success of the initial stages of the vaccination programme means it can be returned to its primary use as a sports venue for the community.
I'd like to take this opportunity to thank everyone who made the large-scale operation of the programme from the Sir John Loveridge Hall such a success, especially all the amazing staff who have run it."
Over 75s and immunosuppressed islanders are being invited for their Spring boosters, while the vaccine is also now being offered to children aged 5-11.
Vaccines are also being administered at the Guille-Allés Library and the PEH drive-thru clinic. Details of clinic times continue to be published weekly by the States of Guernsey.
Guernsey is currently gripped by another wave of infection.
The latest weekly figures (published on 22 March) show there are 3,854 known active infections.
Public Health says it 'fully expects that there will be many more cases in the community'.
15 hospital patients have the virus.
"While the 7-day average indicates the beginnings of very slight downward trend, it's still really important that we follow the current guidance so we can continue to move in this direction.
Please, if you feel unwell or test positive for COVID, stay at home. If you are out and about in busy places, consider wearing a face covering. Take a lateral flow test if you are heading out to a particularly crowded or poorly ventilated space or visiting someone you know is vulnerable. Please keep washing your hands, and doing all the things we've become so accustomed to doing for the last few years."