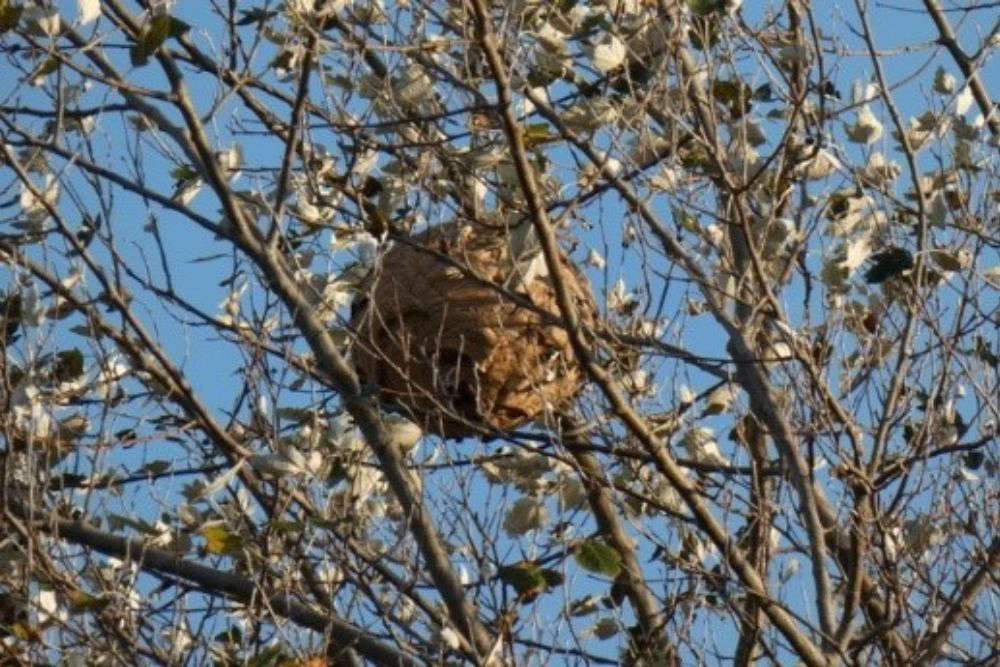 A nest that officials have been looking for since August has been removed 'in the nick of time' and a second has been found this morning.
The first nest was found in a tree in a garden near L'Ancresse Road. On Friday (22 October) it was successfully treated and removed.
Project coordinator Francis Russell says the team is relieved to have found it after two months of searching.
"We're hopeful that when we come to examine the nest in the laboratory we will find that it had not yet had a chance to disperse next year's generation of queens. With any luck it was found in the nick of time."
This morning another nest was located in the Vale on Rue a Chiens off Camp du Roi.
In early August, another nest was removed in the parish. Shortly afterwards it was suspected a second nest was still present.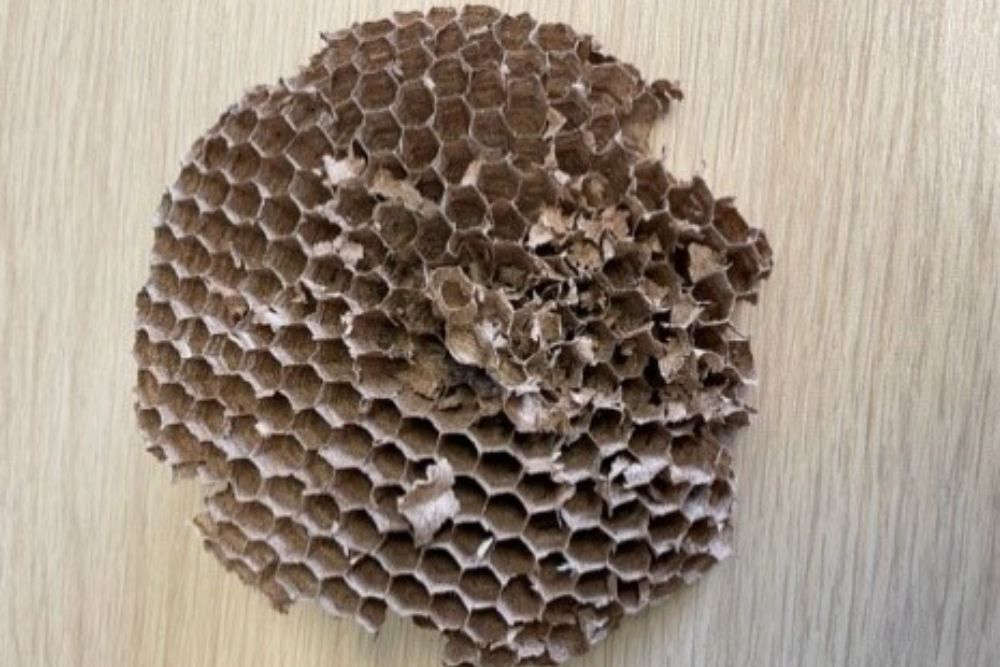 A selection of the comb from underneath the nest will be examined.
So far this year 10 queens have been captured between April and June when they usually move out to their own nests, two small primary nests were found between phases and two large secondary nests have been located between June and October.
"The Asian Hornet Team would like to thank everybody who has got involved in helping us with this ongoing threat to our native wildlife. Public engagement is essential for our success, which is clearly demonstrated by the events of this year.
"We would also like to thank Treevolution for supporting us in this technical work and for fitting us into their schedule at late notice to help us remove nests quickly and efficiently." - Francis Russell.
Despite this elusive nest being found, more traps are being laid out in St Sampsons and the Vale this week.
It's hoped the bait will attract the insects so the team can track them to any new nests.