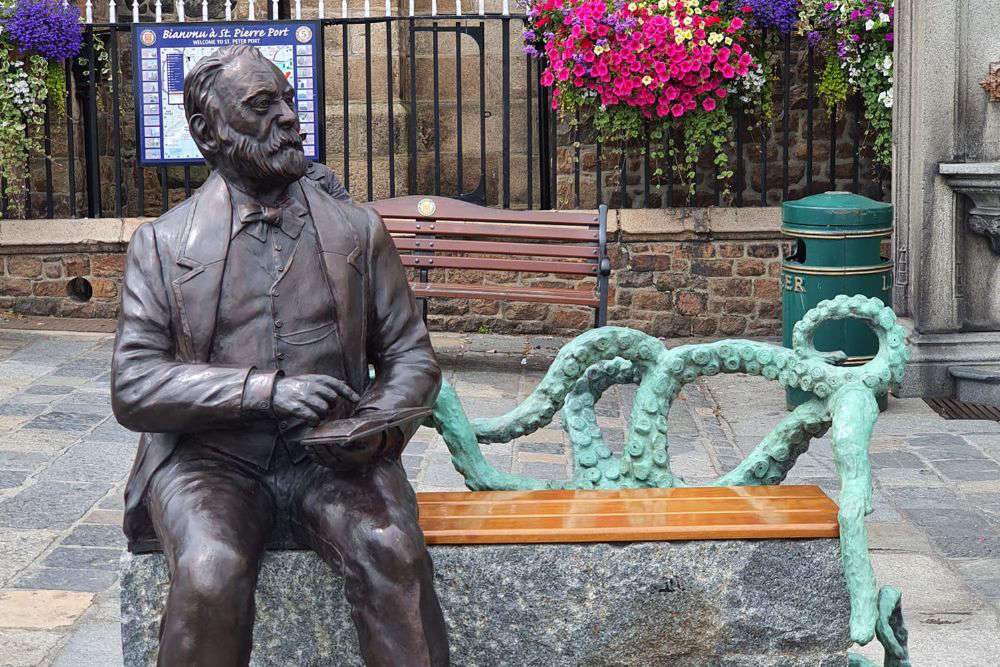 A bronze statue has been erected in honour of Victor Hugo.
It's the second time the French writer's likeness has been depicted in statue form in Guernsey - the other having been chiseled from stone in 1913 and sitting in Candie Gardens.
During his exile from France, Victor Hugo lived in Guernsey for 15 years, where he wrote many of his most famous novels including Toilers of the Sea and Les Miserables.
Hugo's sculpture was unveiled by His Excellency the Lieutenant Governor Vice-Admiral Sir Ian Corder outside the Town Church.
It's part of three statues in town created by local artist Mark Cook; joining the donkey near Market Square and the Liberation Day statue of the family.
Roy Bisson from the Victor Hugo In Guernsey Society said they were very pleased to help raise funds for the project.
"As you can imagine we were very keen for Victor Hugo's presence in Guernsey to be understood and celebrated by islanders and visitors. So, when the idea came forward that there might be this seat with him on it we were very supportive and offered to help in any way we could.
"Les Miserables has obviously gone world-wide but so have other stories such as The Hunchback Of Notre Dame and an enormous number of films have been made of his work and he has been very influential on opera and other art media. We're trying to make it clearer that a lot of his creative work was written in Guernsey and we're making progress."