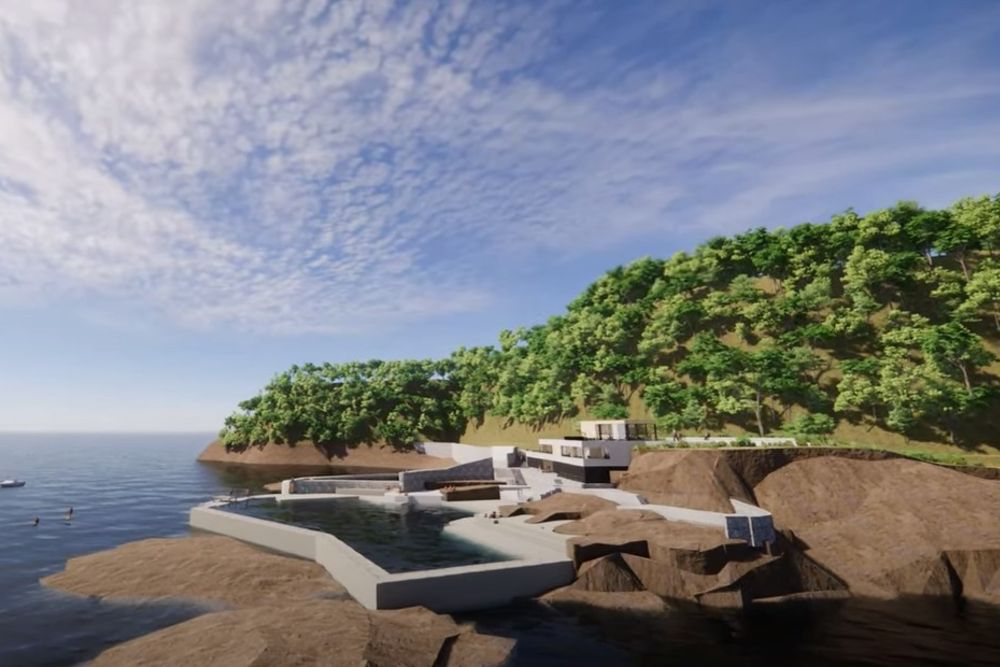 An artist's impression of the new look bathing pool
The team behind the redevelopment of La Vallette Bathing Pools is calling on the community for public, private and corporate donations.
The group has already secured pledges totalling around £1 million towards the projected £1.5 million cost of the project.
It now has to find the remaining £500,000.
Helen Bonner-Morgan is the Community Lead for Vive La Vallette:
"We're looking to raise another half-a-million pounds because we really want to start the project and hit the ground running in 2022. We're really keen to get broad community support to really make this project come alive and be a part of the whole community's lives for the future.
Work on new facilities is progressing, and the revamped facilities are on schedule to open early next year.
"Building work is going to plan, which is on time and on budget. Contractors have stripped out the building and have started to level out the surfaces in front of the changing rooms and it's all beginning to take shape.
"Our vision is really for the bathing pools site to become a thriving destination for the whole community. We're upgrading the changing rooms. The States have committed to doing some fantastic remedial work on the pools themselves, so the user-experience will generally be much better. There's going to be a cafe on the next floor and, on the mound area above the cafe, there will be a flexible community space."
"Collaboration between the private sector, community groups and government has been part of our approach from the outset. We hope now that the wider community will want to get involved and support the completion of one of Guernsey's favourite destinations."
Anyone wanting to support the appeal should visit vivelavallette.com