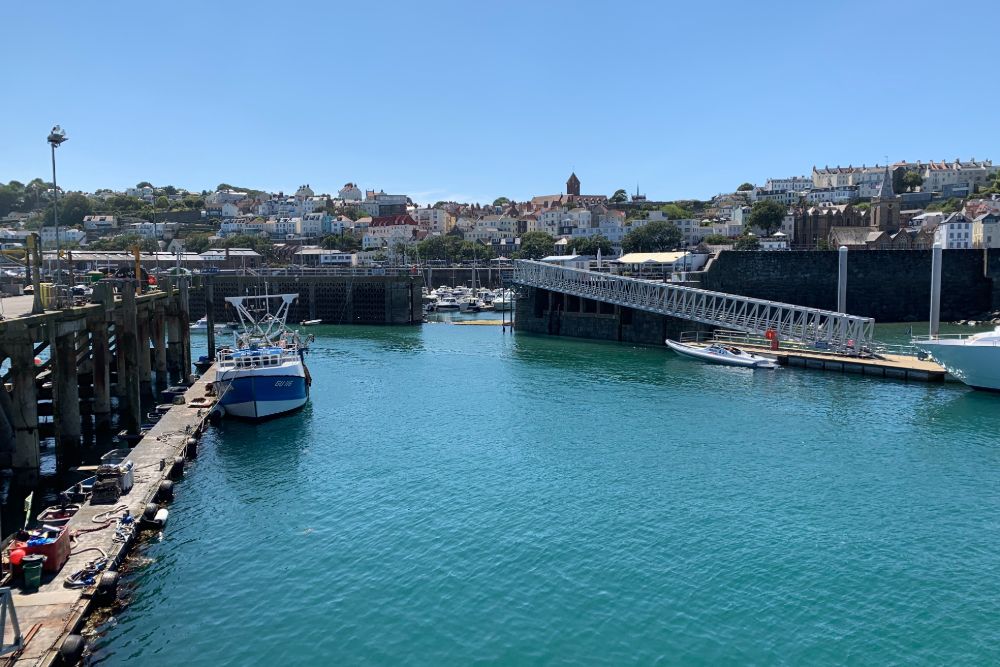 Deputy Neil Inder says he will be placing amendments to the States' Trading Supervisory Board's review of Guernsey's harbour requirements.
£350 million plans were unveiled earlier this month.
Under the proposals - to be debated by the States - leisure marine facilities are to be improved to attract more visitors and expand the island's 'Blue Economy' business.
The STSB is recommending that all commercial port activity is moved away from St Sampson's harbour to a new facility south of the Longue Hougue land reclamation site. That would leave the current harbour to focus on providing facilities for leisure boaters.
Passenger services would remain at St Peter Port - with a new terminal building. Roll-on, roll-off freight would also remain there.
STSB is also suggesting ways of improving leisure marine facilities to attract more visitors to the Bailiwick - adding berths for larger vessels at additional cost. One option is a potential £95m new marina in Havelet Bay.
The Economic Development President thinks there are a number of holes in the plans.
"It looks like just a civil engineering project, and at the heart of it there is all of the expense and none of the revenue. I'm working with a number of people looking at ways of putting revenue earnings at the centre of the proposition.
"That has to happen first before we even look at spending £300-million+ on what is, under the current proposal, just a very expensive quay. And it's not fully tidal either."
Deputy Inder thinks Guernsey has 'lost sight of what our town is and what it can offer'.
"The more boats we get in St Peter Port is good for the economy. So, once you've got a sea-based activity at the centre of St Peter Port, that changes everything.
"You've got more people coming in, you've got more activity. We've almost taken the port out of St Peter Port. We've got to find ways of getting back to what the name of the village is - St Peter's Port."