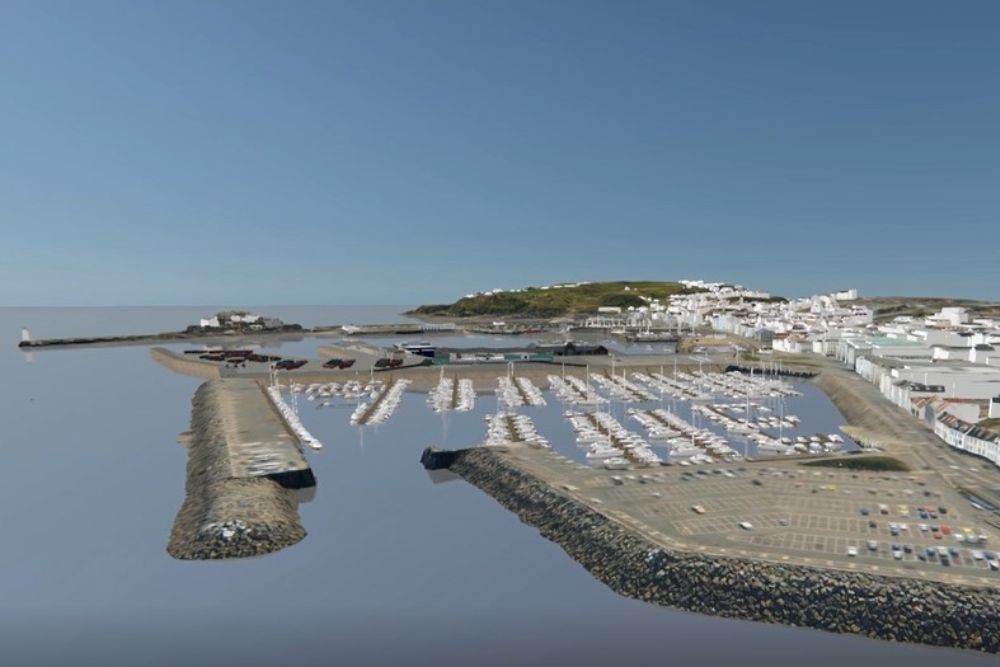 A new port for freight and fuel imports, a new ferry passenger terminal and revitalising St Sampson's harbour and the Bridge are among proposals for the future of Guernsey's harbours.
The States' Trading Supervisory Board has done a comprehensive review of the island's harbour requirements and published findings and recommendations.
This follows a Requête in 2019, which proposed an extension to St Peter Port Harbour, East of the QEII Marina.
STSB President Deputy Peter Roffey says that is not one of the preferred options:
"That has not come out as the preferred option for a number of reasons - it's hugely expensive because of the deep water and the need to build to very substantial structures out there. But secondly, I think the aesthetics is an issue. The amazing granite harbour that our forefathers built and to put a concrete harbour wrapped around it outside would - I think - be very unfortunate when there is an alternative."
The STSB is recommending that all commercial port activity is moved away from St Sampson's harbour to new facility south of the Longue Hougue land reclamation site.
It would involve building an outer breakwater, to enclose an area that can be infilled using inert waste materials from the construction industry.
It says that would leave the current harbour to focus on providing facilities for leisure boaters, and areas currently used for freight operations along Southside, St Sampson, and Northside, Vale, would also be freed up for development.
Under the proposals, to be debated by the States, passenger services would remain at St Peter Port along with roll-on, roll-off freight.
The main harbour cranes would be relocated to the new port. along with all lift on/lift off cargo operations.
The current harbour would be reconfigured, to include a new passenger terminal on North Beach.
Lost parking spaces would be replaced by an underground car park at the weighbridge roundabout end.
The £350m cost is mostly for construction elements that could not begin before 2027, and the STSB says that gives time for all funding options to be considered, including private investment.
Guernsey's Harbourmaster, Captain David Barker, says the creation of a new port is in keeping with how harbours have evolved over the centuries to meet changing demands.
"The challenge we have now is how we equip what are essentially still 19th century harbours to meet the demands of the 21st century and beyond. What we are looking at now is the next evolution.

"There are issues in both St Peter Port, where so many activities are having to compete for the same space, and St Sampson's, with how we currently import fuel, and including the condition of the current infrastructure. These are all urgent needs to be addressed."
STSB Member and Guernsey Ports chairman, Stuart Falla, says our ageing harbours clearly need major investment;
"The harbours at St Peter Port and St Sampson have fulfilled the needs of islanders for more than 150 years, with the vast majority of the goods that we require imported through them. They have no doubt served us well, and we have benefited from the legacy left to us by previous generations.
"However both harbours have largely existed in their current form since the 1800s. There are now serious and pressing issues with the current infrastructure, and the evolving needs of port users have created conflicts on both land and sea. That is not something that we can ignore any longer."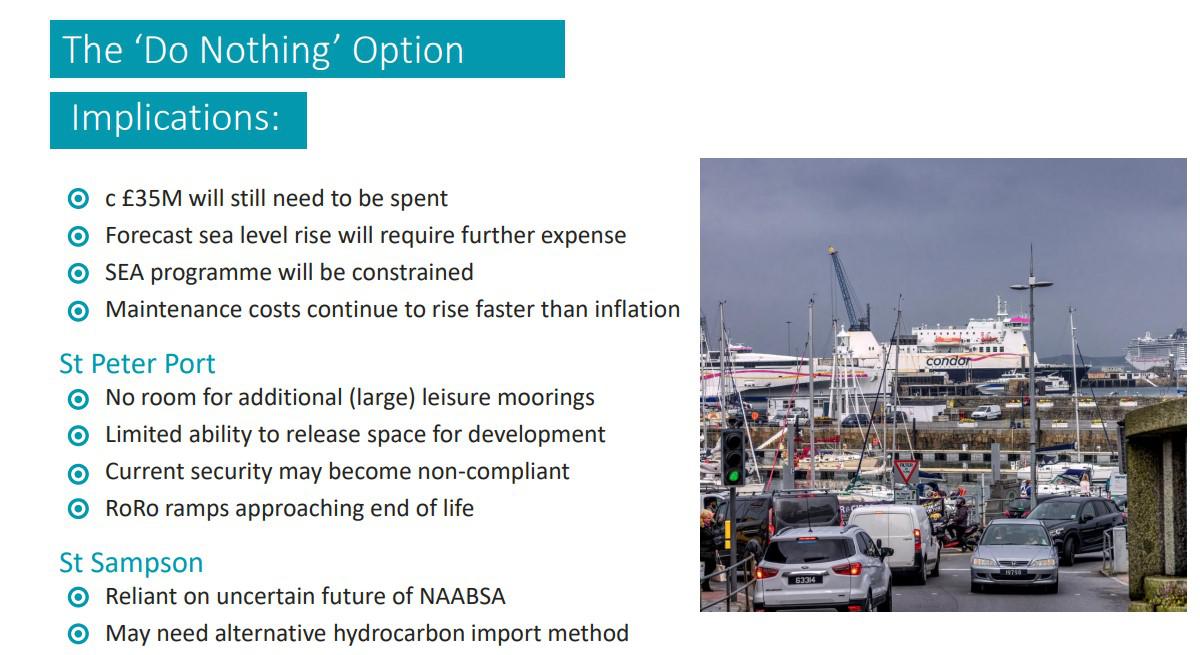 STSB is also suggesting ways of improving leisure marine facilities to attract more visitors to the Bailiwick - adding berths for larger vessels. This would be at additional cost.
A study by Marina projects concluded Guernsey could attract more business from visiting yachts but is missing out to Jersey and France because of a lack of quality facilities.
"What we are able to offer, particularly to visitors, has not kept pace with other alternative destinations. That is something we have been keen to address, and we have identified a number of potential opportunities, both through the Future Harbour Requirements Study and before that." - Captain Barker
One option is a potential £95m new marina in Havelet Bay.
"It has rightly been identified as a possibility, but it is one that we have to acknowledge is not going to be popular with everyone. However there are other opportunities, within the inner harbour in St Peter Port and potentially at Sampson's, that we are actively looking at which are probably easier to achieve.
"Those are not all dependent on whether we decide to relocate some current commercial activity, but that does present more opportunities for developing the leisure marine offering."