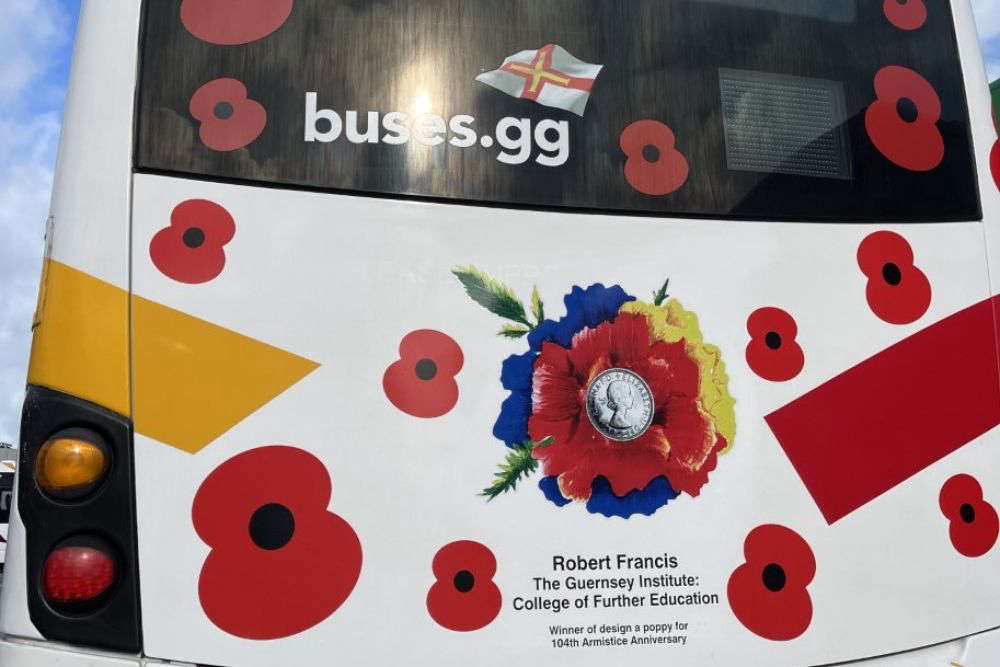 CT Plus reached out to students at the College of Further Education to produce the 104th design for the Poppy Bus.
39 designs were submitted, but Robert Francis's design was chosen as the winner.
As well as having his work displayed on the back of the Poppy Bus, he also received a canvas with his design and a monthly puffinpass.
Robert explained his design process:
"I wanted to express three elements in my design, that of the fallen soldier with the poppy, the mourning of Queen Elizabeth with the coin and the conflict in Ukraine with the colours yellow and blue.
Bewildering to think my design is now on the bus."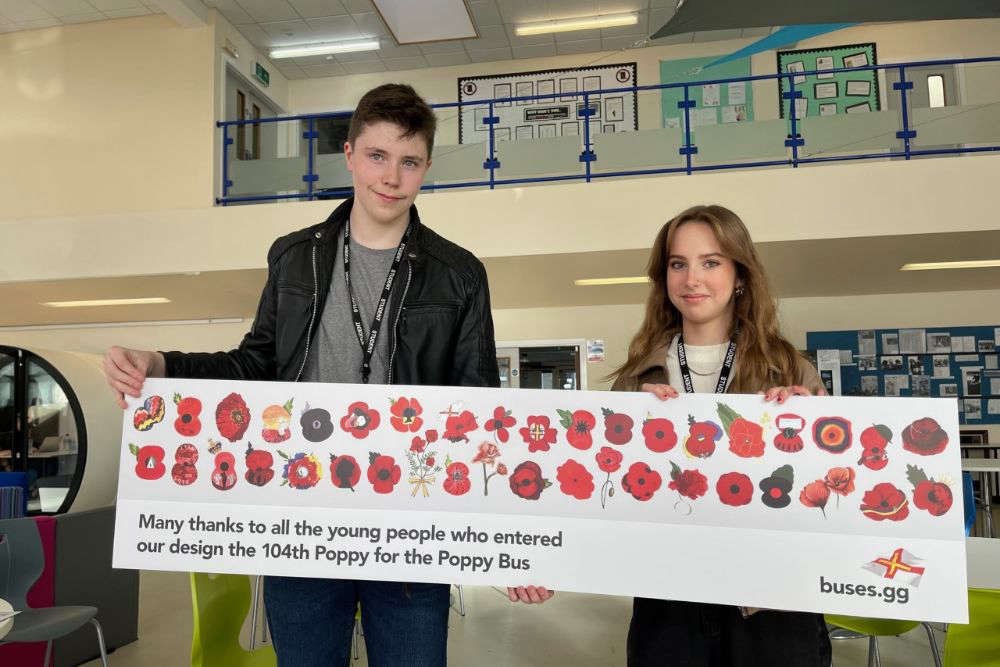 Winner Robert Francis and runner-up Emma Crittel holding a panel featuring all entries.
All entries will be displayed on a panel inside the Poppy Bus, at the Town Terminus Shop and at the College itself.
The runners-up, Lucy-May de Carteret, Emma Crittel, and Eliza-Mae Gallien, received a photo print of their design and an Explore Guernsey by Bus mug.
Operations Manager Kevin Jackman says this year had many excellent entries:
"The engagement and creativity of the young people is to be commended.
The staff team at CT Plus is very proud of the Poppy Bus and we hope its travel around Guernsey can continue to inspire the island's next generation to be involved in all the poppy represents.
Special thanks must be given to the Guernsey College of Further Education for their involvement in the 104th design for the Poppy Bus."