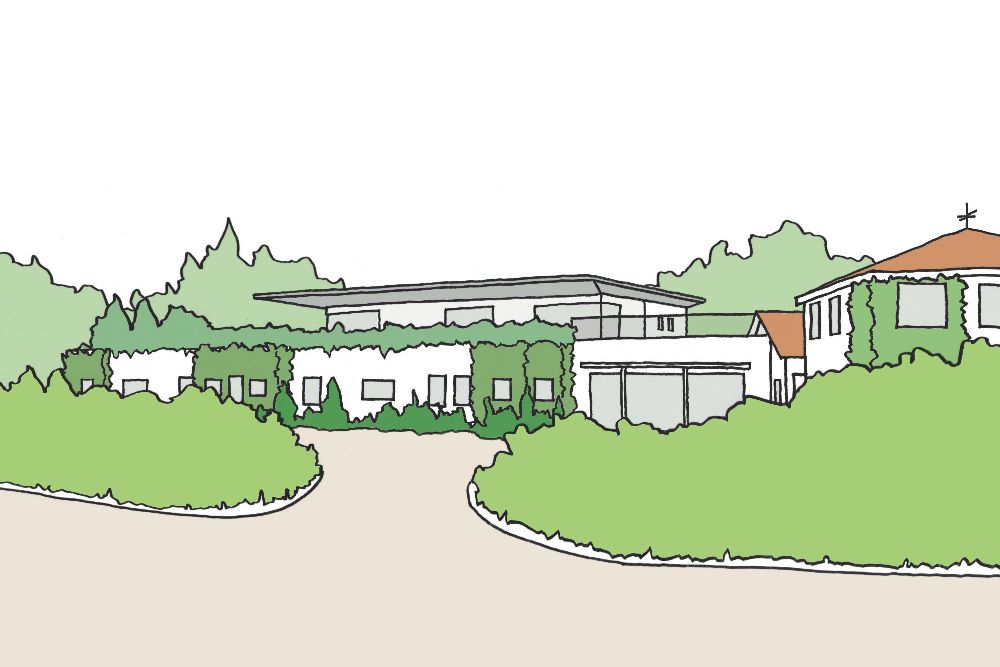 Guernsey's biggest purpose-built GP surgery is being built at L'Aumone.
The development will have 12 medical consulting rooms, a large pharmacy and supporting clinical services, such as physiotherapy, osteopathy, podiatry and psychotherapy.
The building is being constructed next to the existing L'Aumone Surgery, which is said to be nearing the end of its working life.
IslandHealth's new multi-million pound medical centre will be 11,000 sq feet. It is due to be completed in early 2023.
Dr Julia Rebstein says it represents a major investment in primary care in the island.
"The L'Aumone Medical Centre will be an excellent clinical site, built to the very best standards in a central and convenient part of the island."
The centre will have 60 parking spaces and its own entry and exit roads.
"We have designed the Medical Centre in such a way that it has capacity to include additional related services as well. We're keen to talk to other clinicians, such as dentists or opticians or any other business that has a connection to health and medicine who may want to be located in such a central medical hub. The new Pharmacy will also be much expanded, to be almost half the size of the current L'Aumone surgery building."
For now, patients will continue to see their GP as normal while work is underway in the adjoining field.
Dr Robbie Hanna is leading the project:
"It's been a long gestational period. We had a long planning process and then we were due to start this time last year but then the pandemic came along. Although the surgery remained open throughout the pandemic to see patients everything else was put on hold. But it's happening at last.
"We have been very sensitive because it is a semi-rural environment and we have been speaking to the neighbours and everybody else so we're making sure the impact is at a minimum but it's probably going to be an 18 month build and we hope to finish in October 2022 and then we'll start work in the old building to refurbish that."
IslandHealth also has surgery sites in La Plaiderie in St Peter Port and at the St Sampson's Medical Centre on the Grandes Maisons Road.