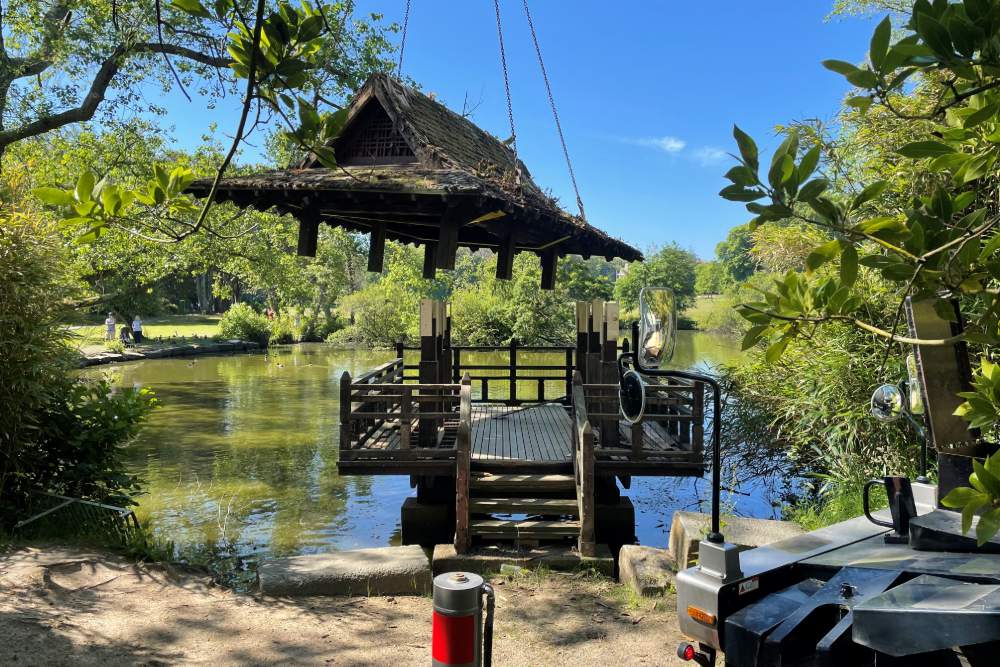 Work is coming on well to refurbish the old Japanese Pavilion in Saumarez Park.
The Rotary Club's chosen to rescue the structure as part of its centenary celebrations.
The process of dismantling the Japanese Pavilion has begun, marking a milestone in the efforts to restore this well-loved community landmark to its former glory.
Rotary's Nigel Dorey has been telling Island FM about the new structure.
"So, we looked at whether to repair or not but, putting new timber against timber that's been there 20 odd/30 odd years just didn't seem right so, we decided to replace the whole building using a timber called accoya which has got a 40/50 year guarantee on it.
"The design that we're building now is exactly the same as what we are taking down - right to the last detail. The only changes really are a slight change to the hand rails for safety, as the gaps between the hand rails no longer conform with safety regulations."
Before work could start contractors got the 'all clear' from the Environment Department that no bats were breeding in the roof space.
Mr Dorey added that he hopes it will be up and running by the end of the summer.
"The majority of the work has been done, and will be done, in the workshop at Paul's Joinery. They will be commencing work next week or the week after where they'll start taking it down in sections and putting the whole thing together. So, the actual Pavilion itself will take shape fairly quickly and then once that's done, we'll then get the hard landscaping done."
The new Pavilion will include a bat roosting shelf to encourage the return of the creatures who have become fond of the area.