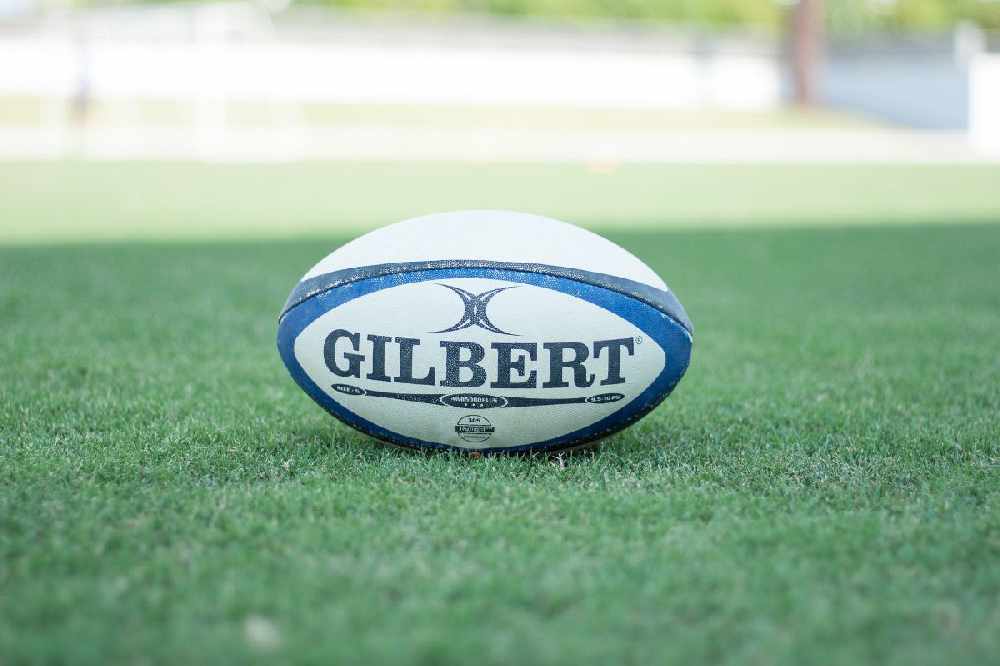 A number of Jersey sports clubs and associations have been impacted by the Coronavirus pandemic.
Jersey Bulls
Jersey Bulls will not play any matches for at least two weeks.
The Combined Counties Football League has suspended fixtures through to 29 March.
That means the Bulls scheduled games against Ascot United, Bagshot FC and Dorking Wanderers reserves have been postponed.
Gary Freeman's side has already secured promotion.
We will continue to review our other planned matches and keep you all updated as decisions are made. #BackTheBulls

— JerseyBullsFC (@jersey_bulls) March 16, 2020
Jersey Reds
Jersey Reds don't know when they will next play after the RFU suspended all training and games until 14 April at the earliest.
The decision follows UK government advice to avoid mass gatherings.
We're just digesting this breaking news from 'HQ' - lots of implications for all rugby which we'll tackle in the coming days... https://t.co/9pqg299fMh

— Jersey Reds (@jerseyrfc) March 16, 2020
Jersey FA
Jersey FA has postponed all local league and cup fixtures, friendly matches and training including after-school skills sessions and holiday fun weeks.
The JFA is affiliated to the English FA which has been advised against holding mass gatherings.
Coronavirus statement from the Jersey Football Association.

All JFA local league and cup fixtures are postponed.

Our Community Programme, Centre of Excellence, PDC and other sessions are also on hold...

Expand the below for the full statement 👇 pic.twitter.com/VGBOgzEvj8

— Jersey FA 🇯🇪 (@JerseyFA) March 16, 2020
That means Jersey FA's Inter-League Cup semi-final at Dorset Premier League has been postponed.
It was due to take place on 28 March. It will now be rearranged for a later date.
Muratti
The semi-final of the 2020 Muratti has been postponed.
Alderney and Guernsey were due to play each other on Saturday for a place in the final of the annual inter-insular football fixture at Springfield on 16 May.
The under 16s match between Jersey and Guernsey scheduled for 18 March has also been called off.
The 2020 Close Finance Muratti Vase Semi-Final and Under 16 Nigel Gavey match, scheduled for the 21st and 28th March respectively, are both postponed.

The Muratti Final remains scheduled for 16th May.

👉 https://t.co/yXgsjJG3A6 pic.twitter.com/1J2HhcOqQQ

— Jersey FA 🇯🇪 (@JerseyFA) March 16, 2020
Jersey Cricket
All Jersey Cricket training has been suspended until the end of this month, while all schools and clubs are being advised to stop playing the sport 'until further notice'.
Jersey Cricket has taken action to stop the spread of the virus and protect the well-being of players and supporters.
🔴 JERSEY CRICKET BOARD STATEMENT 🔴

Please see below regarding an update on the on-going Coronavirus (COVID-19) situation.

It's important that everyone plays their part in supporting the community during these unprecedented times. pic.twitter.com/tGmk1zWEJF

— Jersey Cricket (@cricketinjersey) March 17, 2020
The 2020 season, due to start in late April, could be delayed. A decision's due to be made by the end of this week.
The Jersey Men's Development tour of Grenada in April is under review and an update on summer tournaments will be made after talks with the International Cricket Council.
Horse Racing
The opening meeting of the Jersey Horse Racing Season on Easter Monday has been cancelled because of Covid-19.
It was due to take place at Les Landes Racecourse in St Ouen.
Race Club President Mark Johnson says given the continued uncertainty, it's right to make the decision now.
Statement with correct date for Guineas meeting, Sunday 10th May not Monday. https://t.co/qczL2y1lOm pic.twitter.com/Ub0DDEDYYD

— Jersey Race Club (@jerseyraceclub) March 16, 2020
Table Tennis
The 14th Jersey Grand Prix has been cancelled after Coronavirus fears and the collapse of Flybe.
It was due to take place between 10 April and 12 April.
@OfficialJTTA Press Release. Please Share @TableTennisScot @walesTT @TableTennisENG @thegtta @TableTennisIRE @TeesSport1 @Bribartt pic.twitter.com/tgMTFCMYso

— Table Tennis Jersey (@OfficialJTTA) March 9, 2020
Netball
All netball in Jersey has been cancelled until the next of April.
Basketball
All basketball activities organised by the Jersey Basketball Association have been postponed until, at least, the end of March.
Cycling
Jersey Cycling's road race season is still due to go ahead as things stand, but riders are being asked not to travel off-island because of the new UK government guidelines.
Swimming
The Jersey Swimming Club has cancelled all sessions until further notice.
Petanque
The Jersey Petanque Association has suspended all activities until further notice and will secure the clubhouse later this week.
---

Coronavirus Advice
If you think you might have the virus, you should self-isolate and call the Health Department's coronavirus helpline:
01534 445566
It's open every day between 8am and 8pm. Calls outside these times, or when the line is engaged, won't be answered straight away - but we're told to leave a message and Health officials will call you back.
Please don't visit your GP or the Emergency Department at the General Hospital if you think you have the virus.
Self-isolation
Coronavirus symptoms are similar to that of the flu - a combination of a cough, fever and aching muscles. If you've had any symptoms, even if you haven't travelled abroad, we're being told to self-isolate until they clear up (for a minimum of seven days).
Anyone who has come into contact with a person confirmed to have the coronavirus should stay in self-isolation for at least 14 days.
As of Saturday 28th March, entire households should self-isolate immediately if anyone within that home shows symptoms of coronavirus.
Social distancing
Jersey is in lockdown until 30 April to reduce the spread of Covid-19.
All islanders who are 'not performing essential services' are required to stay at home.
You should only leave home for up to two hours per day to shop for essentials, exercise or get medical treatment if needed. More information here.
On Thursday 26th March, Jersey's government issued stricter measures for over 65s and islanders with underlying health problems - saying they should only leave the house for up to 2 hours a day and only for very limited reasons. Those at severe risk from Covid-19 should adhere to strict self-isolation.
Read the Health Department's advice for over 65s here.
Travelling
The Government of Jersey is now advising against all non-essential travel on or off the island and all passenger ferry sailings and most airline services have been suspended.
All travellers, including health care workers, arriving in Jersey from anywhere must now self-isolate for 14 days. This is regardless of whether they are displaying flu-like symptoms or not.
The only exceptions to this are non-healthcare, essential workers, if they are not displaying flu-like symptoms.
Guidance for travellers:
solo travellers, who live alone, should immediately go into self-isolation
a family or group travelling together should all immediately go into self-isolation
where a solo traveller is returning to a shared or family home and is not showing any symptoms of infection, they should separate themselves from others in the home in accordance with self-isolation advice for 14 days. Family members should strictly follow social distancing advice
where a solo traveller is returning to a shared or family home and is showing any symptoms of infection, they should separate themselves from others in the home in accordance with self-isolation advice (for a minimum of 14 days and until a 48 hour period of being symptom free). Household members who have had any contact with the symptomatic patient whilst symptomatic or in the 3 days before symptoms appeared should self isolate as well
During the self-isolation period of 14 days, anyone who develops flu-like symptoms should call the helpline on +44 (0) 1534 445566.
All the latest information can be found on Gov.je.