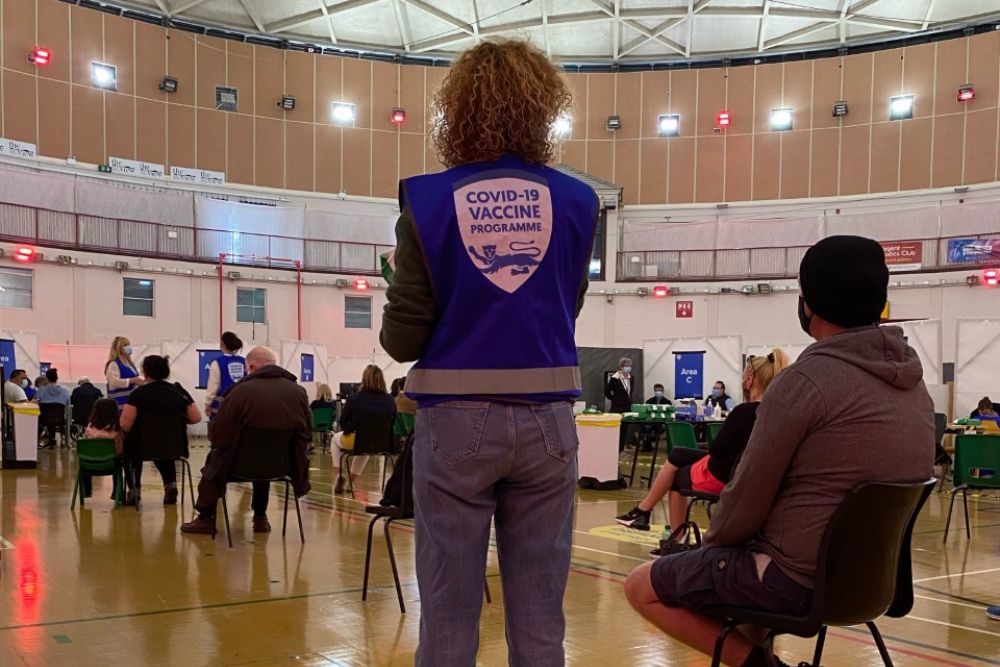 More than 150,000 coronavirus vaccine doses have now been administered in Jersey.
As of Wednesday 8 September, 84% of all over 18s are fully vaccinated. 87% have had one dose.
97% of over 50s and 89% of over 30s have had both doses, and 67% of 18 to 29-year-olds have had at least one.
We've published the latest statistics regarding the number of COVID-19 vaccines delivered as at Wednesday, 8 September 2021

Statistics are published twice a week. Figures will be updated online, every Monday for the previous Wednesday, and every Thursday for the previous Sunday pic.twitter.com/I7pZDA3f5v

— Government of Jersey (@GovJersey) September 13, 2021
"This is an incredible milestone that we have reached, I am extremely proud of the vaccination team for all their efforts, and I would like to thank Islanders for their commitment to protecting themselves and other Islanders against COVID-19.
"I am very pleased with the uptake in young adults and I continue to encourage all Islanders who are eligible for their vaccination to book their appointments or attend the rock up clinics." - Becky Sherrington, Head of the Vaccination Programme.
45% of 16 and 17 year olds have had a first coronavirus vaccine dose.
Pop-up clinics are being held in busy areas this week to try and boost takeup even further in this age group, now that schools are open again.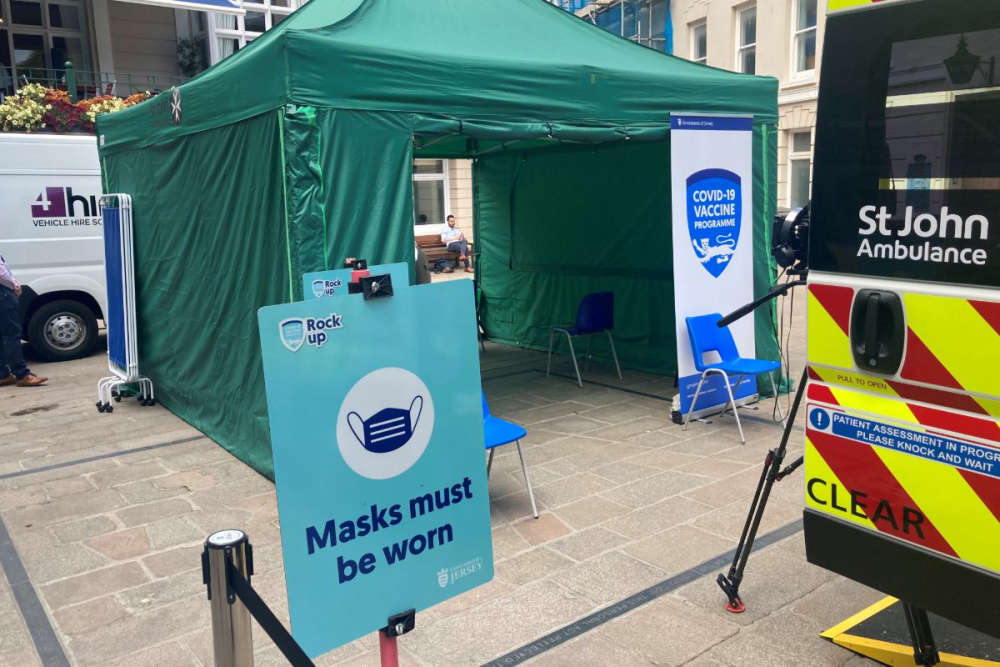 "This is excellent news and I am extremely thankful to Islanders who have helped protect each other throughout the COVID-19 pandemic. We have recently entered Stage 7 and the number of vaccinated Islanders is continuing to grow. It is important that Islanders afford themselves good protection against COVID-19 by getting vaccinated as this remains the best way to protect yourself from serious illness." - Deputy Trevor Pointon, Assistant Health Minister.
12 to 15-year-olds with specific underlying conditions are eligible for the vaccine - and all other children in this age group could soon be eligible too.
The UK's four Chief Medical officers have recommended that 12 to 15-year-olds should be offered one dose of the Pfizer jab, despite the Joint Committee on Vaccination and Immunisation advising against it because it believed the benefits were 'marginal'.
Ministers get the final say.
Channel 103 has asked the Government of Jersey whether it will approve offering the vaccine to all 12 to 15-year-olds here. We await a response.
The government's plan to deal with coronavirus during the winter will be unveiled in a media conference later this week.
It will include details about a Covid vaccine booster programme.
Chief Minister Senator John Le Fondre says while rates of infection are likely to rise and fall several times over autumn and winter, we are in a very good place.
"The Competent Authority Ministers (CAM) have been meeting over recent months to develop our plans for the coming winter, on the advice of Public Health and the Scientific and Technical Advisory Cell (STAC). Plans include a provision for COVID-19 boosters and guidance on how we can all play our part in minimising risk. I will be making an announcement with full details of our plans at a press conference in the next few days."
The UK's plan will be announced tomorrow (14 September).