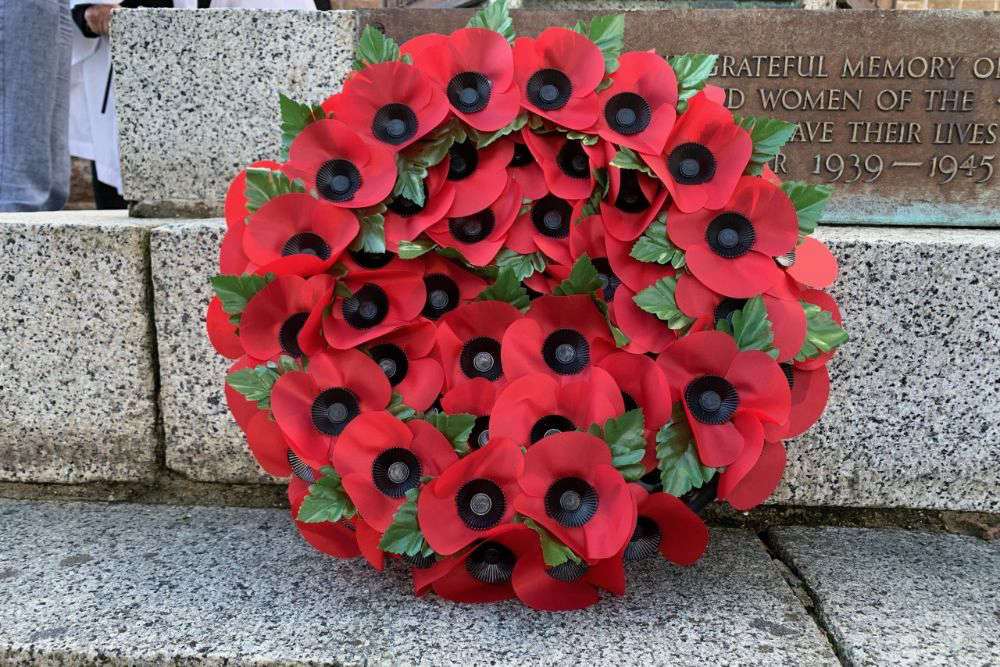 Jersey remembers fallen soldiers with services and silences.
Islanders will join in reflection to honour all soldiers who have lost their lives in conflicts.
The Lieutenant Governor, Vice Admiral Jerry Kyd, will join the Bailiff Sir Tim Le Cocq and the Deputy Chief Minister Kirsten Morel on in paying their respects to islanders who made the ultimate sacrifice.
A short service is taking place at the Cenotaph on the Parade in St Helier on Armistice Day, commemorating the end of the World War One.
A two minute silence will be observed at 11am.
Later on Friday, at 4.30pm, Falkland Veterans will meet at the Cenotaph for a blessing of commemorative benches.
They have been made to mark the 40th Anniversary of the liberation of the Falkland Islands.
It is the first Remembrance weekend for new Lieutenant Governor, who has touched on his own experience in the Royal Navy in the traditional Remembrance message.
"In my career in the Armed Forces, I have seen for myself the devastating effects of conflict and the impact this has on families and communities"
This year also marks 100 years since the Royal British Legion first established itself on the island to offer support and financial assistance to former servicemen and women.
"This amazing group of people work tirelessly to provide veterans and their families here in the island with ongoing, year-round emotional, practical and financial support.
So, I want to thank each and every one of you who has contributed or volunteered your time this year. It matters and makes a real difference."
A celebration service will be held at St Thomas' Church at 8pm on Saturday (12 November) to mark the Poppy Appeal's centenary.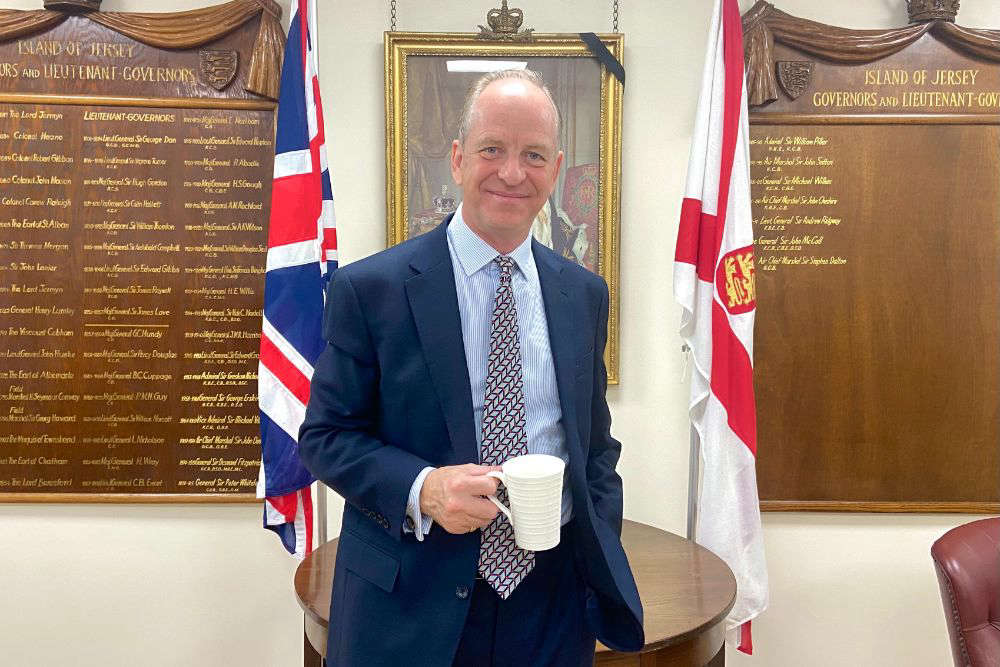 Vice-Admiral Jerry Kyd pictured when he took office in October.
His Excellency has also spoken of the resonance of Remembrance Day because of the ongoing conflict in Ukraine.
"Today, this is brought home to us all through the media with the images and sounds of another brutal war playing out in all its horror on European soil."
On 13 November, the Remembrance Sunday Service will be held at the Cenotaph.
Islanders are asked to arrive for 10.30m. A national two minute silence will be observed at 11am.
"Remembrance Sunday and the two weeks leading up to it, is a time of national reflection to remember the selfless service paid by so many through war and conflict who have bravely defended our democracy, our values, our freedoms and our way of life.
We remember the soldiers, sailors and airman, both Jersey born and also from the wider Commonwealth family of allied nations who have fought on our behalf with such valour and selflessness in the last century or more.
And we wear the famous red poppy first brought in by the Royal British Legion in 1921 and which now so powerfully symbolises our respect and remembrance of those souls who did not return Jersey will fall silent at 11am for two minutes as islanders pay their respects.
The rows of headstones in so many war graveyards, such as those in France, can be utterly overwhelming - but each one marks a real life lost and a family torn apart – the cost of war that can never really be adequately expressed in words.
This for me is why coming together on Remembrance Day at the Cenotaph in York Street and other monuments and churches across the Parishes, wearing our Poppies with pride, is our opportunity to say very simply: 'we will not forget' and 'thank you'.
We salute the fallen and the veterans this weekend in Jersey. As the Kohima Epitaph says, 'when you go home, tell them of us and say, for your tomorrow, we gave our today."
Ports of Jersey will pause operations during the national two-minute silences. No planes will take off or land during that time.