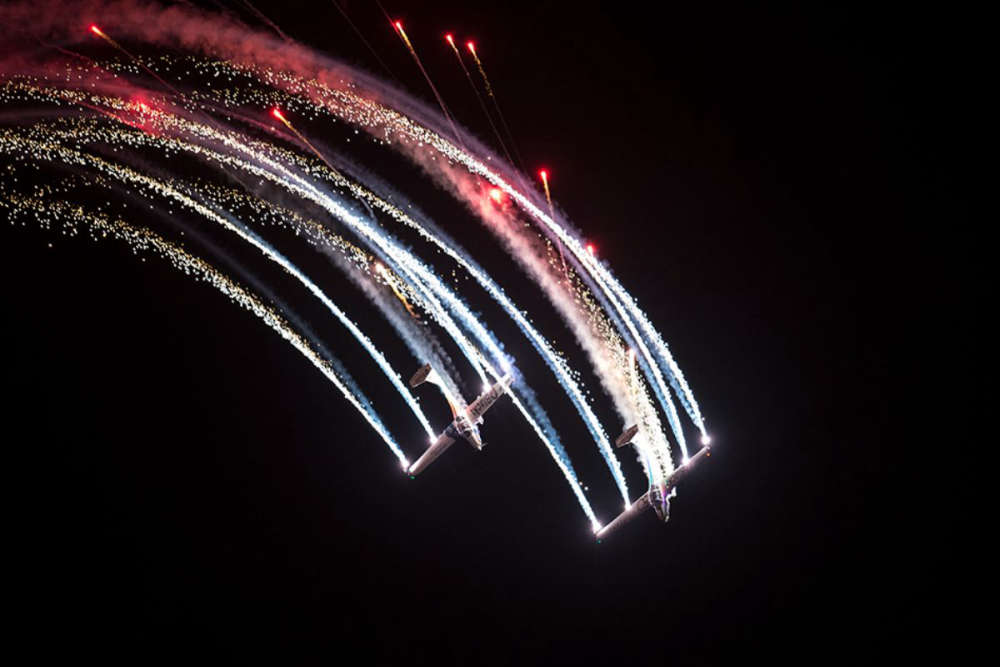 Pyrotechnic display team Aerosparx will be in Jersey next month for the return of the Battle of Flowers.
The airborne fireworks gliders will appear over St Aubin's Bay as part of the Day Parade with a smoke trail display.
They will also return to the Moonlight Parade with their wing-fixed pyrotechnics.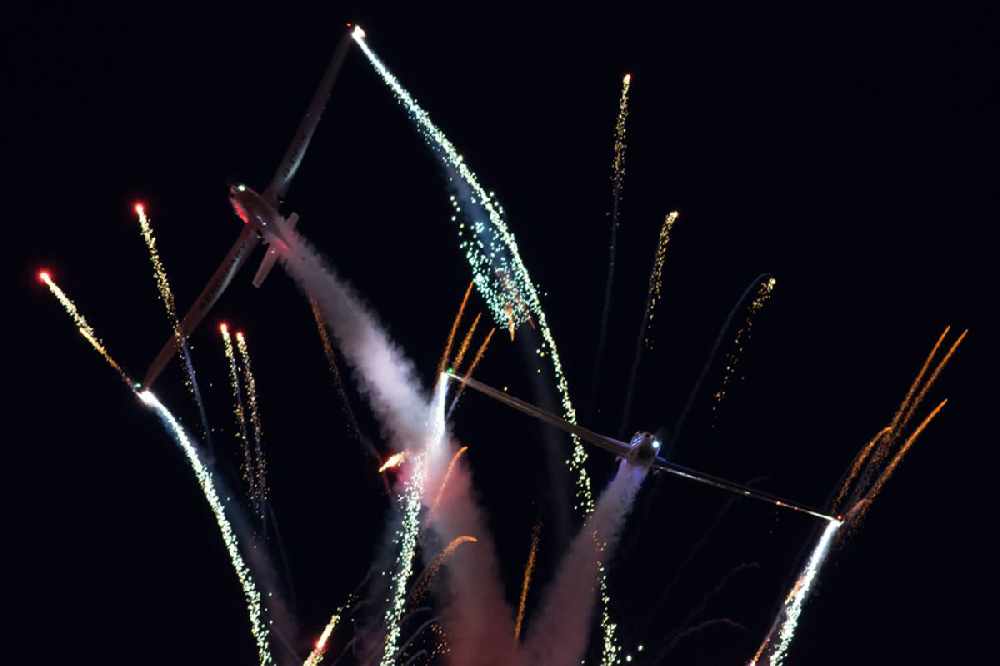 "We're delighted to welcome back the team from Aerosparx, especially in our anniversary year, having appeared on numerous occasions.
They guarantee a real WOW and have become a firm favourite amongst Battle audiences who will have the perfect view of their performances from the arena." - Jackie Donald, Parade Director.
The Battle of Flowers is back on Thursday 11 and Friday 12 August for the first time since 2019.
This is the event's 120th anniversary.
The travelling funfair will also be returning as part of the Battle festivities.
It will be in People's Park between Friday 29 July and Sunday 14 August.