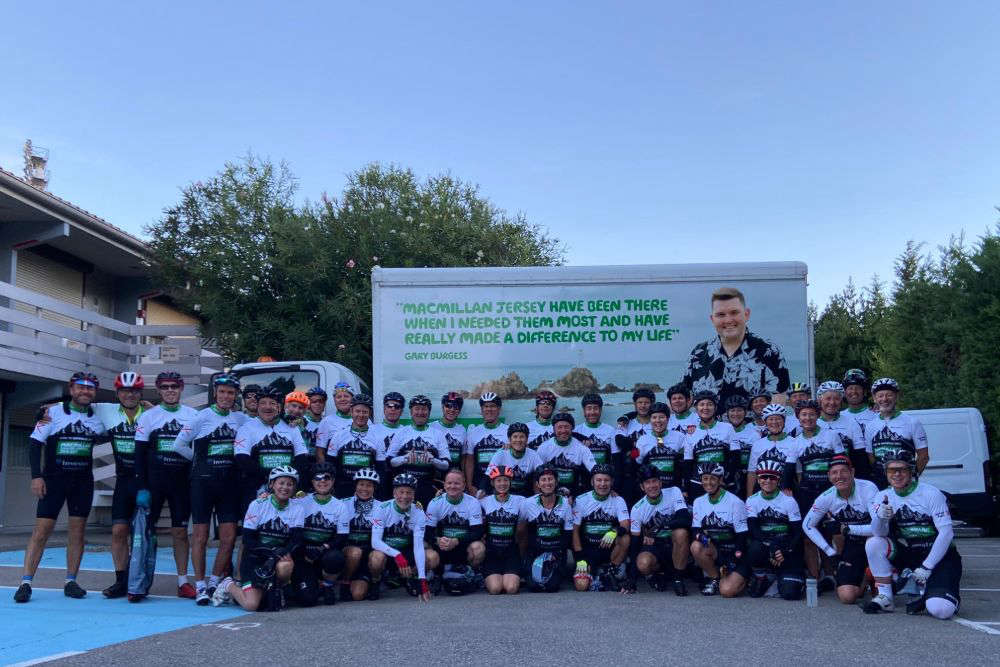 After a year-long delay, a group of islanders are in France to take on the Lyon to Marseille cycle, even tackling Mont Ventoux on the way.
A group of islanders are cycling more than 500km over four days to raise money for Macmillan Cancer Support Jersey.
Having been delayed three times and the location changed last minute, the group are nearing the end of their challenge.
The original event was meant to take place in 2020, with the journey being from Bologna to Rome.
Concerns about coronavirus restrictions in Italy saw it eventually moved to France.
The team is now approaching the mid-point of the cycle challenge towards the south of France, after tackling Mont Ventoux located in the Alps.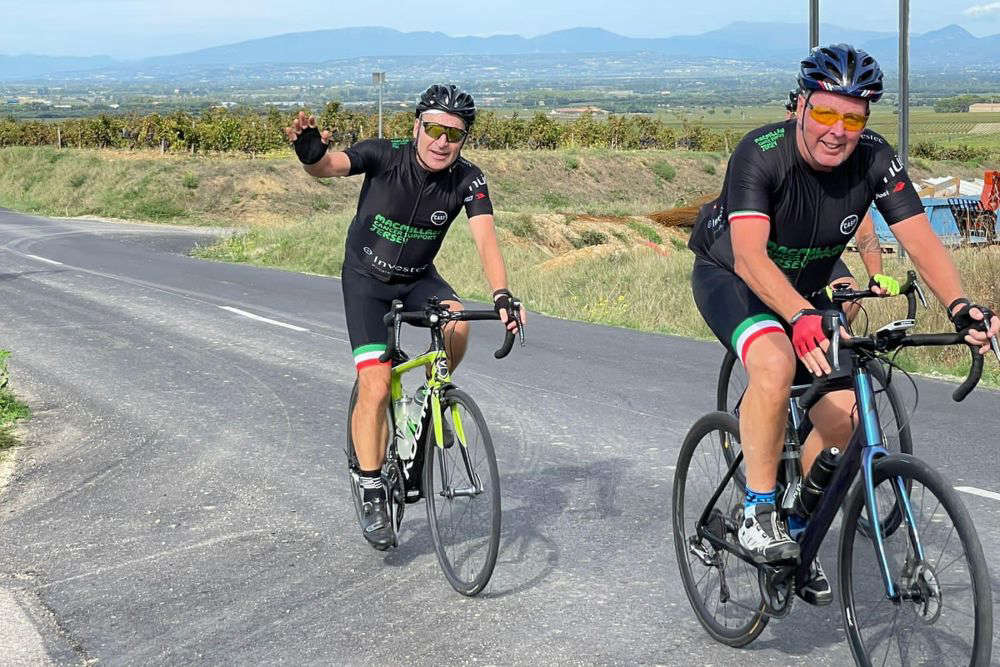 The mountain features in the Tour de France race, and will see cyclists stand nearly 2000 metres above sea level.
Jamie Racjan told Channel 103 about the gruelling conditions at summit.
"It's been truly amazing but this is a very tough challenge, its not what we signed up to 3 years ago.
To get up to this height, in this wind and in these conditions has been more than challenging.
We're all being spurred on for individual reasons as to why were doing this and who we're doing this for, and that's what is getting us through."
Macmillan Jersey helps a lot of families in the island, with Jonathon Heaney wanting to raise money for the charity who have supported his family in the past.
"Everyone is doing it for their own personal reasons. Both my parents survived cancer and Macmillan worked tirelessly for them.
I'm also doing it for the personal challenge, it's been a journey for me as well."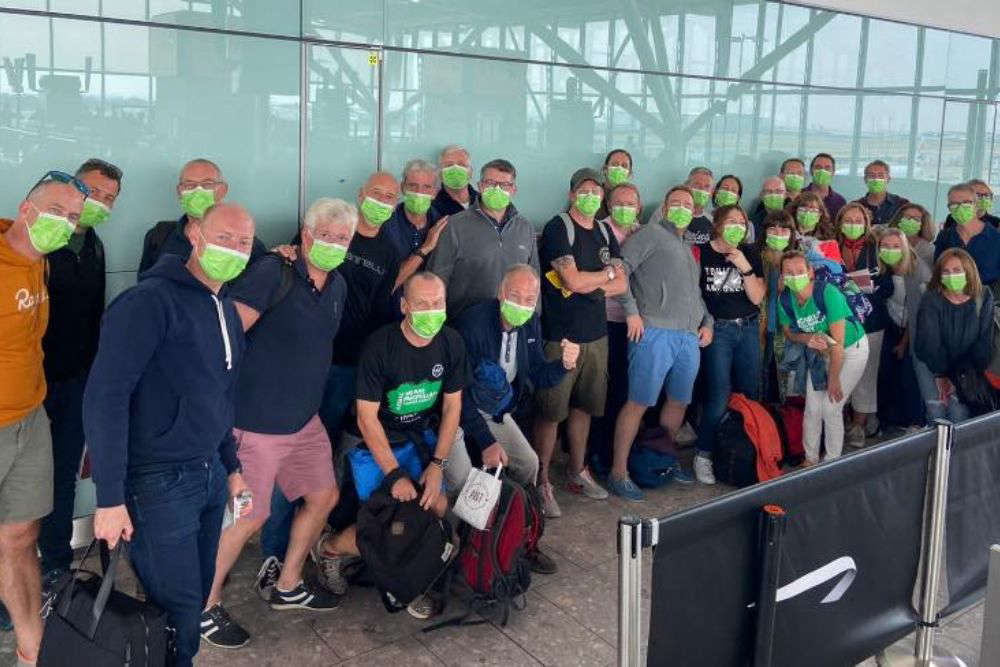 The team travelling to Lyon to begin their challenge.
Steph Gibaut, Head of Income at Macmillan Jersey, thanked islanders for the generous donations, which will hugely benefit the charity.
"It's going to have such a huge impact on the charity. The ride itself is predicted to bring in around 1/5 of our income for the year.
It truly has such a large impact and fundamental running of the charity. We're so grateful for the support.
Everyone at Macmillan Jersey wants to thank those who have been involved in the ride and a special thanks to the incredible supporters who have taken on this mammoth challenge. Without this challenge going ahead, we wouldn't be able to continue providing the vital cancer support services that we do for local people in Jersey."
You can sponsor the team of cyclists here.
Macmillan Jersey is also launching a new campaign today featuring Pride of Jersey Community Champion of the Year winner, Gary Burgess.
The campaign aims to encourage islanders to sign up and become regular givers to the charity.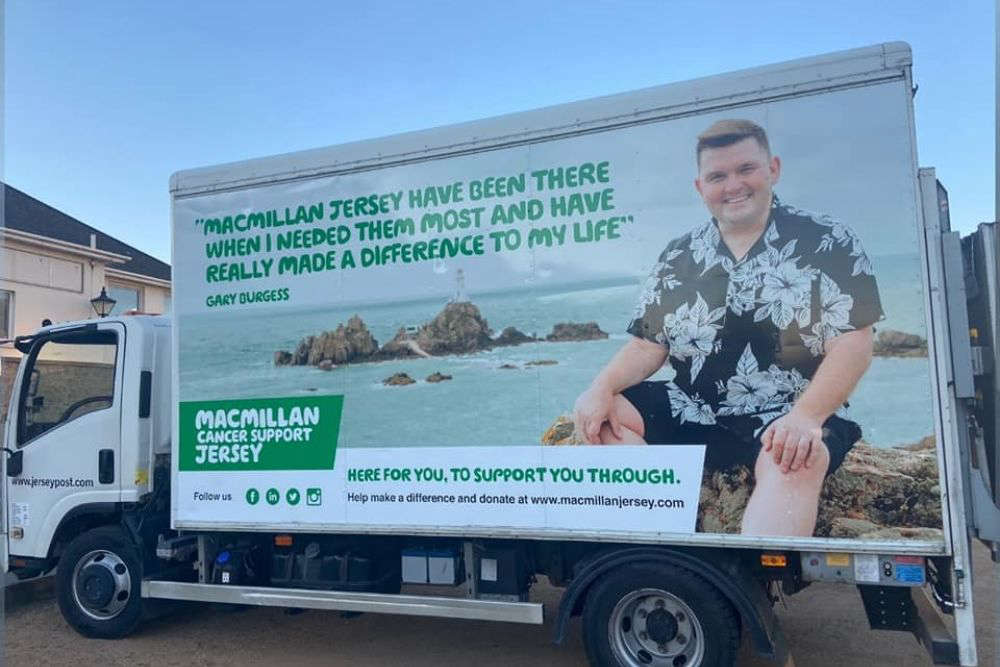 Broadcaster and journalist Gary Burgess, who retired last month to focus on his health following a terminal cancer diagnosis last year, said how important donations are for the charity, so that they can provide ongoing support for cancer patients in the island.
"I know, from personal experience, how ongoing support from Macmillan Jersey can make such a difference. I also know that ongoing support from islanders in the form of regular donations can help with the charity's work in a much more sustainable way.
Whether a regular fiver or more, an ongoing donation to Macmillan Jersey can make a massive difference. That sustainable giving helps the charity plan for the future. And for people like me who use their services, it means this vital lifeline can operate with more certainty of its financial footing."
Today we launch our regular giving campaign with our good friend Gary Burgess - Journalist The impact a regular donation can make to a small local charity like Macmillan Jersey is huge - not only does it provide an income, it also creates a sense of sustainability and therefore the opportunity to allow us to plan for the future. To help our cancer support team make a difference to people affected by cancer in Jersey - sign up today to become a regular giver using the link below. www.macmillanjersey.com/donate/ Thank you to JTsocial for funding this video, and Freedom Media Jersey for filming and editing 💚

Posted by Macmillan Cancer Support Jersey on Thursday, September 30, 2021
To sign up and become a regular giver today – head to Macmillan Jersey's website at macmillanjersey.com/donate