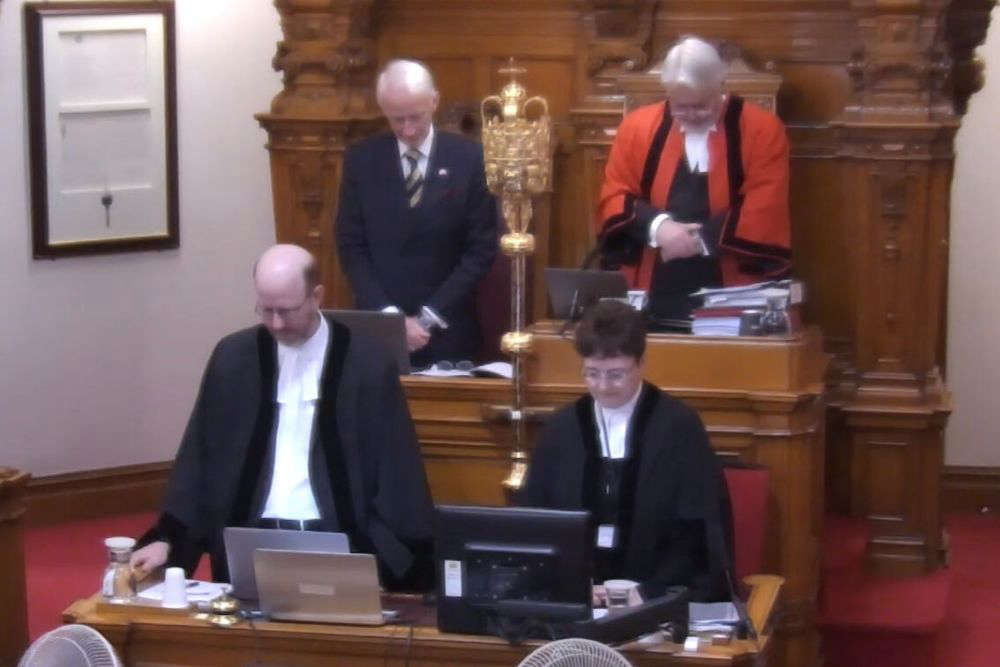 Everyone in the States Chamber stood for a minute's silence
Jersey's Bailiff has started the final States sitting of this electoral term with a moving tribute to the late Constable of St Saviour.
Sadie Le Sueur-Rennard died suddenly earlier this month at the age of 76.
Timothy Le Cocq says her death has come as a shock to all States Members:
"Members will have been saddened to have heard of the news that our friend and colleague, the Connetable of St Saviour - Sadie Le Sueur-Rennard, passed away suddenly on the 8th of April.
Many people have commented on what a unique and special person she was. I'm sure that all Members will have their own particular memories of time spent with her. But it's fitting that we pay tribute to her in the Chamber this morning, where she has sat as the Connetable of her beloved St Saviour since 2011."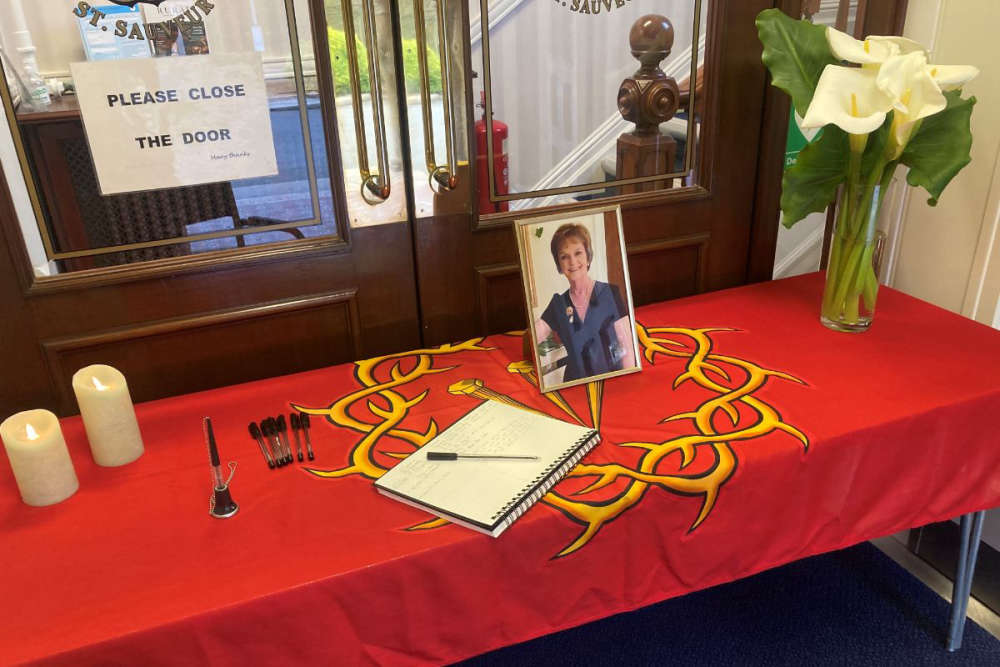 Islanders have been leaving their condolences at St Saviour Parish Hall
The Bailiff also reflected on her earlier life and varied careers over the years:
"She was born on the 9th of September 1945 at Clairvale Farm in St Saviour to her parents Eileen and Jack Le Sueur - both dairy farmers.
She had a varied range of jobs in her career; working as a cosmetics consultant for Dior and Chanel, for Channel Airways, as well as being known as 'the good wife' at Hamptonne for many years. But her main career was organic dairy farming, and her affection for her herd - or 'her girls' as she called them - and indeed for the farm where she was born and continued to run right up until her death, was her true passion.
She was - as many may know - a country music fan, and undertook an annual pilgrimage to Nashville, having been made an honorary citizen of Tennessee and given the keys to the city of Phoenix in 1974. She was a stalwart of the island's drama scene, appearing in many shows across the years - particularly in Christmas pantomimes.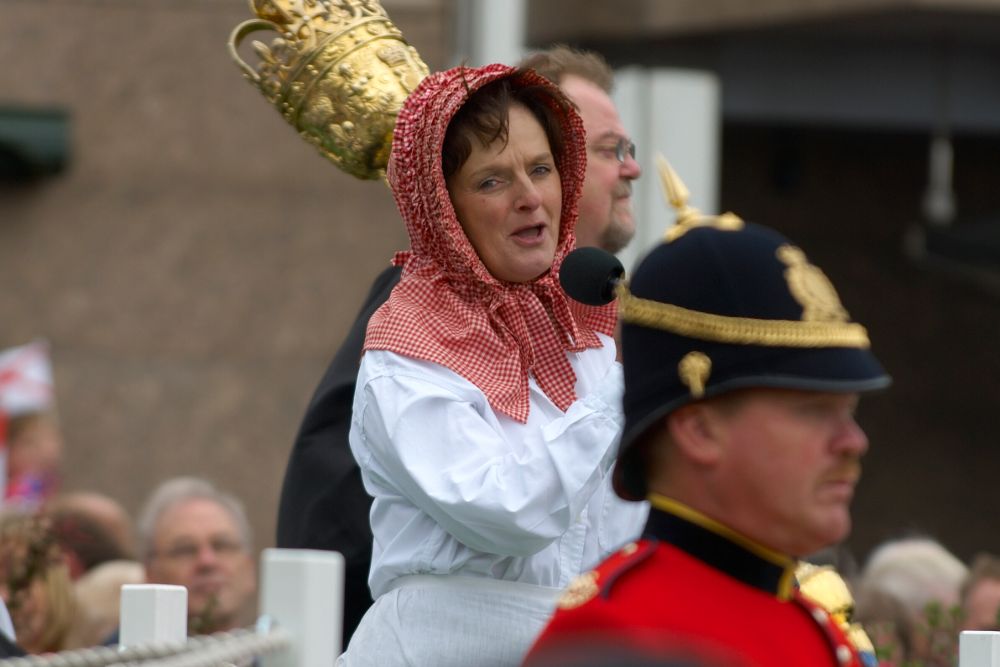 Sadie singing 'Beautiful Jersey' during a Liberation Day service
Her rendition of 'Beautiful Jersey' in both Jerriais and English was one of the highlights of Liberation Day until she retired in 2015 - although she could be persuaded to give an impromptu performance whenever the need arose, such as when she supported those campaigning against the use of People's Park for the new hospital, or when she was a delegate at the Commonwealth Women's Parliamentary Association Conference in the Falklands in early 2020.
She was the first female States Member to give a Liberation Day speech in 2016, recalling stories of her parents' occupation experiences."
Mr Le Cocq went on to praise the late Constable as a passionate supporter of her island and her parish - saying her contributions to States debates were always memorable:
"She was, as we all know, extremely passionate about her parish, its people, and the island. She fought to prevent the loss of our island's traditions and was an ardent supporter of the Jersey language and agricultural heritage.
Her contributions to debates in the States Assembly were always memorable; her style inimitable, and the content - or indeed the way of addressing the presiding officer - was not always in line with Standing Orders - or indeed parliamentary. On one occasion, her use of a Jerriais phrase was simply recorded in Hansard as "Jerriais spoken" because its translation was too colourful to be included.

Sadie had a few choice words of Jèrriais during a 2016 debate on securing additional funding to preserve the island's native language
Her passion, drive and energy shone through. One of her final acts in this Chamber was ensuring green fields in her beloved St Saviour were not re-zoned during the recent Bridging Island Plan Debate.
She leaves behind her children, grandchildren, great-grandchildren, her brother, 'her girls' and her dog, Jackson. Our thoughts are with the whole family at this sad time.
As she might herself have said, "Mèrcie bein des fais. À la préchaine!" [Thank you. Until next time!]."
After the Bailiff's speech, everyone in the States Chamber stood for a minute's silence to remember the late Constable.
Her funeral is taking place at St Saviour's Parish Church on Tuesday 3 May at 2pm.