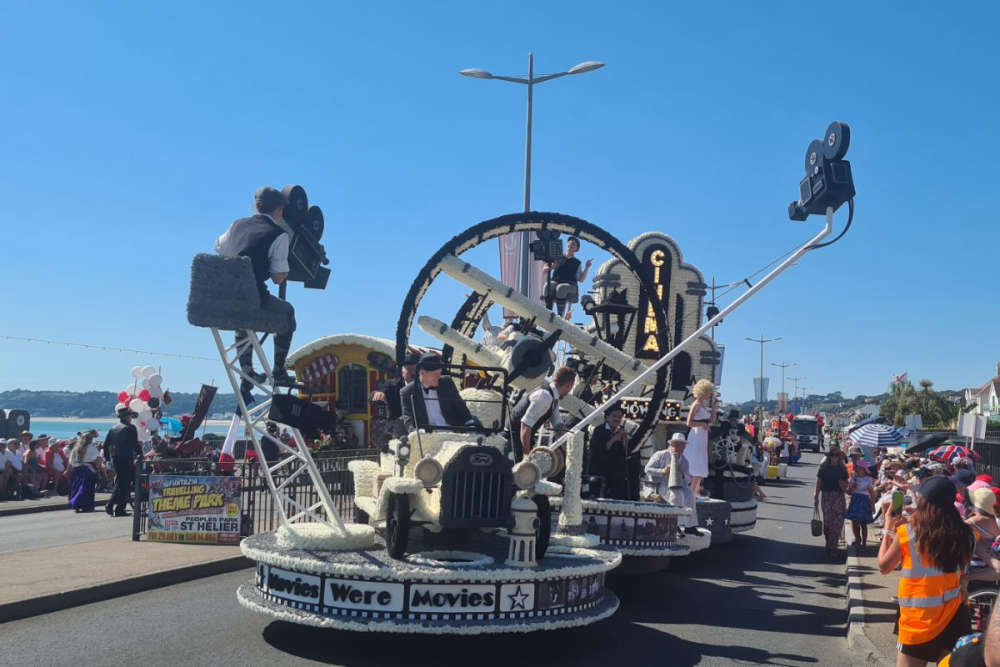 The Optimists Club has won the Prix d'Honneur award at the Battle of Flowers for the third time in a row.
The club's float featured a silent movie set on two large film reels with the backdrop of a 1920s art deco cinema.
Around 120,000 blooms were used on the float.
Designer Steve Bouchard says it's fantastic to win once again.
"It's a great honour for the team and they've worked hard. For three years now.
We just wanted to do something different. We wanted a design that people could see through and something different with the black and white theme."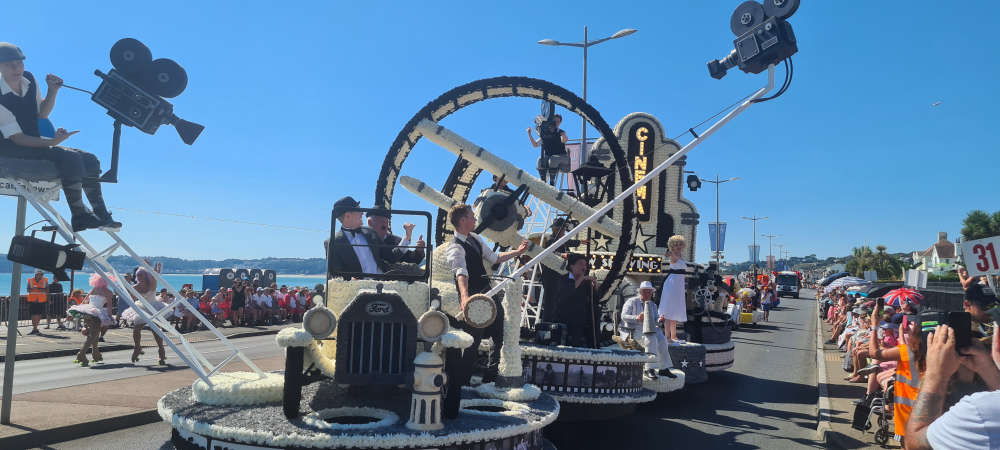 22 floats took to Victoria Avenue for the show's 120th anniversary.
There was a revolving cake stand with people dressed as oversized cupcakes courtesy of St Lawrence's 'Battle of Flours' float as well as an entry called 'Ghost Train', depicting an abandoned theme park ride.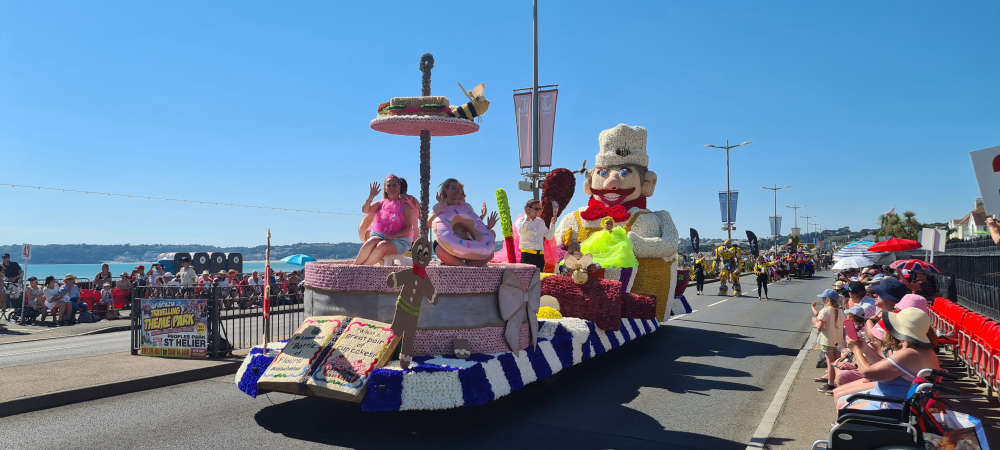 Mary Poppins and Ghostbusters also featured.
St Brelade couldn't enter this year because of safety reasons.
It was the first Battle Day Parade since 2019 because of the coronavirus pandemic.
As well as being the first for three years, it was the hottest Battle ever!
Temperatures reached 31.9°C, beating the previous record of 28.1°C set in both 1909 and 1995.
The maximum temperature today at Maison St Louis Observatory reached 31.9°C 🌡️ - making it the hottest #jerseybattleofflowers since it's debut in 1902! Well done to all involved! pic.twitter.com/KkagWjnDvH

— Jersey Met (@Jersey_Met) August 11, 2022
The show continues with the Aerosparx display and the Moonlight Parade will take place tomorrow (12 August).