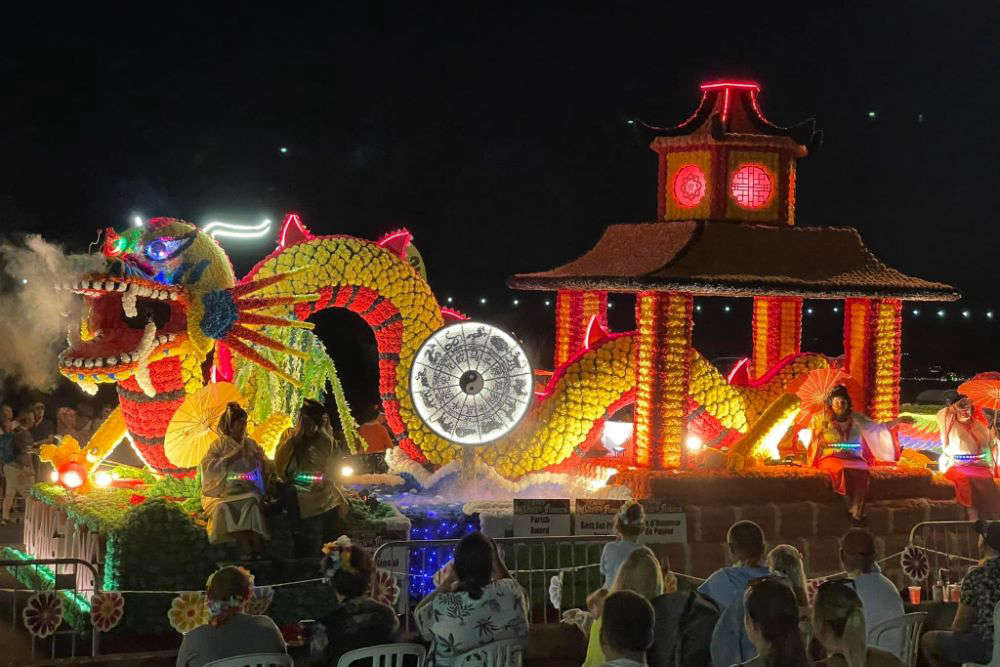 Parish of St Saviour: Huang Lang
Thousands of lights covered the floats at the Moonlight Parade.
Jersey's Battle of Flowers returned to Victoria Avenue for the first time since 2019 because of Covid.
This year's show has also been the warmest - with temperatures hitting the 30s.
Last night (12 August), the floats made their second outing for the Moonlight Parade.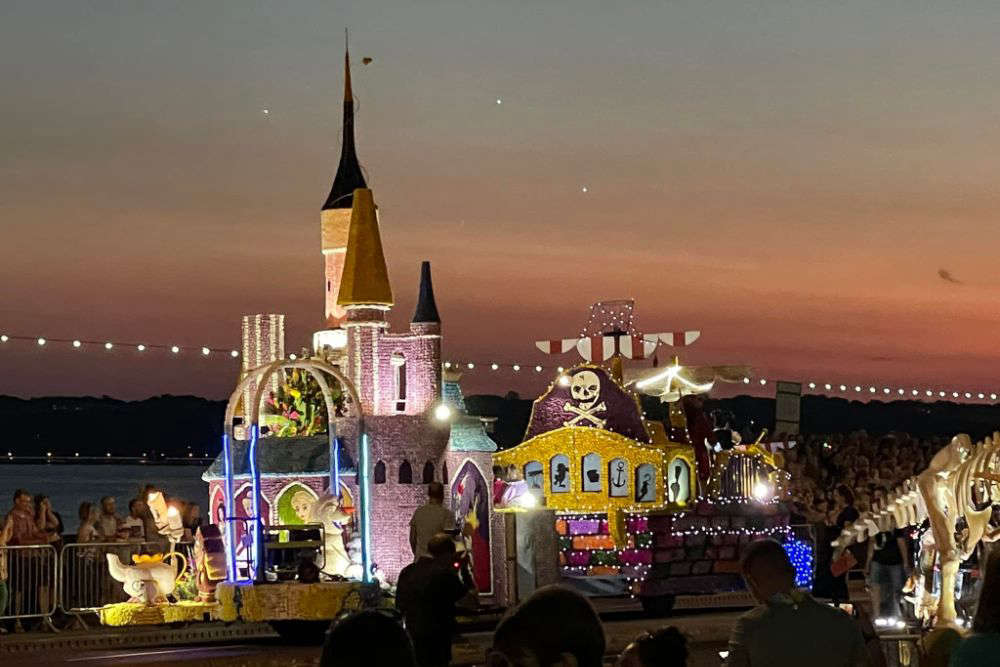 The whole island has been celebrating the Battle of Flowers' return, including the West's Centre cow statues which have been brightly decorated.
It was another big year for the Optimists Club as it won the Prix d'Honneur award for the third time in a row.
The two-day celebrations culminated with a night-time spectacular, as floats lined the sea front adorned with lights.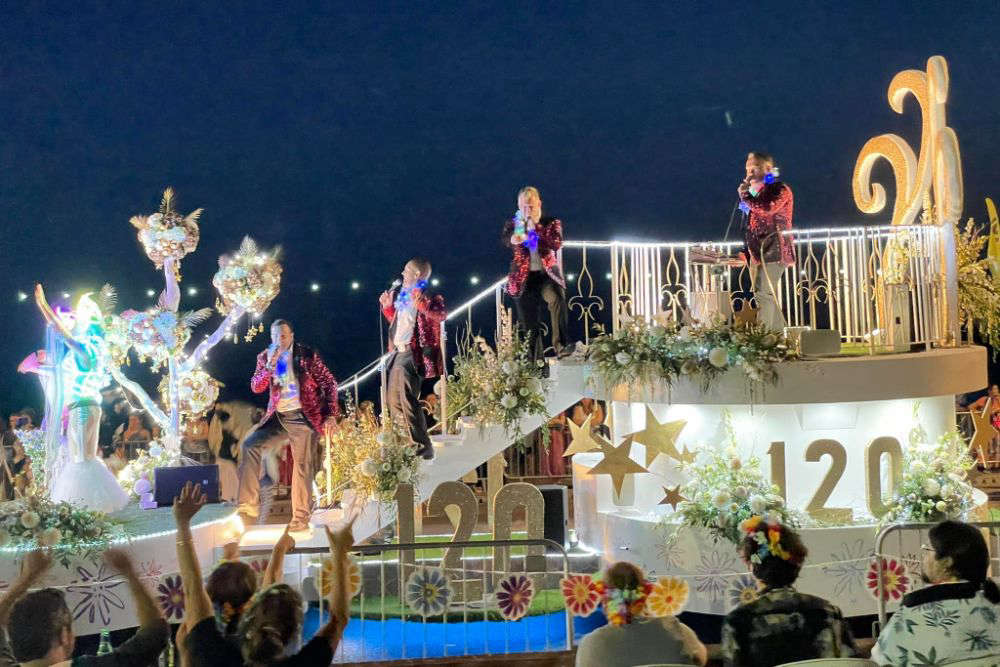 As the Battle celebrates its 120th birthday, hundreds flocked to join in the lively festivities.
The parade ended with another performance from pyrotechnical aerial display team Aerosparx and the traditional fireworks display.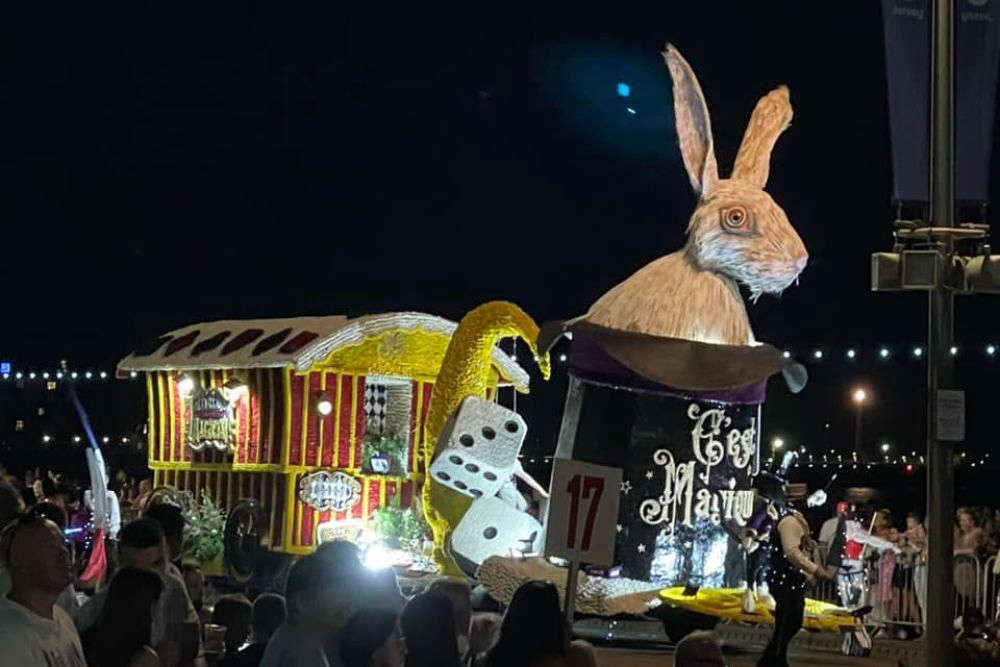 The Awards given during Friday evening's Moonlight Parade:
Best illuminated float (over 25ft) - Parish of St Saviour - Huang Long
Best illuminated float (under 25ft) - Parish of St Peter Juniors - May the Flowers be with you
Moonlight Carnival Atmosphere float (over 25ft) - Parish of St Clement - C'est Magique
Moonlight Carnival Atmosphere float (under 25ft) - Parish of St Peter Juniors - May the Flowers be with You
The spectators award for Thursday's Parade was given to Pirx D'Honneur victors The Optimists Club for 'When Movies were Movies'