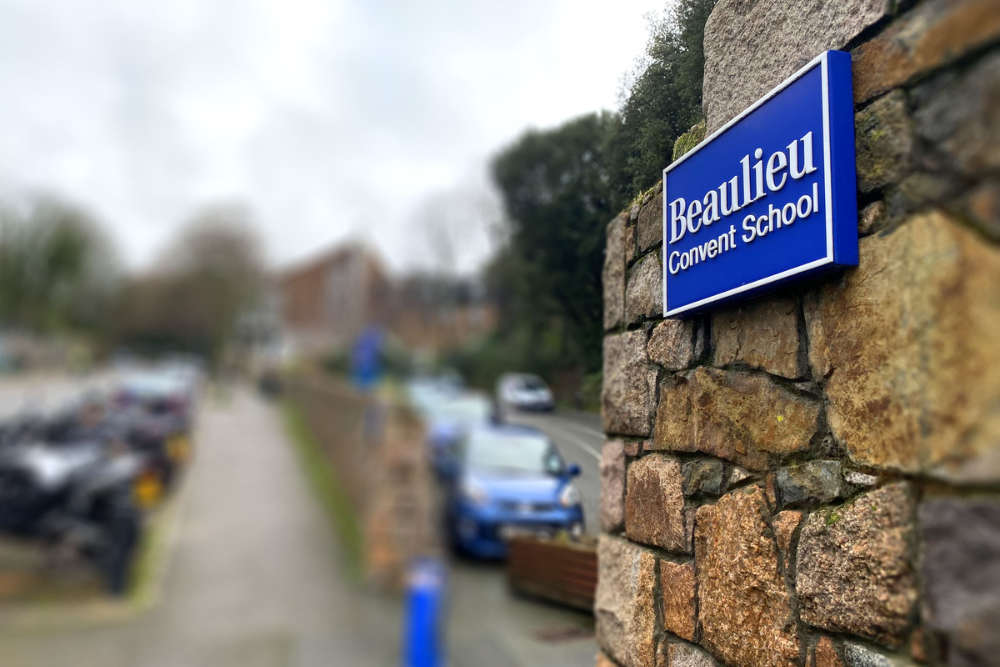 Beaulieu School's new leadership team has made progress in tackling concerns raised in a review last November.
A follow up monitoring visit in April has concluded 'senior leaders and trustees are taking effective action' to tackle key areas identified as needing improvement.

The off-island inspector, who led the team that examined the school last autumn, found that acting head Paul Robinson has 'swiftly' improved the school's communication with parents and worked hard to change the record-keeping system in relation to those working with children.
Mr Robinson took over in January when Chris Beirne stepped down in the face of parent protests about changes in the school's leadership.
November's inspection found that a restructuring of management had led to weaknesses in communication and a lack of accountability.
Mr Robinson is said to have developed clear lines of accountability in the six months between the two reviews.
A new strategic vision for the next 18 months has also been drawn up, using recommendations from the previous inspection as well as taking feedback from the students and staff.
That's due to be shared in the coming weeks.
Four recommendations were made, which include updating records with checks of senior management and training for trustees to better support and challenge the school's leaders.
You can read the full report here.
Mr Robinson praised staff for rising to the challenge of responding to the November report 'with dedication, determination and passion'.
Education Minister Inna Gardiner said she was 'reassured by the progress made' and looks forward to this continuing.