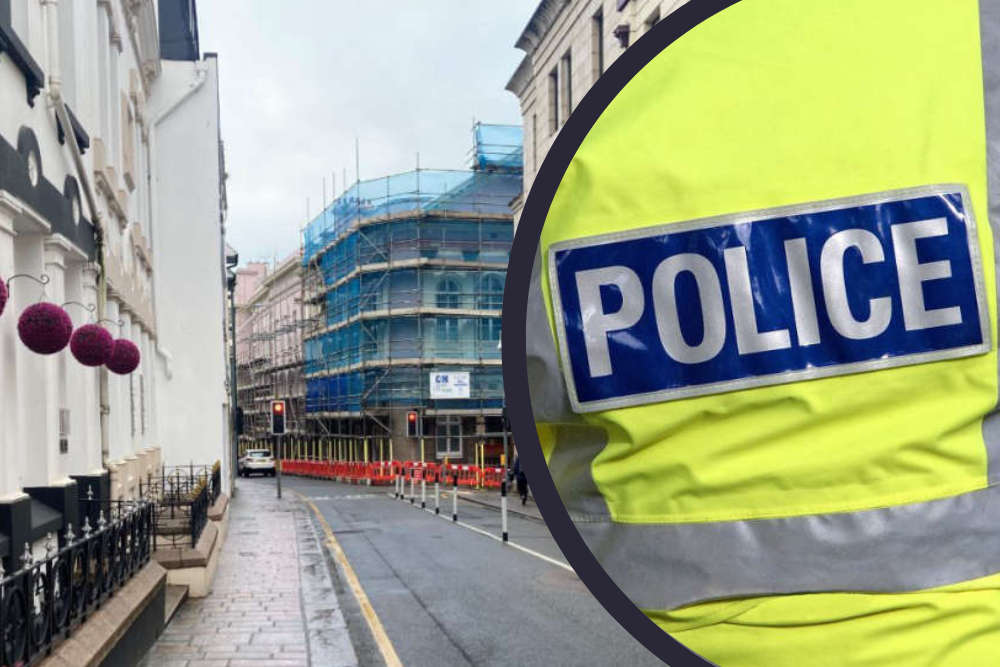 A 13 year old boy has been arrested for pushing a woman into a busy St Helier road.
The teenager was held on suspicion of common assault after being found by CCTV cameras.
The woman was walking down Hill Street towards Pier Road just before 7pm on Tuesday (24 January).
She was walking in the same direction as a group of teenagers and overtook them.
She was pushed into the road between Chambers and the junction with Halkett Place.
The woman narrowly avoided the passing traffic but was not injured.
The boy has been was bailed whilst the investigation continues.
States of Jersey Police are looking for witnesses and people who may have information about what happened.
They're asked to contact police on 612612 or the independent charity Crimestoppers anonymously on 0800 555 111 or via their anonymous online form at Crimestoppers-uk.org.