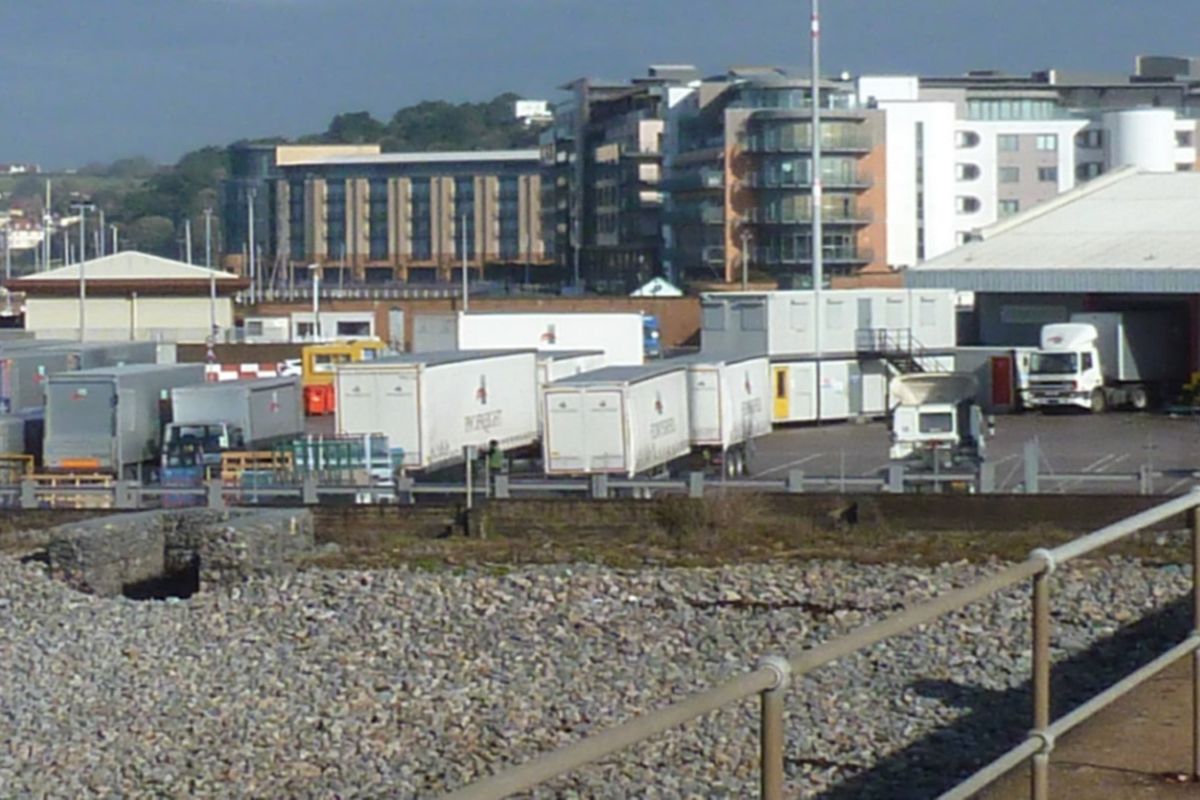 Jersey's competition regulator has made seven recommendations to improve competition and resilience at the island's port.
A market study started in September 2021 and interim findings were published earlier this year.
The JCRA has found that a lack of space in the port is limiting new entrants to the market and constraining growth.
It's also concluded that Jersey is heavily dependent on UK supply chains, which presents risks.
The seven recommendations are for:
Ports of Jersey to review the use of facilities and leasing arrangements at the port of St Helier
The government/DVS to create temporary and targeted 'freight corridors.'
Ports of Jersey to support initiatives to drive improvements 'in operational efficiency' within the current constraints at the Port of St Helier.
The freight industry to create a Freight Trade Association to drive efficiency and support innovation.
The government to develop a framework to support effective competition in the sector, including a Ports Policy.
Ports of Jersey to make sure the Ports Masterplan will support effective competition in the sector.
The government to support the development of existing and new freight routes to France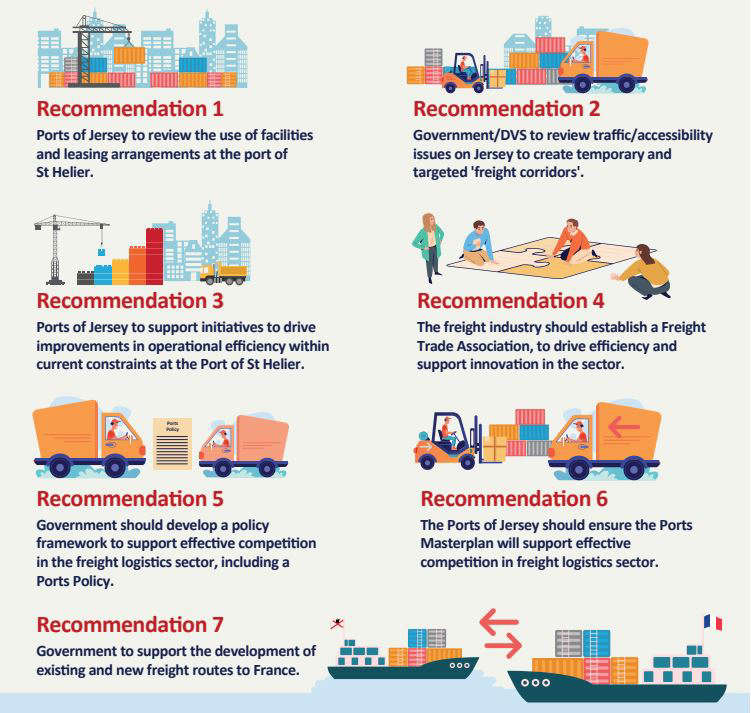 JCRA CEO Tim Ringsdore says this study has been thorough and inclusive and reflects the lifeline status of Jersey's freight logistics sector.
"The study posed a number of challenges, but we have effectively achieved our objective: to review the market in terms of competition and resilience.
In our role as the regulator of port operations in Jersey, we will support the implementation of the recommendations. We will also closely follow further policy developments in this area and seek updates on implementation of the recommendations.
It is important to thank everyone who contributed to this study. There has been robust, honest, and extremely valuable debate during the process and, as a result, I think we have built a clear picture of the market as it stands, and the opportunities that exist to improve what we have."