All landlords in Jersey could soon have to register their properties with the island's 'Rent Safe' scheme.
It is currently voluntary, accrediting landlords that meet its standards when it comes to the likes of maintenance, safety, space and light in a property.
More than 2,000 properties are already registered and meeting those requirements, but Senator Kristina Moore is calling for the scheme to be mandatory:
"Currently in the island, we have 2,115 units of accommodation graded as three stars or above, but we know there are an awful lot more properties on the market, and they should be graded as well to make sure tenants know they have a good quality home to live in.
"It was clear from the last debate in the [States] Assembly, that something needs to be done to regulate rental properties. We need to hold landlords to account and make sure their properties are being managed to a proper standard."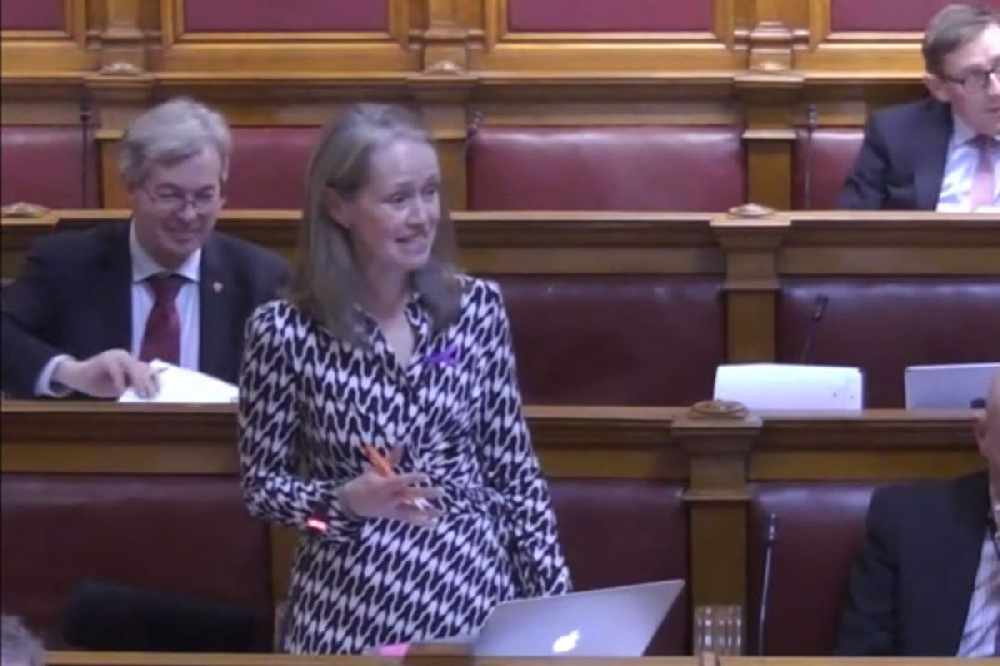 Senator Kristina Moore in the States Chamber
If the Senator's plans are approved, all properties could be inspected by Environmental Health to ensure those standards are met, similar to the 'Eat Safe' star ratings given to restaurants and takeaways.
Landlords who apply for Rent Safe accreditation and receive a zero, one or two-star rating aren't included on the register.
The Senator's proposition follows a States vote to bring in a tougher licencing regime for landlords, which was rejected by 24 votes to 20.
At the time, the Jersey Landlords Association said the oversight would mean 'more expense and red tape'.
States Members will debate whether to roll out the Rent Safe scheme to all rental accommodation in late January.