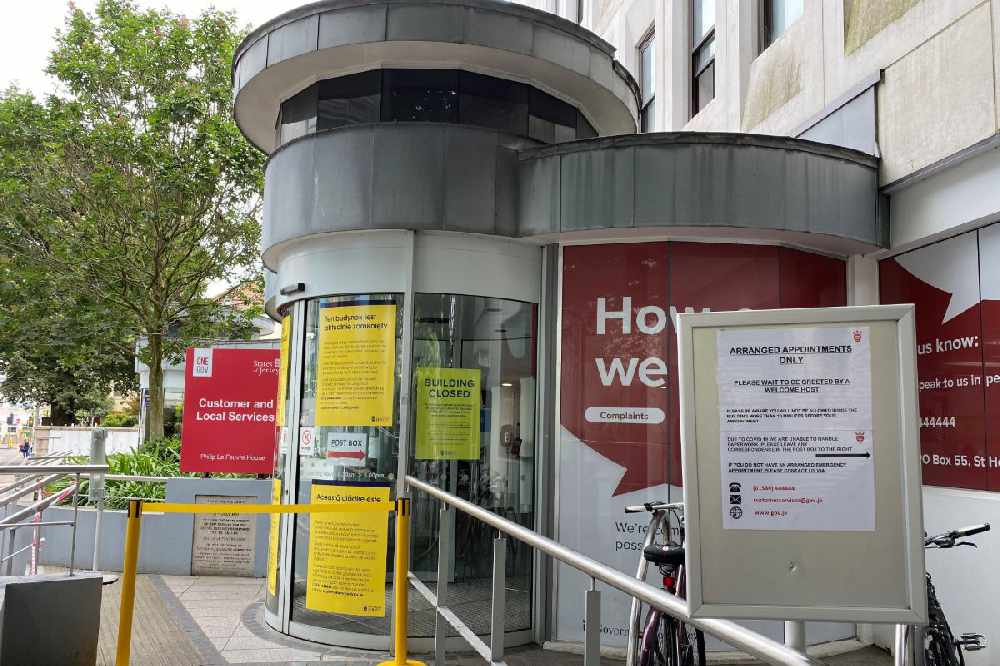 The government is being asked to re-open its La Motte Street customer service building to islanders without them needing an appointment.
It closed to walk-ins last year because of Covid restrictions, and islanders have since been directed to call, email, or go online instead.
St Helier Deputy Inna Gardiner says there are many reasons why islanders might prefer face-to-face contact over phone calls or email:
"It's not just elderly people - there might be some people who just don't feel confident using or have constant access to the internet.
"We also have 15% of the Jersey population with some form of disability. Some will be happy to phone but others might struggle to communicate over the phone."
Last August, officials said the building would remain closed as the new approach had proved easier and quicker.
Ian Burns, the Director-General of Customer and Local Services has told a Scrutiny hearing that people prefer the change:
"The department is open and people can book an appointment to see someone face-to-face.
"You can walk in the 'One Front Door' and drop things off and have a very brief conversation, but based on customer feedback, they told us they prefer to do things online.
"We surveyed a sample of customers who phoned us up about three months ago and we asked them if they preferred doing things this way or coming in and seeing us face-to-face. 88% of people said they preferred to pick up the phone."
250 people were surveyed while they called up for help with a query.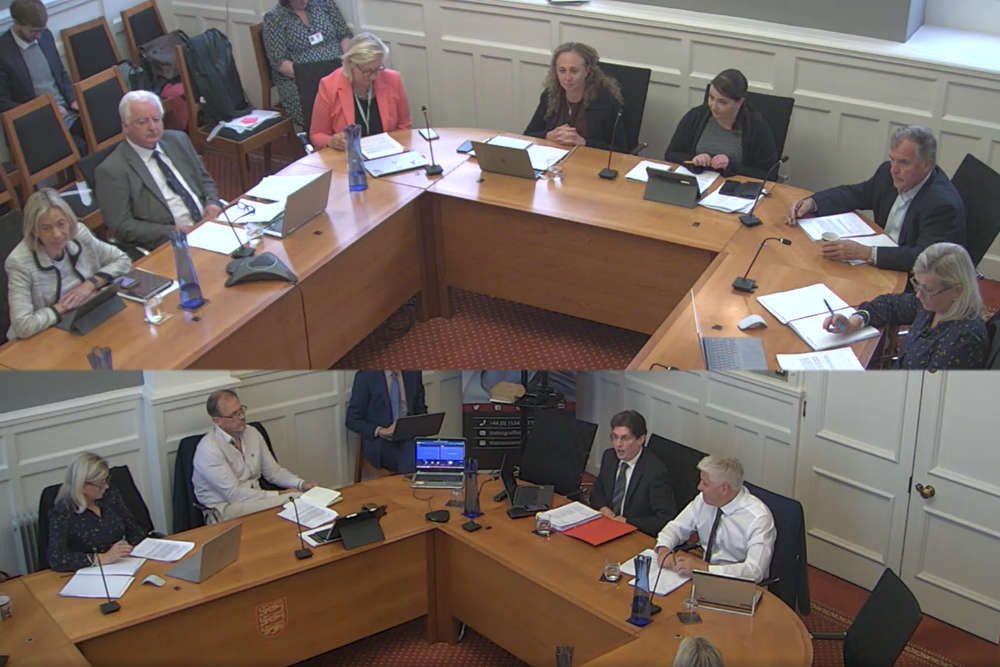 Monday's Public Accounts Committee hearing with the Director-General of CLS
Deputy Gardiner told Channel 103 that some of her constituents felt the new system made it harder to access government services, which needs to be addressed:
"We do need to understand what services our residents would like to see - what type of services and whether they are delivered face-to-face, over the phone, or on the internet. I expect it would be a mix of the three.
"We need to make sure that the government isn't excluding anybody."
Mr Burns told Scrutiny the department is committed to making sure people get help if they need it:
"We need to make sure we remain available and accessible to the whole of the public.
"We can potentially book appointments for people if they walk in, but they might prefer not to - as most of our services can now be accessed over the phone without having to come in."