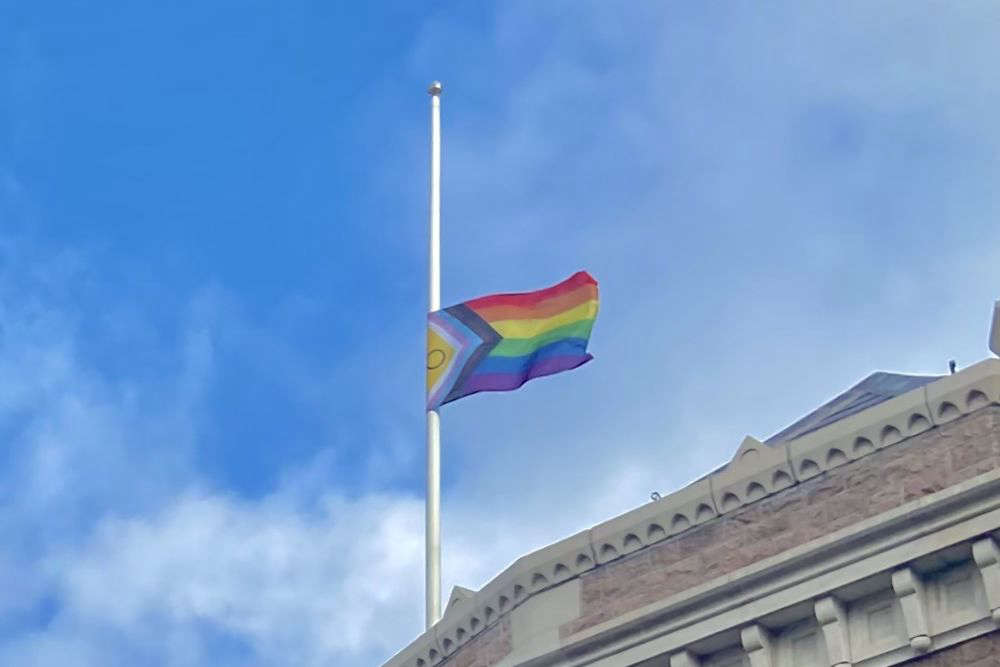 Pride flag half mast Queen Elizabeth 2022 Jersey St Helier
Jersey Pride is taking place but without the Pride March through St Helier, but with a celebration of the life of Her Majesty.
Organisers have announced that Channel Islands Pride in Jersey will go ahead today (10 September), but changes have been made to the scheduled events.
It follows discussions with the Bailiff's Chambers, Government of Jersey and the police.
As a mark of respect, there will be no Pride Parade through town.
St. Helier's Pride Village will open in People's Park at 2:30pm, and the planned events will now include a celebration of the Queen's life, starting with a one-minute silence at 3pm.
The silence will be followed by reflections from faith leaders, and a choral tribute.
Speakers, such as Lord Cashman CBE, will reflect on positive changes seen during Her Majesty's reign.
The organisers say they hope they hope that the event can be shared by all the community who wish to celebrate the life of Her Majesty, the progress of LGBTQ+ rights during her 70 years on the throne, and to welcome the reign of His Majesty King Charles III.