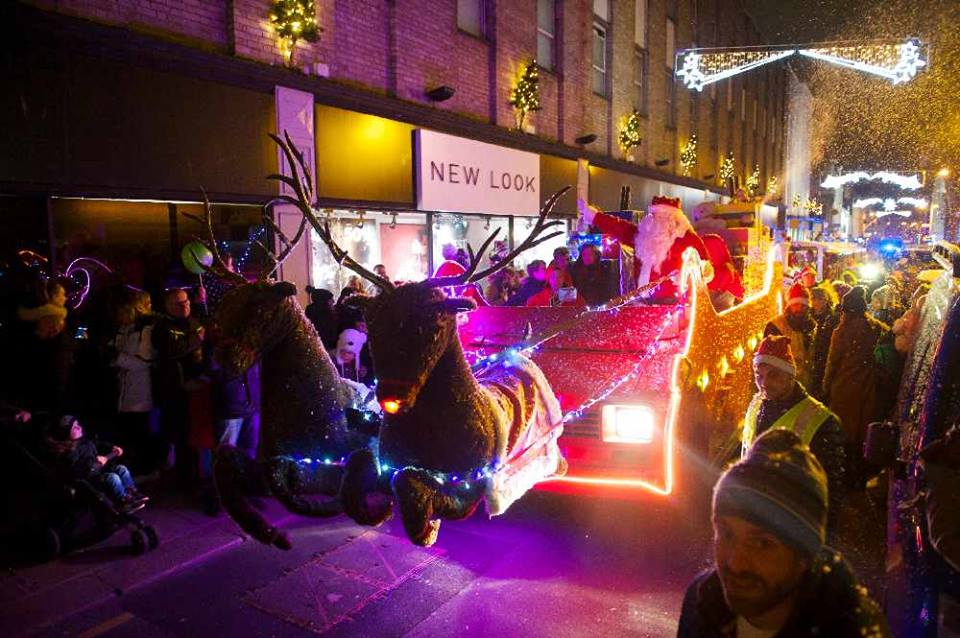 Father Christmas will turn on the Christmas lights in St Helier next month!
The Town Hall has confirmed that its light parade and switch-on will return, having been cancelled in 2020 because of Covid.
Constable Simon Crowcroft says 'Everyone who works or volunteers for the Parish of St Helier will be doing their utmost to make the experience of Christmas really special this year.'
Santa Claus really will be coming to town on Thursday 18 November.
The parade will leave the Millennium Town Park and head to the Royal Square and then on to Weighbridge Place.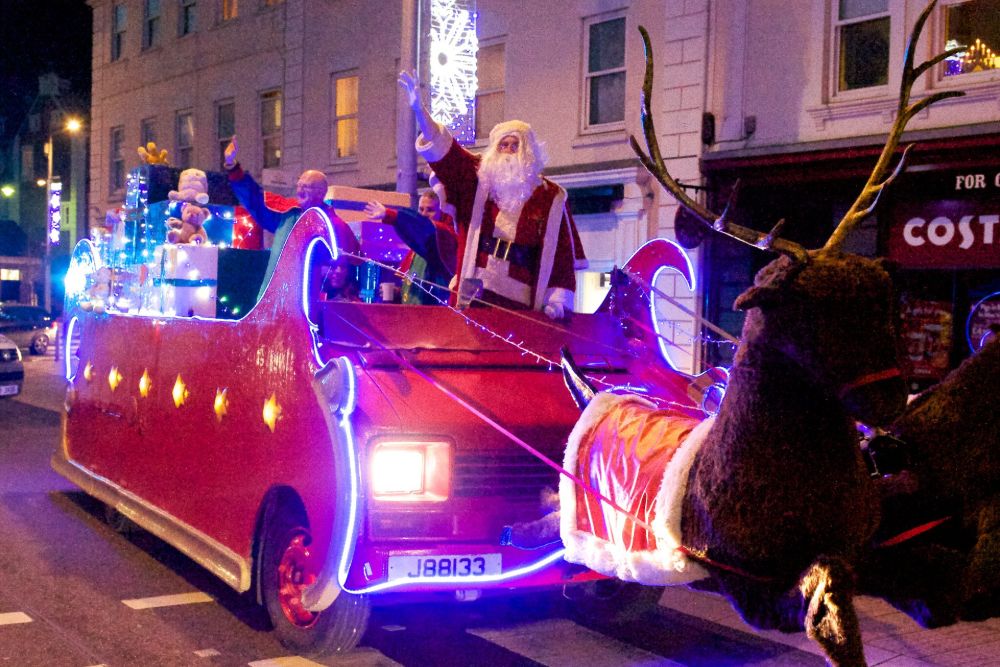 Santa's last appearance in the St Helier parade in 2019
The annual Christmas window display competition will also be running throughout November and early December.
Carol singers, street entertainers and bands will perform to help shoppers get into the festive spirit.
The Town Hall has also announced the return of its Senior Citizens' Christmas Lunches.
The Lunches will run on the first three Sundays of December, and tickets will be issued on a 'first come, first served' basis. Applications will be available in the October issue of the Town Crier and from the Town Hall.
"Christmas is an integral time of year not just for families but retailers too, and I can't wait to see the town buzzing and full of Christmas cheer - the like we haven't seen since before the pandemic." - Connor Burgher, Town Centre & Events Manager.