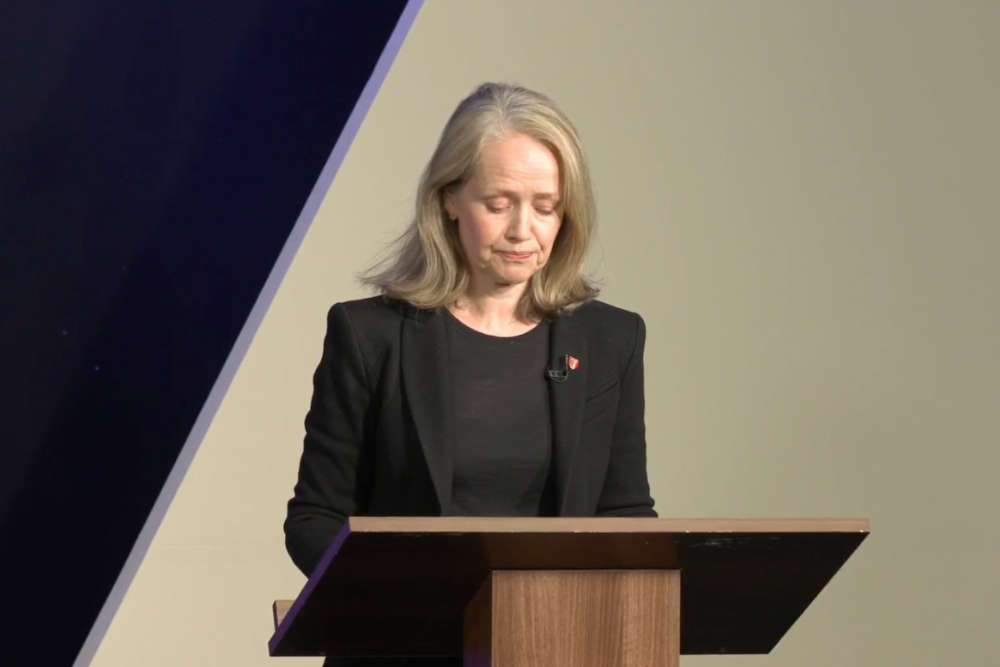 A month on from the fatal Haut du Mont explosion, Jersey's Chief Minister has praised the 'generosity and strength of community spirit' demonstrated since the tragedy.
In a statement to mark exactly a month since a blast destroyed a three story block of flats on Pier Road, killing ten residents, Deputy Kristina Moore says her thoughts remain with everyone impacted by the disaster.
"It is through difficult times, such as these, that we see the generosity and strength of community spirit that is a hallmark of our Island. We have been overwhelmed by the way that businesses, individuals and community groups have come together to help, in whatever way they can."
Around 40 people remain in temporary accommodation, unable to return to their homes because of the destruction causes, and the ongoing work to determine what happened.
Deputy Moore says those residents continue to receive support:
"Our efforts as a Government remain on the recovery work and providing all of the assistance we can to those that have been displaced, and to the families of the victims."
The police and health and safety investigation continues, and the States of Jersey Police are working closely with those agencies involved, including Andium Homes, to make sure that everyone impacted by this tragedy has the support that they need.
I want to offer my sincere thanks to everyone who has provided their support to those touched by this tragedy, ensuring they get the help they need during this difficult time."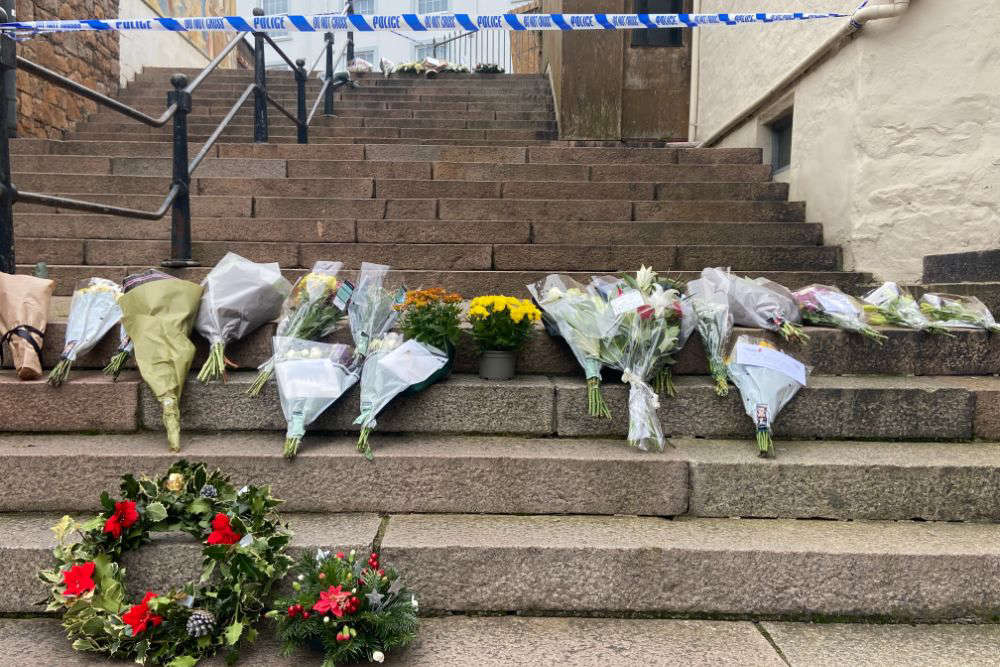 Floral tribute placed on the steps to Pier Road in the days following the disaster.
Investigations into the cause of the explosion are ongoing.
The States of Jersey Police probe - called Operation Spire - is being Detective Superintendent Alison Fossey, who last week gave an update on the investigation.
Jersey Fire and Rescue Service is conducting its own investigation, which the help of outside experts. Gas company Island Energy is also carrying out its own inquiry.