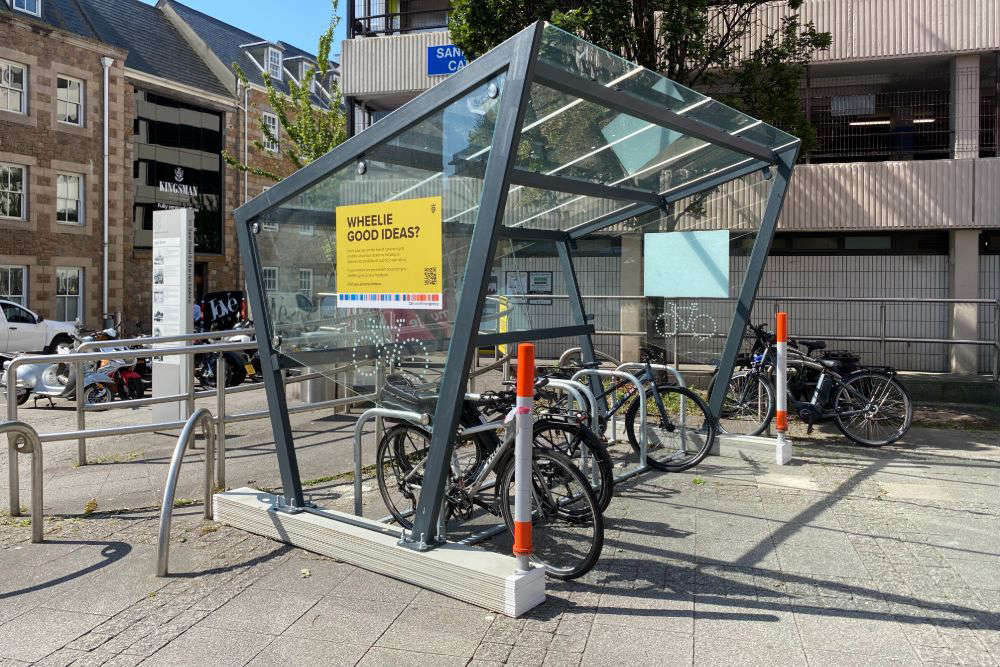 Four covered bike shelters are being trialled in St Helier to encourage more people to cycle in and out of town.
They have been installed at Jardins de la Mer, the Esplanade near the Finance Centre, Sand Street, and on Gloucester Street.
Infrastructure Minister, Deputy Kevin Lewis, says they'll stay in place for the next four months - and if successful, more will be added in the coming months:
"The pilot scheme will run on for four months but if Islanders enjoy the shelters, we will keep them up permanently. Islanders can share their feedback via the consultation, which I look forward to reviewing.
"I hope these shelters will encourage more Islanders to leave their cars at home and cycle into town, particularly over the warm summer months."
Islanders have until Friday 19 November to have their say.