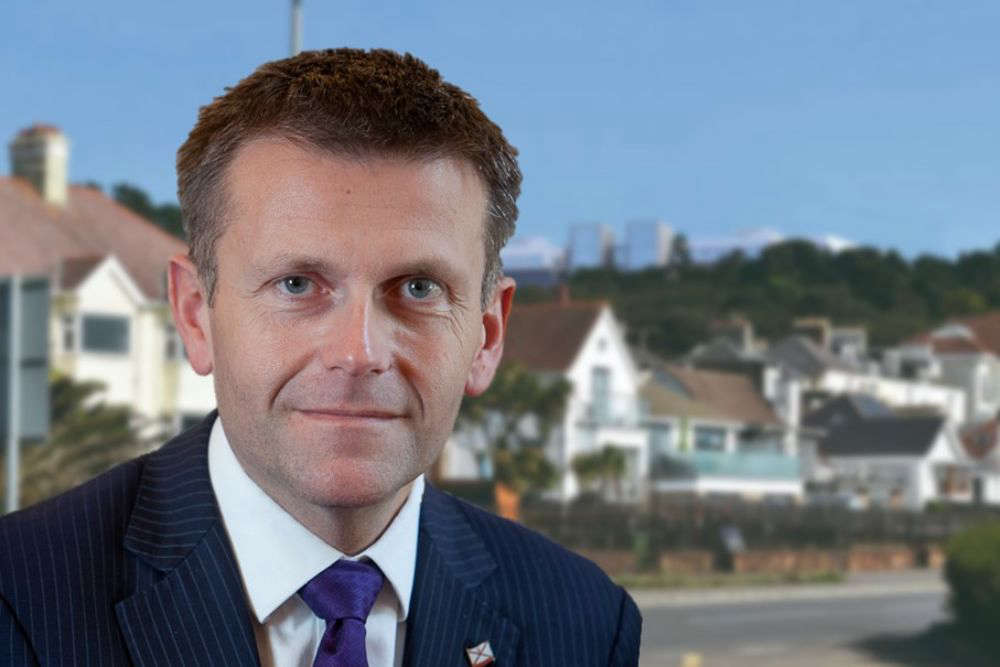 Jersey's former Treasury Minister says he would have been 'laughed out of the States' if he had suggested spending £804.5 million on a new hospital.
It's after States Members voted 26-22 to approve the Government's proposed budget and level of borrowing to fund the redevelopment of Overdale.
Ex-Senator Philip Ozouf says the cost of the project has rocketed following years of indecision:
"The 2014 budget, which I took to the States with then-Health Minister, Deputy Anne Pryke, set out plans for a hospital which would be safe, sustainable, and affordable.
"That was a plan for building a dual-site hospital on the current sites [Gloucester Street and Overdale] costing £297 million, which would have been built by now.
"Because of indecision in the years that followed, we're now facing an astronomical figure for a hospital, which frankly I would not have brought - or have been successful in bringing - during my time based on the evidence and the analysis which has been presented to States Members now."
Mr Ozouf says Scrutiny was right to question the rationale behind the budget and level of borrowing Ministers had requested.
He says States Members had to make a decision 'based on the scantest of information':
"I don't think the argument is over yet. This thing hasn't even got planning permission. How can you set a budget for something when you don't even know how big it's going to be? It's a joke. It's outrageous.
"I would have lost my job if I had suggested that. If I had taken a proposition of this magnitude, I suspect I not only would have been laughed out of the States, but I would have lost my job."
The proposed new hospital built on the Overdale site
He also called on his successor, Deputy Susie Pinel, to push back against excessive spending by her colleagues on the Council of Ministers:
"The thing that's even more concerning is the actual way they're looking to funding it, departing from Jersey's long-standing fiscal prudence built up over decades.
"They've already raided the Strategic Reserve once. Now they're going to do it again - borrowing a huge amount of money and betting that the returns from that borrowed money will be sufficient over 40 years to pay the interest on the repayments."
"That's an extraordinary departure from what we have done in the past, and if it sounds too good to be true, it probably is."
"The Treasury Minister really needs to examine what her role is when it comes to challenging other Ministerial decisions when it comes to financial matters."