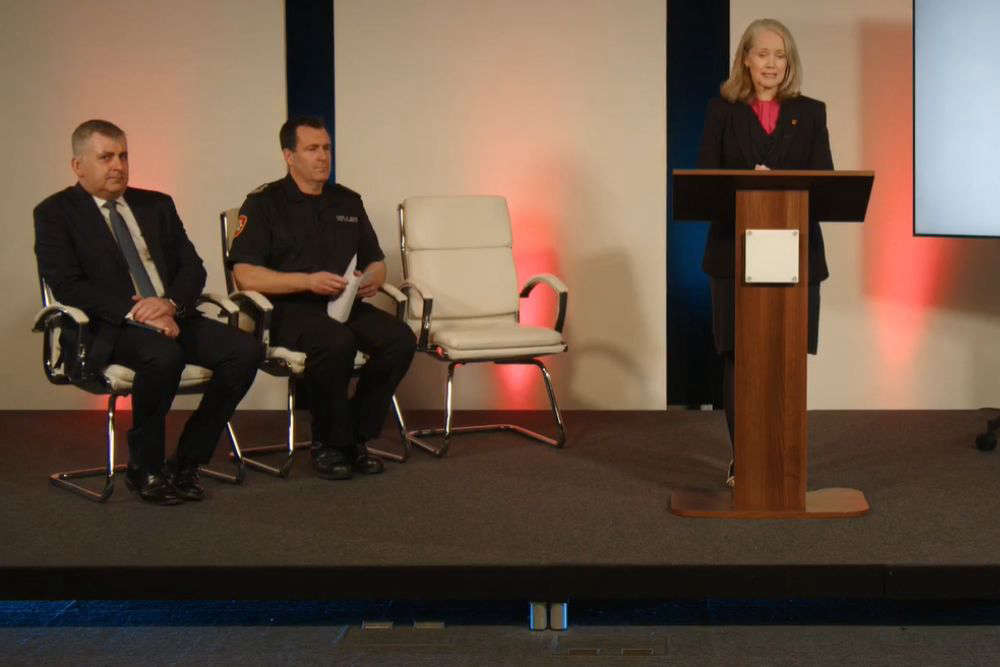 Public Health experts are issuing advice following flash floods which have overwhelmed sewage pumping stations.
Chief Fire Officer Paul Brown has advised islanders not to let children or pets play in flood water. He say people should not walk in water where they cannot see the ground below them.
He has also told people to avoid sea swimming until relevant public health advice has been issued, as overflow from floods was being sent to St Aubin's Bay.
Jersey Water Chief Executive, Helier Smith has also urged caution for households who use boreholes as their water source, urging them to boil the water before using it.
"I would advise some caution, especially if you live near a sewage pumping station, because they have been overtopping. I would personally recommend that you boil water before consuming it."
Customers who have mains water in their homes can use as normal, with quality 'where they'd expect them to be.'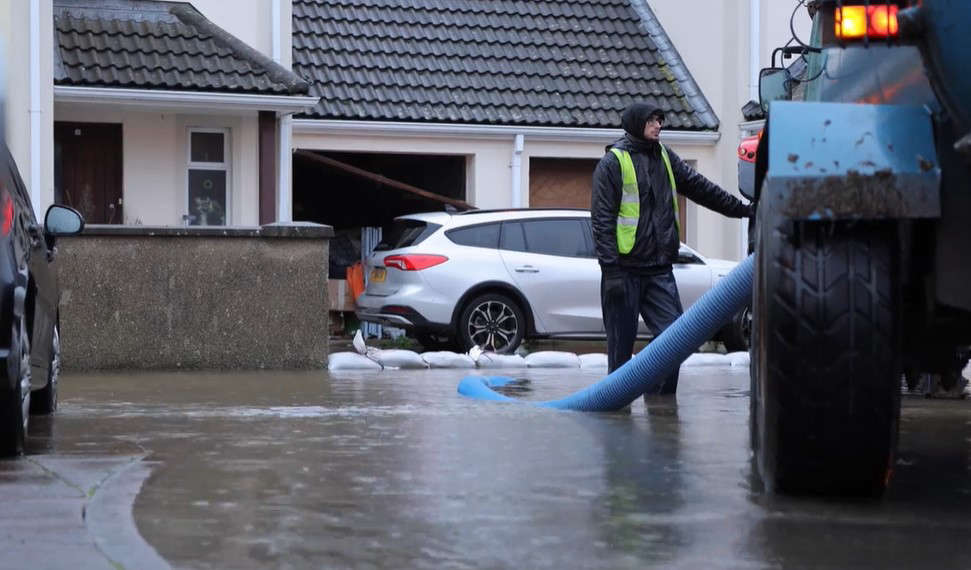 Credit: Government of Jersey
Up to 50 families from Grands Vaux have spent the night in hotels and temporary accommodation.
Emergency services were making house-to-house calls into Tuesday evening, evacuating people from their homes.
St Saviour's Parish Hall was used as an emergency reception centre, offering immediate shelter, support and hot food.
Officials said Andium had secured sufficient rooms for its tenants, following an appeal for hospitality businesses to offer accommodation.
Extra rooms where also block-booked for non-Andium residents that have been displaced.
Paul Brown told residents not to leave their home unless they were directly told by the Fire Service.
A major incident was declared as water levels rose and Grands Vaux reservoir overtopped, following 18 hours of non-stop heavy rain.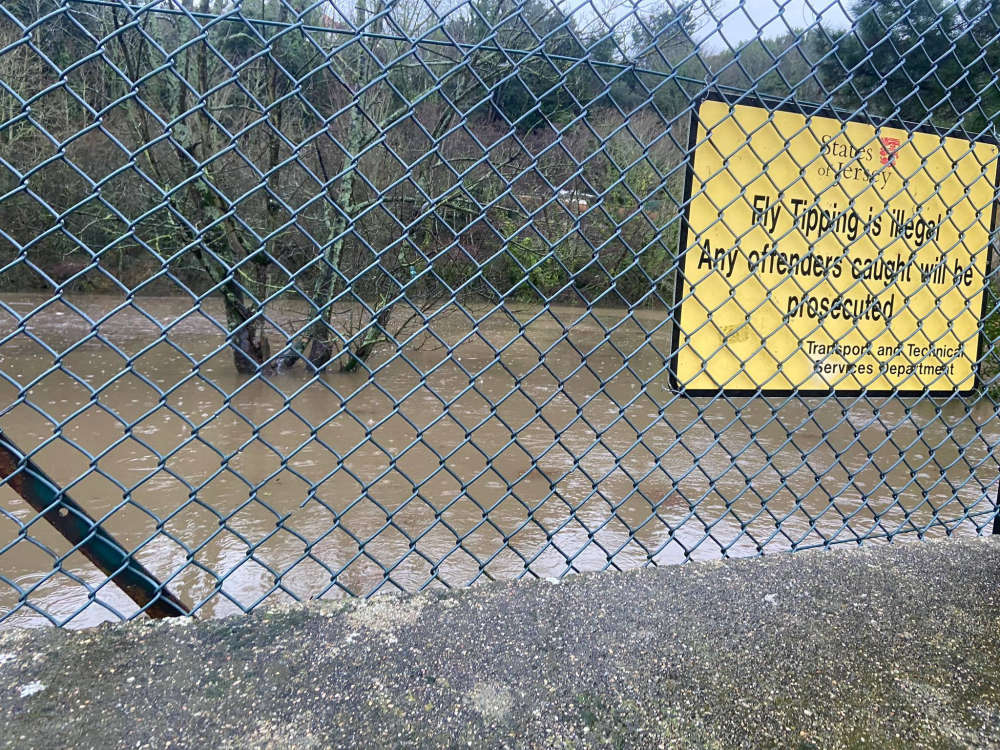 Jersey Met has confirmed well over half the month's average rain fell between 11pm on Monday and 5pm on Tuesday.
Pumping has continued through the night to divert flood water to the Queen's Valley reservoir.
The cavern under Fort Regent, which collects excess water, was full by 5am on Tuesday.
Grands Vaux school remains closed, as do roads leading to the area.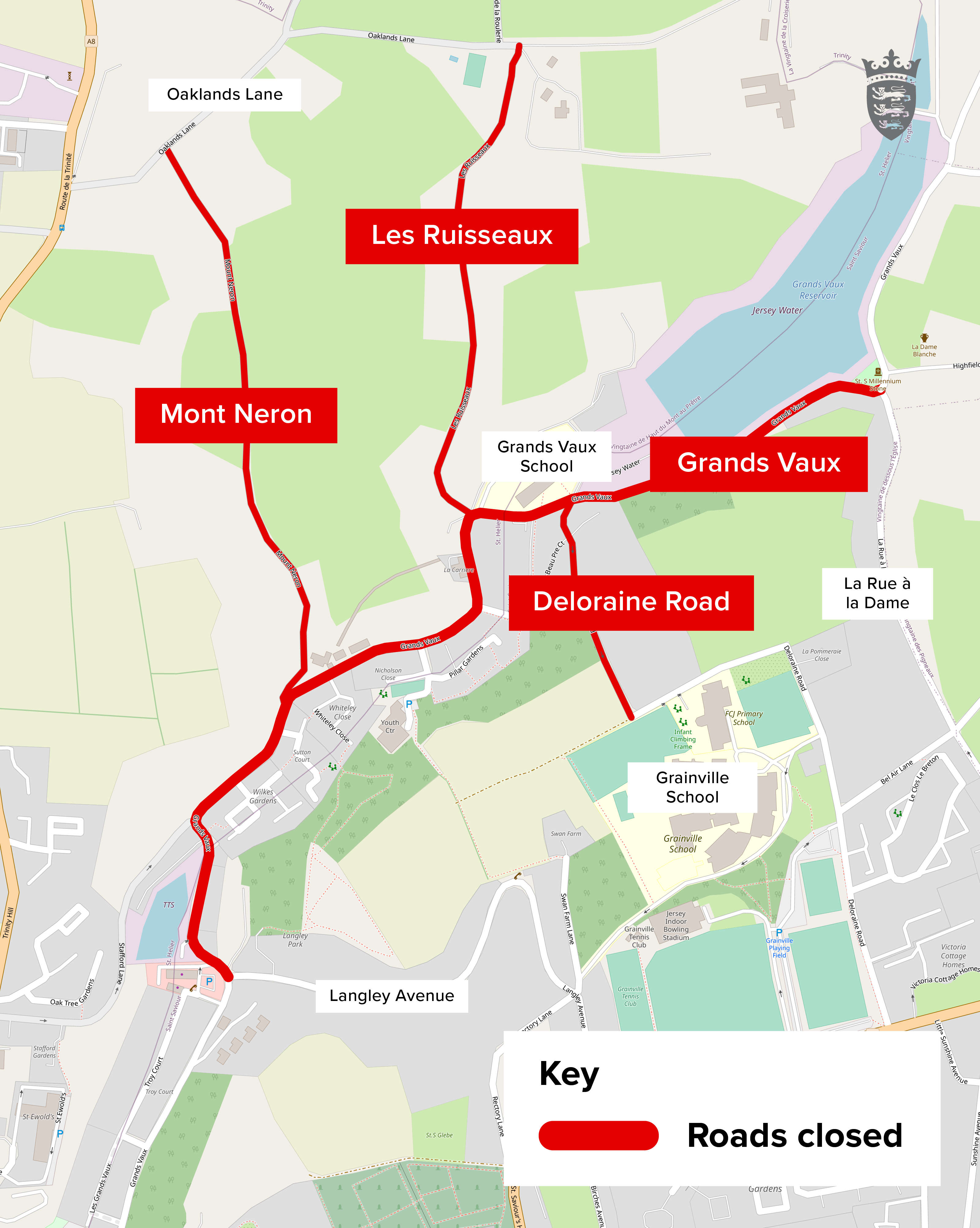 The Chief Minister, Deputy Kristina Moore has praised the response to flash floods and thanked those who have offered shelter and support to those affected.
"Once again our community is showing its strength and resilience in the face of unexpected challenges.
Our emergency services plan and prepare for such events, and I am exceptionally proud and grateful to them for their immediate and professional response."
The government has set up a dedicated flood helpline for those who have been affected. The number is 01534 448844.
A support line has been set up to assist anyone who may be affected by the flash floods. The support line is open until 11pm this evening and will re-open at 8:30am tomorrow morning. pic.twitter.com/BeLjmj6B31

— Government of Jersey (@GovJersey) January 17, 2023