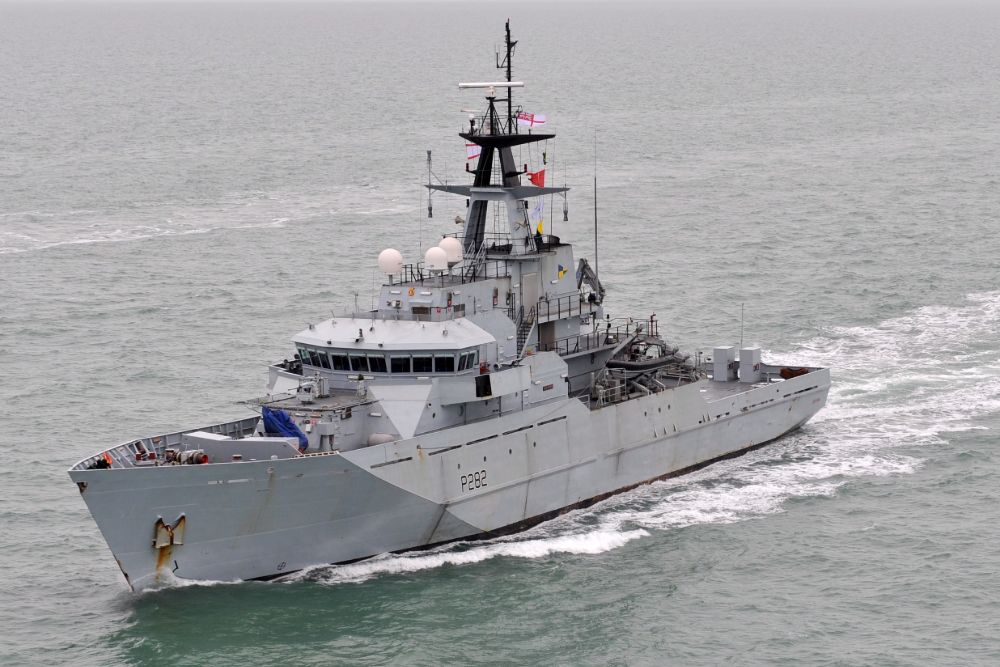 The UK government is sending two Navy ships to Jersey in response to a threatened blockade by French fishermen in a dispute over post-Brexit fishing rights.
The UK is sending two Royal Navy boats to Jersey "as a precaution" after threats of a French blockade of the island's port.
Downing Street confirmed Boris Johnson spoke to Chief Minister of Jersey Senator John Le Fondre on Wednesday evening "about the prospect of a blockade of Saint Helier".
"The Prime Minister and Chief Minister stressed the urgent need for a de-escalation in tensions and for dialogue between Jersey and France on fishing access," a Downing Street spokesman said.

"The Prime Minister underlined his unwavering support for Jersey. He said that any blockade would be completely unjustified. As a precautionary measure the UK will be sending two Offshore Patrol Vessels to monitor the situation.

They agreed the UK and Jersey governments would continue to work closely on this issue."
It comes after France threatened to cut the island's electricity supply - provided via an undersea cable - in an escalating diplomatic dispute.
Senator Gorst has been locked in talks with French officials today to try de-escalate tensions.
Afterwards, he said on social media that he had had a 'good conversation' with La Manche President Marc Lefevre, adding that 'there are a number of important matters which we will continue to work through'.
Mr Lefevre though tweeted that 'the relationship of trust between Jersey and France is very seriously damaged'.
Following later talks between the island's leaders and Boris Johnson, Downing Street issued a statement announcing the Navy's deployment.
Senator Gorst and Senator Le Fondre have tweeted their thanks for Mr Johnson's support:
My thanks to Prime Minister @BorisJohnson for his support and reassurances during our discussion this evening. We will continue to work closely with the UK Government in order to resolve the current challenges diplomatically and avoid any unnecessary escalation

— Deputy Ian Gorst (@Ian_Gorst) May 5, 2021
Grateful to Prime Minister @BorisJohnson for speaking with @Ian_Gorst and me this evening, and offering his wholehearted support in de-escalating the tensions between Jersey and our French neighbours over fishing access.

— John Le Fondre (@John_Le_Fondre) May 5, 2021