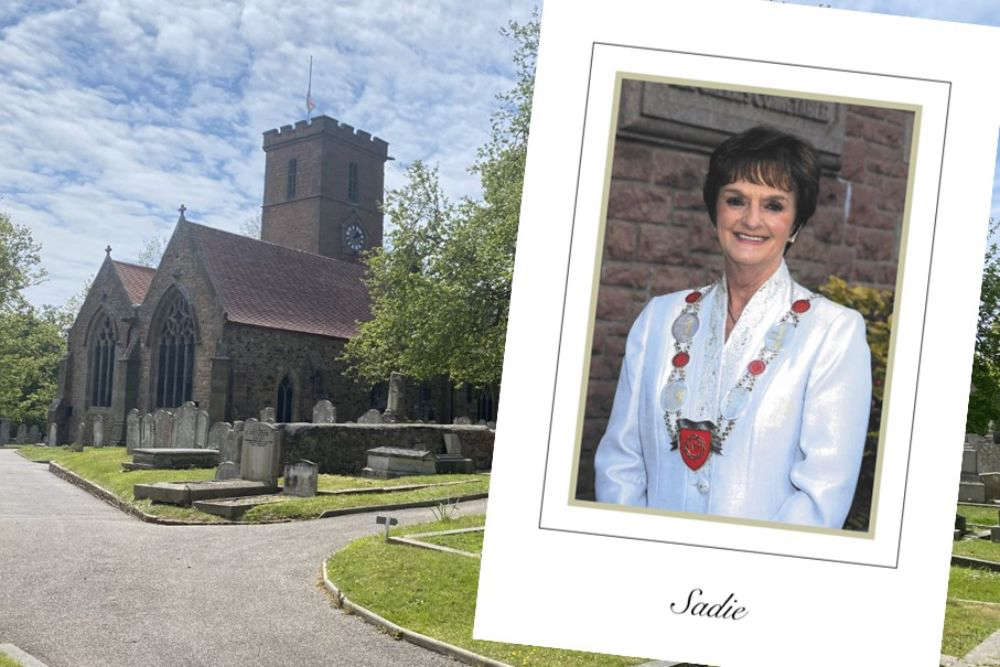 Friends, family and parishioners have come together at St Saviour's Church to say goodbye to the late parish Constable.
The popular politician and mother of the parish, Sadie Le Sueur-Rennard, died suddenly last month at the age of 76.
Hundreds of tributes from across the island poured in following Sadie's passing - many praising her character, wit, energy and passion.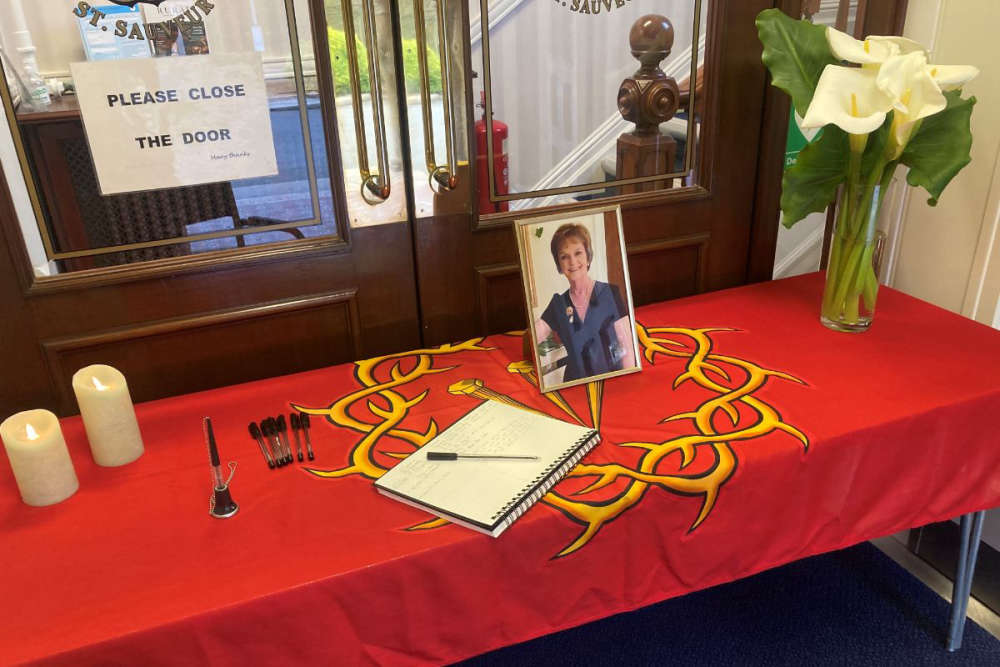 A book of condolence opened at St Saviour's Parish Hall
Sadie's funeral service paid tribute to her life - including her love for her parish.
A horse-drawn herse led her funeral procession through the lanes of St Saviour as the Constable left her farm for the last time.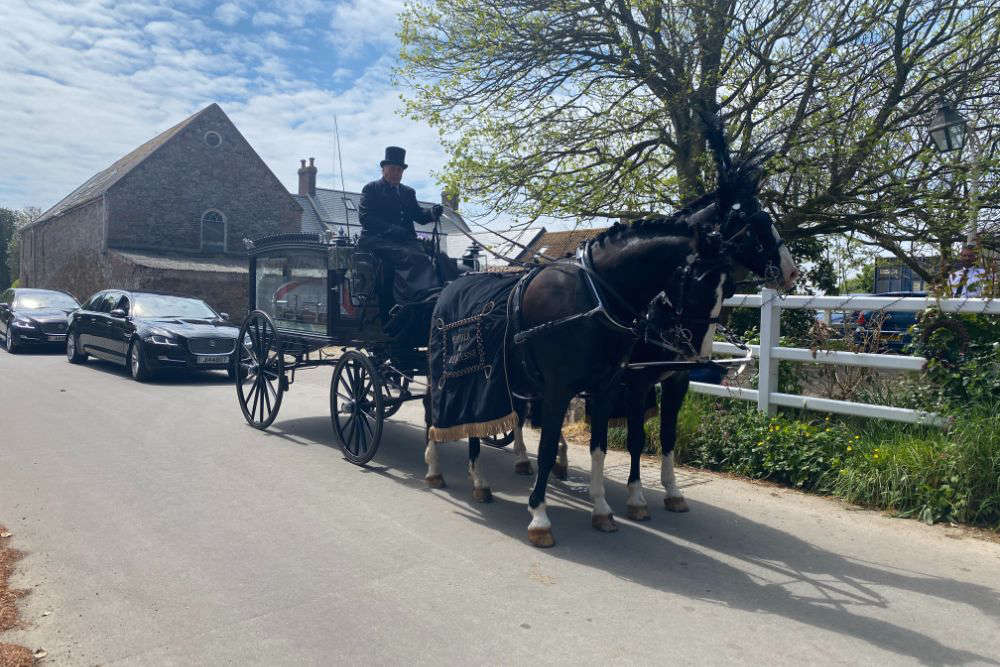 Sadie's funeral procession making its way through the streets of St Saviour
The service began with the familiar tune of 'Beautiful Jersey' played on the church organ - in a nod to Sadie's many Liberation Day performances over the years.
During the service, St Saviour's Hill was partially closed, with Honorary Police officers from the parishes of St Helier and St Clement stepping in to manage traffic, allowing their St Saviour colleagues to attend the service.
Stephen Laffoley-Edwards, who heads up the St Saviour Honorary Police, gave the Constable's eulogy:
"Sadie never did anything by half. If it was worth doing, it was worth doing well.
She was at work at the Parish Hall the day before she passed away, having milked 'the girls' at 4am, chaired a Roads Committee meeting until just after lunch, before returning home for the second milking. More often than not, she would then go to a civic reception, social event, Parish Assembly in the evening - but always looking a million dollars...
Never was she happier than when singing Beautiful Jersey on Liberation Day - keeping traditions alive, keeping her mother tongue alive, and bringing people together.
Sadie was indeed a good friend to all who knew her, and an amazing ambassador to the island of which she was hugely proud - and in return, we are justifiably proud of her."
Sadie is survived by her children, grandchildren, great-grandchildren, her brother, her dog Jackson and 'her girls' on the farm.